Assisted Living in
Palm Beach, FL
Find Your Palm Beach, FL Care Advisor
Find the Best Assisted Living Near Palm Beach, FL
Many Palm Beach, FL, seniors seek accommodations in an assisted living community, homes where they can receive the support they need with personal care and socialization. Residents in assisted living may have as much independence as they're capable of with skilled caregivers nearby day and night, ready to lend a hand. In this guide, you can find more about assisted living costs and how to pay for them. Plus, learn what you can expect from assisted living and information about Palm Beach.
Many families, especially those unfamiliar with Palm Beach, may not know where to start looking for an assisted living community for their loved ones. A local senior care advocate can help families find a suitable assisted living property.
Finding Your Assisted Living Advisor in Palm Beach, FL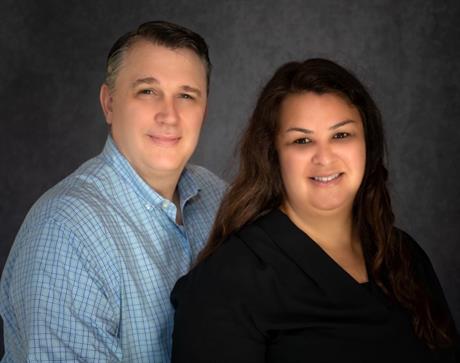 Treasure & Space Coast; Riviera beach Palm Beach Gardens, Jupiter, Palm City, Stuart, Port Sint Lucie, Fort Pierce, Florida Ridge, Vero Beach, Sebastian, Palm Bay, Melbourne, Cocoa Beach, Cape Canaveral, Cocoa, Titusville, Mims, Edgewater, New Smyrna Beach, Port Orange, Daytona beach
Connect now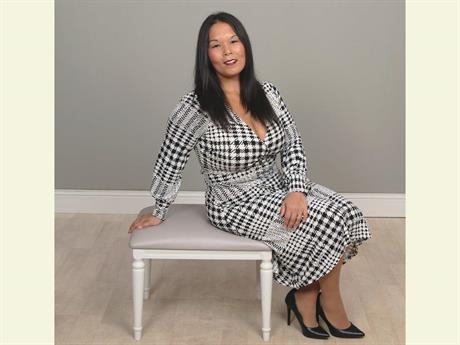 Proudly serving Palm Beach and Broward Counties. ¡Se habla español!
Connect now
What is the Cost of Assisted Living in Palm Beach, FL?
Assisted living fees in Palm Beach average $3,763, although individual communities may be more or less, depending on their services. Your local Palm Beach senior care advocate can help your family find an assisted living community within your means.
To gain a better idea of your loved one's ability to pay for senior living, look at their current household monthly budget. Add up the cost of rent or mortgage, utilities and phone, transportation, groceries, household maintenance, and any discretionary spending. Often, assisted living communities will provide inclusive fees, with room and board, light housekeeping, meals, and utilities included in the monthly total. Other communities may have a la carte pricing. Local Palm Beach senior care advisors can help your loved one understand how different properties assess their fees.
Assisted living communities provide help with the activities of daily living (ADLs) and personal care, and each resident has an individual care plan to suit their needs. Common ADLs can include:
Picking out clothing and getting dressed
Cleaning their apartment or preparing meals
Medication management and reminders
Grooming, showering and using the restroom
Mobility assistance, including transfers
Seniors who are largely independent receive the same level of independence in an assisted living facility, but should they have a change in their health or abilities, they'll receive extra support.
Bringing up the topic of transitioning into assisted living is difficult for many families. However, if you notice that your elderly loved one is starting to have trouble getting around or taking care of themselves and their home, it may be time to have that conversation. Consult with your local Palm Beach senior care advisor to help your family find an assisted living community suitable for your senior.
What Should Every Senior Know About Living in Palm Beach, FL?
Palm Beach is an affluent town on Florida's Atlantic Coast, a beachside community known for its shopping and Gilded Age architecture. Golfers may enjoy playing courses along the Intracoastal Waterway and Lake Worth Lagoon, and the beaches and ocean are ideal for visiting year-round. Florida has some of the most favorable tax laws for seniors, with no state tax on Social Security, Railroad Benefits, or withdrawals from retirement accounts.
Palm Beach Weather & Climate
With beautiful weather year-round, Palm Beach is ideal for people sensitive to colder temperatures. There's no snow in the wintertime, and January lows average about 56 degrees. Summers can get hot, with July highs in the 90s. There's plenty of sunshine, with an average of 231 sunny days each year, although there's plenty of rainfall, too, nearly 70 inches per year. Palm Beach is in an area that gets tropical storms and hurricanes, though.
Local Hospitals & Notable Medical Care
Palm Beach offers several choices for emergency and specialty care, including the Good Samaritan Medical Center, open 24 hours, and St. Mary's Medical Center, which features online telemedical care.
Transportation
Palm Beach County has three forms of public transportation: Palm Tran, Tri-Rail and Virgin Trains USA. Palm Tran is a fixed route bus service, with stops all over the county and door-to-door paratransit for people who need it. Tri-Rail is a commuter light rail line stretching throughout Palm Beach County and into Miami-Dade County.
Arts, Culture & Recreation
Although Palm Beach is best known for upscale shopping and professionally-designed golf courses, it's also home to the Palm Beach Food and Wine Festival, an annual event popular with foodies from all over the country. The Cultural Council for Palm Beach County organizes different exhibits, performances and other community events throughout the year.
How Do I Pay for Palm Beach, FL Assisted Living?
Palm Beach families may have other options to help offset the out-of-pocket costs for assisted living. A local senior care advisor can help your family learn more about programs they're eligible for, such as the following.
Veteran's Benefits
Military veterans and their surviving spouses may apply for the VA's Improved Pension Program, which can pay for some or all of the fees at an assisted living property. Veterans can receive more information about eligibility and help to apply for the IPP at a local VA Center.
Long-Term Care Insurance
Long-term care insurance is an optional insurance plan that can pay for assisted living. If your loved one has this kind of insurance, talk to the issuing insurance company about the plan's coverage and details.
Home Equity
Home equity, value built in a home, can also be used to pay for assisted living. If your loved one has paid off most or all of their mortgage, talk to a local senior care advocate about using home equity for assisted living.
Medicare
Medicare Part A and Part B do not cover assisted living, although some Supplemental Medicare plans may. Ask your senior about any optional medicare plans they enrolled in.
Medicaid
Florida Medicaid recipients may be eligible for a Medicaid Long Term Care Waiver, which may pay for assisted living. The program is open to people who may need nursing home services, but opt to receive these services in an assisted living property. A Palm Beach senior care advisor can help your family determine if your loved one qualifies.
Take Our Senior Living Assessment Quiz Now
FAQ About Assisted Living in Palm Beach, FL
Usually, yes. Many assisted living communities welcome pets. If you have a pet, ask a senior care advocate in Palm Beach to help you find pet-friendly properties.
It's best to visit your top few assisted living communities in person, and a local senior care advocate can help arrange tours for you and your family. You can gain a lot of information about the culture of the community and may be able to stay for a meal and talk to residents and staff members. Ask to see the resident agreements, fee sheets and itemized contracts and services, which your senior care advisor can help you understand. Don't forget to ask for a copy of the social calendar and what kinds of social opportunities and amenities are available at the property.
Many communities allow those who can drive to bring their own vehicles and drive themselves to medical appointments or to run errands. However, that is typically evaluated on a case-by-case basis. Ask each community about bringing a personal vehicle and what their transportation program is like.
Assisted Living in Cities Near You