Assisted Living in
Naples, FL
Find Your Naples, FL Care Advisor
Find the Best Assisted Living Near Naples, FL
Naples, Florida, has long been a popular destination for retirees, and many of these people may be seeking accommodations in one of the area's assisted living communities. Assisted living properties offer extra help for people unable to care for themselves on their own. In this guide, we cover the cost of assisted living in Naples and ways that families can pay for accommodations. We also provide information about the city of Naples and what residents in assisted living can expect from these properties.
Naples has plenty of choices for assisted living, and many families may find it challenging to find the right assisted living facility, especially if they aren't familiar with the area. A local Naples senior care advocate can help you evaluate the features of different assisted living communities to find a suitable one for you.
Finding Your Assisted Living Advisor in Naples, FL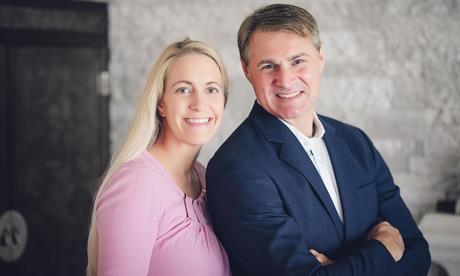 Marcus & Chrissy Moser | 239-451-3011
Serving S. Fort Myers, Naples, Marco Island, and Southwest Florida
Connect now
What is the Cost of Assisted Living in Naples, FL?
The average monthly cost for assisted living properties in Naples is $5,300, although the cost for individual properties will vary depending on the features each one has. Local Naples senior care advocates can help you and your family find the right fit for your senior's needs and budget.
You may be able to get a reasonable estimate of how much your family member can pay for assisted living by adding up their current monthly household expenses. Add their mortgage or rent payment, utilities, groceries, transportation and discretionary spending. Many assisted living communities offer inclusive monthly pricing for a private dwelling, meals, light housekeeping and laundry and utilities. Others, however, may offer a la carte pricing for services and amenities, which is why it helps to have a local senior care advocate help you understand each facility's pricing structure.
Assisted living residents are given all the help they require with the activities of daily living (ADLs), with staff on hand 24-7 for resident needs. Your loved one may need help with:
Eating, preparing meals and cleaning up
Medication management
Cleaning their personal space and doing chores
Help with mobility
Bathing, grooming, and personal care
People who can take care of many of these tasks on their own will be afforded a high level of independence when possible, with the option to have more help as their needs change.
Broaching the topic of moving to assisted living can be difficult for many families. Some may find it helpful to take a closer look at your loved one's ability to live independently and take care of ADLs on their own. If you notice their capabilities changing, which may indicate that it's time to talk about transitioning into assisted living. A local senior care advocate in Naples can help you find assisted living communities that fit your senior's needs.
What Should Every Senior Know About Living in Naples, FL?
Naples is located in southern Florida, close enough to the Gulf Coast for day trips to the beach. Seniors living here benefit from the proximity of the big city of Miami while enjoying the smaller-town benefits of Naples and its high-end golf courses. Warm weather isn't the only reason many seniors enjoy living in Florida. It's one of the most tax-friendly states in the country, with no tax on Social Security or income for retirement accounts, nor an estate or inheritance tax.
Naples Weather & Climate
Naples receives an average of 264 days of sunshine each year, with summer highs reaching into the 90s. The city doesn't get snow, and winters are mild, with low temperatures averaging in the 50s. Naples does have a risk of hurricanes and tropical storms, however.
Local Hospitals & Notable Medical Care
Naples is home to NCH Healthcare System, a network of healthcare providers, including emergency and urgent care, primary care and specialty providers. Seniors may opt to receive treatment from Pine Ridge, part of the Physicians Regional Healthcare System. This is a 109-bed hospital with 24-hour emergency care and a medical treatment facility for outpatient care.
Transportation
Naples residents may use the RideCAT, Collier Area Transit, a fixed-route bus system covering Naples and Collier County. Medicare recipients and seniors aged 65 and older are eligible for reduced fares. RideCAT also offers handicapped transportation for people who qualify.
Arts, Culture & Recreation
Naples is known for high-end shopping and professionally designed golf courses, and with ready access to the Gulf Coast, it's ideal for seniors who enjoy being outdoors. Downtown Naples is a hub of Arts and Culture, with different fine art exhibits at local galleries. The Naples Art Association, an agency with a mission of enhancing culture in the community, offers different classes and workshops for locals.
How Do I Pay for Naples, FL Assisted Living?
Seniors in Naples have several options for help paying for assisted living. Your local Naples senior care advocate can help you and your family explore your options.
Some resources for Naples seniors seeking assisted living payment assistance include:
Veteran's Benefits
The U.S Department of Veteran's Affairs administers the Improved Pension Plan (IPP), which may be used by military veterans and their surviving spouses to pay for assisted living. Veterans can learn more about what the program covers and apply for it through the Naples VA Center.
Long-Term Care Insurance
Some seniors may have enrolled in a long-term care insurance plan, which can cover some or all of the costs for assisted living. Not everyone has this kind of insurance coverage, so ask your loved one about their insurance plans and details.
Home Equity
Home equity may be used to pay for assisted living. If your senior has paid off their house, or most of it, a local senior care advisor can help your family learn more about using that equity for assisted living accommodations.
Medicare
Traditional Medicare, Parts A and B, does not cover assisted living. However, some supplemental Medicare plans may cover some of the fees associated with long-term care. Check your loved one's Medicare coverage to see if they enrolled in optional Medicare coverage.
Medicaid
Medicaid recipients may apply for the Medicaid Long-Term Care Waiver, which may pay for assisted living fees. It's open to individuals who may need a nursing home level of care but would rather receive services in assisted living. A local senior care advisor can help your family understand the eligibility requirements.
Take Our Senior Living Assessment Quiz Now
FAQ About Assisted Living in Naples, FL
Assisted living properties offer apartment-style living, with private dwellings for each person and shared community spaces to encourage social interaction. Trained staff members may help residents with personal care and ADLs, according to their care plan.
Allowing residents to drive their personal vehicles is done on a case-by-case basis at each assisted living community. Many may allow those eligible to drive to come and go according to the property's policies. Transportation is often provided for people who cannot drive, such as for errands, group outings, or to medical appointments.
For the most part, pets are allowed at assisted living facilities, and residents may be encouraged to bring their furry friends. Ask your senior care advocate about the pet policies for your chosen assisted living communities.
Assisted Living in Cities Near You