Assisted Living in
Vero Beach, FL
Find Your Vero Beach, FL Care Advisor
Find the Best Assisted Living Near Vero Beach, FL
It is no surprise your loved one is considering moving into assisted living in Vero Beach, FL, to enjoy the area's mild year-round temperatures and beautiful beaches. An elegant beach-side city located along Florida's Atlantic Coast, Vero Beach is a senior-friendly community that offers a wide range of assisted living properties. If your loved one is ready to transition to assisted living, you can rely on a local senior housing advisor to help you find the ideal assisted living facility in Vero Beach, FL.
Finding Your Assisted Living Advisor in Vero Beach, FL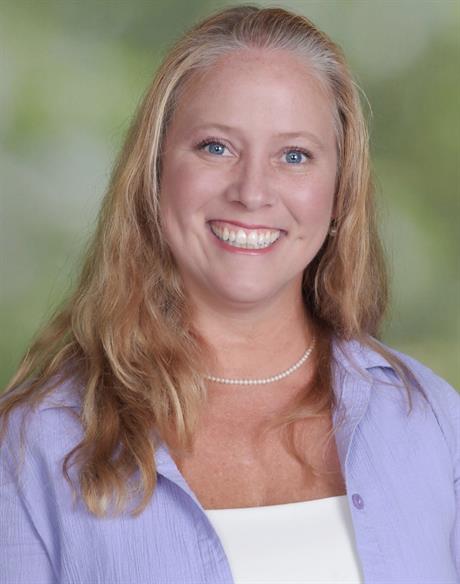 Meet Rese Garson | 321-367-3520
Serving Ft. Pierce, Indian River, Vero Beach, Fellsmere, Sebastian, Grant, Malabar, Palm Bay, Melbourne, West Melbourne, Indian Harbour Beach, Indiatlantic, Satellite Beach, and Palm Shores.
Connect now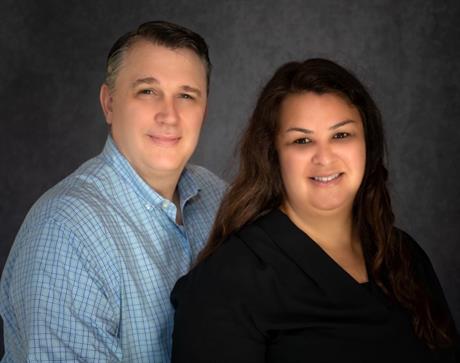 Shane and Misty Clark | 772-783-9449
Treasure & Space Coast; Riviera beach Palm Beach Gardens, Jupiter, Palm City, Stuart, Port Sint Lucie, Fort Pierce, Florida Ridge, Vero Beach, Sebastian, Palm Bay, Melbourne, Cocoa Beach, Cape Canaveral, Cocoa, Titusville, Mims, Edgewater, New Smyrna Beach, Port Orange, Daytona beach
Connect now
What is the Cost of Assisted Living in Vero Beach, FL?
The average monthly cost of an assisted living property in Vero Beach, FL, is currently $3,350 per month, however, the price can vary depending on community amenities, location, etc. For example, does your loved one want to move to a resort-like assisted living property on the beachfront, or would they prefer a smaller, more intimate community located further inland?
A local senior housing expert can help you compare the different services and amenities offered by Vero Beach assisted living properties, so you can find the perfect choice that fits your loved one's specific budget and lifestyle needs.
What Should Every Senior Know About Living in Vero Beach, FL?
Located on Florida's Treasure Coast, Vero Beach offers seniors plenty of opportunities for relaxation, recreation, and entertainment. Indeed, Vero Beach has become quite the retirement haven. According to the 2020 U.S. census, almost 30% of the city's population is 65 or older. 
Vero Beach Weather and Climate
Vero Beach, FL has a humid subtropical climate, with hot and humid summers and mild, drier winters. Over the course of the year, the average temperature ranges from a low of 51° F in the winter to a high of 89° F in the summer. The area receives an average of 53 inches of precipitation per year, with the wettest months being August and September.
Local Hospitals and Notable Medical Care
Vero Beach residents have access to several nearby hospitals that offer both standard and specialty care for seniors. Options include: 
Transportation
Vero Beach, FL provides a free public transit system around Indian River County, making it easy for seniors to get to medical appointments, shopping areas, beaches, and more without needing to own a car. There is also the Community Coach, a door-to-door bus service available for customers with special needs due to age or disabilities. 
Arts, Culture, and Recreation
Vero Beach, Florida is a haven for golf, fishing, and water sports. It is also home to many historical and cultural attractions that draw visitors from all over the state. For example:
How Do I Pay for Vero Beach, FL Assisted Living?
A local senior care advisor will help you and your family understand various options for covering the cost of your loved one's assisted living community in Vero Beach, FL. Possible funding sources include those listed below.
Veteran's Benefits
If your loved one (or their spouse) is a United States Armed Forces veteran it is possible that the Department of Veterans Affairs may cover some or all of the cost of an assisted living facility through the Improved Pension Program. Reach out to the local veteran's affairs office for more information and to find out if your loved one is eligible for benefits that could pay for their assisted living community in Vero Beach, FL. 
Long-Term Care Insurance
It is important that you ask your loved one if they have ever taken out a long-term care insurance plan. If so, that plan might partially or fully cover their Vero Beach assisted living community's monthly bill. Be sure to contact their insurance agent for more information about how to apply their long-term insurance benefits to pay for their assisted living property.
Home Equity
If your loved ones own their home (or have paid off a large portion of their mortgage) and have good credit, they might be able to convert their home's equity to pay for Vero Beach assisted living. A senior housing advisor can help you learn about different ways to use home equity to help cover some or all of the cost of assisted living in Vero Beach, FL. 
Medicare
While Medicare does not cover the cost of Vero Beach assisted living, it can cover your loved one's medical expenses. This means the money that would normally go towards healthcare can instead be used to help pay assisted living community fees. 
Medicaid
Florida Medicaid offers several different programs which might help seniors cover the cost of their assisted living facility. These programs have varying eligibility requirements and benefits, so it is best to work with a local senior living advisor who can help your loved one navigate the system. 
Take Our Senior Living Assessment Quiz Now
FAQ About Assisted Living in Vero Beach, FL
Under the Florida Agency for Health Care Administration assisted living communities are licensed to provide routine personal care services. This includes assistance with activities of daily living (ADLs), including personal hygiene, medication management, meal preparation, dining, and cleaning up. 
Nursing homes require a different license and are for individuals with more serious health conditions that need skilled nursing and medical care.
In most cases, assisted living communities in Vero Beach will permit residents to stay with family for special occasions, such as holidays. A senior care advisor can work with you to discuss the specific rules with staff at different Vero Beach assisted living facilities.
A local senior care advisor can often arrange for a virtual tour of your top assisted living properties in the Vero Beach, FL area.
Assisted Living in Cities Near You