Assisted Living in
Jacksonville, FL
Find Your Jacksonville, FL Care Advisor
Find the Best Assisted Living Near Jacksonville, FL
Finding the perfect assisted living situation in Jacksonville, FL, can feel a bit overwhelming — especially if you're not from the area. Fortunately, local senior living care advisors can help guide you and your loved ones through the process, from start to end. Their insider's knowledge of Jacksonville means they can offer personalized assistance and answer any questions you have about local assisted living communities.
Looking for the perfect assisted living community in Jacksonville, FL, for your loved one? Local Assisted Living Locators® Care Advisors are available to help you every step of the way!
Finding Your Assisted Living Advisor in Jacksonville, FL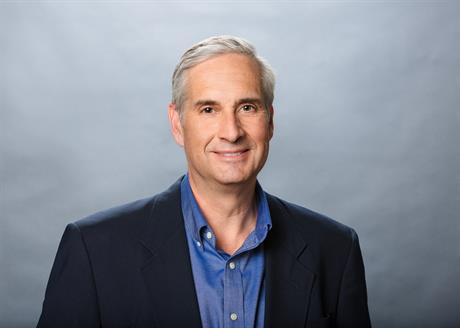 Brian Sheridan | 904-559-3203
Servicing Jacksonville, Amelia Island, Jacksonville Beaches.
Connect now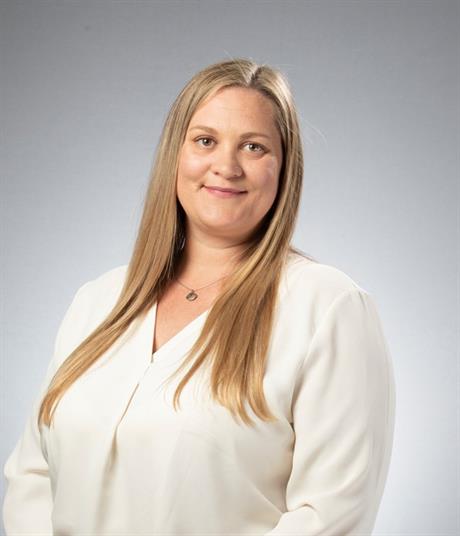 Meet Kelly Burke | 904-417-3292
Serving in St. Augustine, Palm Coast, Ormond Beach, Crescent City, Palatka, Flagler Beach, Bunnell, Elkton, Butler Beach, St. Johns County, Flagler County, Putnam County.
Connect now
What is the Cost of Assisted Living in Jacksonville, FL?
According to the 2021 Genworth Cost of Care Survey, the average monthly cost of assisted living in Jacksonville, FL, is currently $4,150. Genworth predicts this amount will increase to $4,811 by 2025. Keep in mind, the cost of an assisted living community can vary dramatically depending on different factors, such as the apartment size, type of care, whether you have pets, property amenities, etc.
Jacksonville, FL, at a Glance
Located on the Atlantic coast, Jacksonville is Florida's largest city and offers seniors all sorts of options for entertainment and recreation. The city boasts a culturally diverse population and is considered very friendly to members of the LGBTQ+ community. Over 13 percent of the population is over the age of 65, and the city's Senior Services Division administers numerous community-wide programs serving older residents.
Jacksonville Weather and Climate
Jacksonville's residents experience a subtropical climate. Summers are hot and humid, with temperatures in the high 80s to low 90s (F). Winters tend to be mild, though temperatures can drop into the 40s (F).
The Jacksonville area has a good air quality index rating throughout the year. This means that senior residents are generally safe to enjoy outdoor activities. However, the area is also extremely humid (on average, the humidity level for Jacksonville hovers around 75 percent), which can increase people's susceptibility to heat-related illnesses during warmer months.
Local Hospitals and Notable Medical Care
Jacksonville's senior residents enjoy access to multiple high-ranking hospitals, including:
Mayo Clinic–Jacksonville: Ranked #1 in the state of Florida, Mayo Clinic–Jacksonville is nationally recognized for its work in geriatrics, cancer, diabetes, and endocrinology.
Baptist Medical Center Jacksonville: Baptist Medical Center Jacksonville is known for providing safe, quality patient care. All four of its hospitals received "A's" in the 2021 Leapfrog Hospital Safety Grades.
UF Health Jacksonville: Both a general medical/surgical facility and teaching hospital, UF Health Jacksonville is well regarded for its work in urology and nationally ranked for ear, nose, and throat care.
Transportation
Thanks to a robust network of bus services, ferries, and trains, seniors are able to easily and affordably move around the Jacksonville area. The Jacksonville Transit Authority (JTA) has a massive bus fleet with almost 250 vehicles, which are free to ride if you are 65 years or older. The JTA also offers special paratransit services, as well as private same-day transportation services, for qualified residents.
Arts, Culture, and Recreation
Jacksonville, FL, is a great choice for seniors who want a place to enjoy outdoor recreation, sports, and a vibrant local food and arts scene. The region boasts 22 miles of white-sand beaches, and many of them are open to activities like barbecuing and fishing. For sports fans, the city hosts The Players Championship golf tournament each year and is also home to a professional football team, the Jacksonville Jaguars. Art lovers should be sure to visit the Cummer Museum of Art & Gardens and get tickets to the Jacksonville Symphony.
Senior residents also enjoy access to 20 different senior centers around the city, where they can participate in numerous cultural, educational, and social activities with their peers.
How Do I Pay for Jacksonville, FL Assisted Living?
Veteran's Benefits
If you are a military veteran, their spouse, or a surviving spouse, you should look into using veterans benefits to help pay for your assisted living. In particular, the Aid and Attendance program helps qualified veterans cover the cost of assistance with activities of daily living (ADLs), such as:
Personal hygiene
Bathing
Eating
Program benefits apply whether care is provided at home or in an assisted living facility.
Long-Term Care Insurance
Long-term care (LTC) insurance is a form of private coverage that can help pay for many of the medical, personal, and social services seniors might need as they age in Jacksonville. Unlike standard health insurance plans, LTC policies generally cover services provided in group living facility situations like assisted living. These types of policies are a popular choice for senior adults, or for individuals with a chronic condition or disability that requires daily assistance with ADLs.
Home Equity
Like many seniors, you might not have a lot of savings to pay for assisted living. However, if you own your home, your property can provide you with the financial resources to cover your long-term care needs in Jacksonville. For instance, you can rent the property out, sell it, or get a reverse mortgage. Another option is to use your home as collateral for a home equity line of credit (HELOC) loan. This allows you to quickly get cash from the value of your old house to pay for your new assisted living apartment.
Medicare
Medicare generally does not cover the cost of assisted living. However, in specific situations, Medicare A (hospital insurance) might cover short-term daily skilled care. Specifically, the program helps pay for skilled nursing services for the first 100 days after you're released from the hospital. For example, you may need short-term assistance in Jacksonville after an operation. In such cases, assistance with ADLs can't be the only care you need — you must also require the services of a licensed nurse.
Medicaid
Florida's Statewide Medicaid Managed Care Long-Term Care Program (SMMC LTC), provides assistance to help qualified individuals live in their homes or in a community setting — including assisted living facilities. While program benefits will help pay for assistance with activities of daily living, the program does not typically cover room and board. To qualify, individuals must be 65 years of age or older, be eligible for Medicaid, and meet certain care-level criteria.
Take Our Senior Living Assessment Quiz Now
FAQ About Assisted Living in Jacksonville, FL
Assisted living communities are for seniors who can live independently for the most part, but need assistance with activities of daily living (ADLs), such as:
Meal preparation
Home upkeep
Personal hygiene
Medication management
Nursing home facilities are for individuals who need a higher level of support and skilled medical care than what can be provided by assisted living staff.
A local senior living care advisor can help arrange a personalized virtual tour of your top assisted living communities and answer any questions you have.
Many Jacksonville assisted living properties will allow pets — though they may have breed or size restrictions. Your local care advisor can help you find out which communities will welcome your animal companion.
Assisted Living in Cities Near You