Assisted Living in
Jupiter, FL
Find Your Jupiter, FL Care Advisor
Find the Best Assisted Living Near Jupiter, FL
If your aging loved one wants to enjoy a laid-back lifestyle in a small coastal town, you should consider assisted living in Jupiter, FL. Because it is a popular retirement destination, the area is home to a wide selection of assisted living properties. However, working with a local senior care advisor will ensure you find the perfect assisted living community in Jupiter for your loved one's lifestyle. 
Finding Your Assisted Living Advisor in Jupiter, FL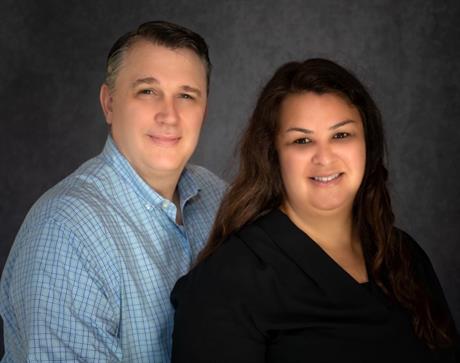 Treasure & Space Coast; Riviera beach Palm Beach Gardens, Jupiter, Palm City, Stuart, Port Sint Lucie, Fort Pierce, Florida Ridge, Vero Beach, Sebastian, Palm Bay, Melbourne, Cocoa Beach, Cape Canaveral, Cocoa, Titusville, Mims, Edgewater, New Smyrna Beach, Port Orange, Daytona beach
Connect now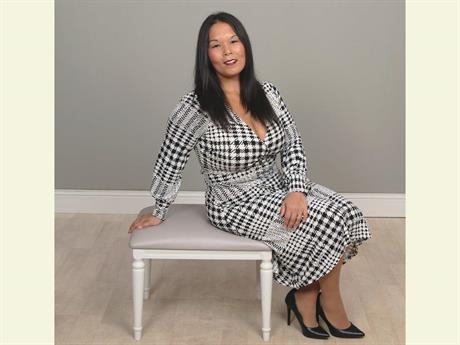 Proudly serving Palm Beach and Broward Counties. ¡Se habla español!
Connect now
What is the Cost of Assisted Living in Jupiter, FL?
The average price of assisted living communities in Jupiter, FL is $3,763 per month. Prices will vary depending on the type of facility you choose, the exact location of the property, and the range of amenities and services it offers.
For example, does your loved one want to live in a luxury assisted living property right on the waterfront? Or would they prefer a smaller assisted living community further inland, away from the hustle and bustle of beach-going tourists? A local senior housing expert can help you evaluate different Jupiter assisted living facilities to ensure you find the perfect one that fits your loved one's budget.
What Should Every Senior Know About Living in Jupiter, FL?
Repeatedly rated as one of the top seaside towns in Florida by various magazine publications, Jupiter is perfect for seniors who want to enjoy a relaxing, low-key life that includes access to plenty of luxury amenities. It is no wonder that Jupiter has become a retirement haven, where more than one in five residents is 65 or older. 
Jupiter Weather and Climate
As is typical in South Florida, Jupiter has a tropical climate characterized by two major seasons: a hot, wet season (May-October) and a cooler and drier season (November-April). Over the course of the year, the average temperature ranges from a high of 90° F in the summer to a low of 54° F in winter. The area receives an average of 62 inches of rain a year, often in the form of brief, daily thundershowers during the warm season. 
Local Hospitals and Notable Medical Care
Although is it a smaller community, Jupiter, FL still provides seniors with access to quality medical care centers, including: 
Jupiter Medical Center

. Highly rated for its work in kidney failure, stroke, chronic obstructive pulmonary disease (COPD), and lung cancer surgery. 

Jupiter Health

. Awarded the HRSA Gold Quality Leader Badge for 2021 for having achieved the best overall clinical quality measure performance among all health centers.

Palm Beach Gardens Medical Center

. Notable services include a certified primary stroke center, emergency services, orthopedics, joint replacement, urology, and rehabilitation services.
Transportation
Jupiter, FL is very accessible via public transportation, making it easy for older adults to get around without needing to own a car. There is the Palm Tran bus system, which serves Jupiter and the greater Palm Beach County area and offers reduced fares for senior adults. There is also Tri-Rail, a commuter rail line that provides an easy way for seniors to travel along the Southeast Florida coast.
Arts, Culture, and Recreation
In Jupiter, FL seniors can enjoy an easygoing lifestyle filled with beautiful beaches, golf, sightseeing, and many other activities. For instance: 
Baseball devotees will love their proximity to Roger Dean Stadium, the spring training ground for both the Florida Marlins and the St. Louis Cardinals.
Juno Beach is a beautiful white strand of sand that is a favorite nesting place for the rare Loggerhead turtles. During June and July, you can sign up for guided turtle-hatching walks led by experienced Loggerhead Marinelife Center scouts.
Nearby Downtown Abacoa features an amphitheater, restaurants & sidewalk dining, specialty shops, a farmer's market, live concerts, and the annual Feast of Little Italy.
At the Jupiter Inlet Lighthouse and Museum, visitors can enjoy the best views in Palm Beach County, learn about the region's history, and join fun programs such as sunset tours, yoga, and special events. 
How Do I Pay for Jupiter, FL Assisted Living?
Your local senior placement advisor will help you and your family understand various options to help pay for assisted living in Jupiter, FL, including:
Veteran's Benefits
If your loved one, or their spouse, is a veteran of the United States Armed Forces, they may be eligible to use their veteran's benefits to cover the cost of an assisted Jupiter living community. Contact the local Veterans Affairs office to find out more about their long-term care assistance programs and services.
Long-Term Care Insurance
It is important to determine if your loved one has ever taken out a long-term care insurance policy. These days, most long-term care insurance plans will cover part, if not all, of an assisted living facility's monthly expenses. If they do have a policy, make sure to talk with their insurance agent about how to apply plan benefits towards paying for assisted living in Jupiter, FL. 
Home Equity
Older adults who have good credit and own their home (or have paid off the bulk of their mortgage) may be able to convert their home equity to cover the cost of an assisted living community. This can be done by various means, including renting the property, selling it, or applying for a home equity loan. A senior housing advisor can help your loved one understand different ways to use home equity to pay for assisted living in Jupiter, FL. 
Medicare
To be clear, the Medicare program will NOT pay for assisted living community fees or services. However, it can help cover the cost of your loved one's healthcare. This means that money that would normally be used for medical expenses can instead be used to pay for their Jupiter assisted living facility.
Medicaid
In Florida, the Statewide Medicaid Managed Care system has several programs which could help eligible seniors cover the cost of an assisted living community in Jupiter, FL. It is best to work with a local senior care advisor who can help you and your loved one navigate the Florida Medicaid application process.
Take Our Senior Living Assessment Quiz Now
FAQ About Assisted Living in Jupiter, FL
It might be time to transition your loved one into an assisted living facility if they can no longer safely complete activities of daily living (ADLs) like bathing and personal grooming; medication management; meal preparation, dining, and clean up; moving around the house or driving. A senior care advisor can help you understand different housing options appropriate for your loved one's care and needs. 
Generally, assisted living facilities in Jupiter, FL offers residents their own private apartments or condos. Assisted living properties are often arranged like a mini-neighborhood, making it easy for residents to socialize and access community amenities.
Some assisted living properties do not allow pets, while others permit them (although there might be size and breed restrictions). A local senior living placement advisor will work hard to find an assisted living community in Jupiter, FL that can accommodate your loved one's animal companion.
Assisted Living in Cities Near You