Assisted Living in
Daytona, FL
Find Your Daytona, FL Care Advisor
Find the Best Assisted Living Near Daytona, FL
Senior adults living in assisted living in Daytona, FL enjoy year-round access to beautiful beaches, Motorsports, art, history, golfing, and countless other activities. Daytona is a popular destination for retirees and boasts numerous assisted living properties.
If your loved one is ready to move into an assisted living facility, you can rely on a local senior care advisor to help them find the perfect Daytona assisted living community for their lifestyle.
Finding Your Assisted Living Advisor in Daytona, FL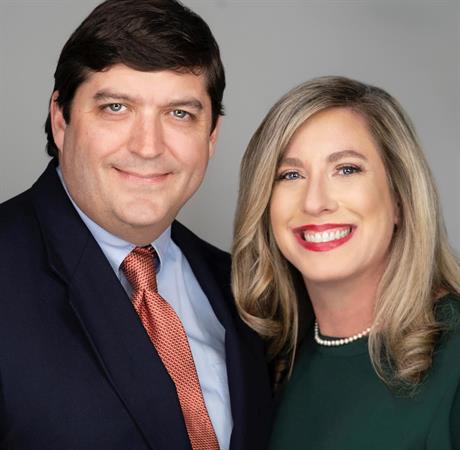 Beau and Mercer Herman | 407-498-2536
Serving in Orlando, Conway, Belle Isle, Union Park, Winter Park, Maitland, Oviedo, Sanford, Alafaya, Altamonte Springs, Casselberry, Longwood, Winter Springs, Chuluota, Christmas, Eustis, Zellwood, Apopka, Lake Mary, Orange City, Deltona, DeBary, DeLand
Connect now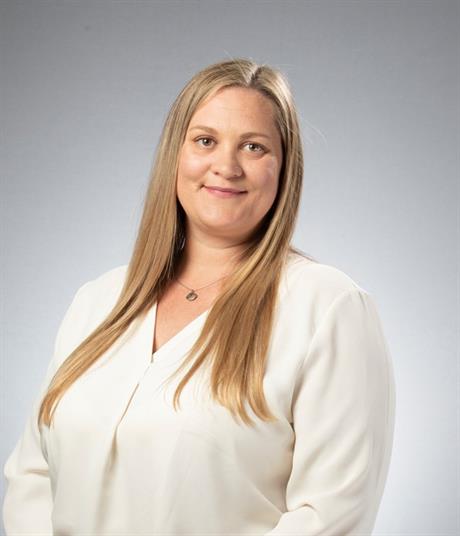 Meet Kelly Burke | 904-417-3292
Serving in St. Augustine, Palm Coast, Ormond Beach, Crescent City, Palatka, Flagler Beach, Bunnell, Elkton, Butler Beach, St. Johns County, Flagler County, Putnam County.
Connect now
What is the Cost of Assisted Living in Daytona, FL?
The average cost for assisted living communities in Daytona, FL is $3,975 per month. Prices vary depending on the type of facility you choose, the exact location (i.e. waterfront vs. inland), and the services and amenities it offers. A Daytona senior placement advisor can help you compare different assisted living properties in the area to ensure you find the perfect community for your loved one's specific budget and lifestyle. 
What Should Every Senior Know About Living in Daytona, FL?
Daytona Beach, or simply Daytona, FL bills itself as the "All-American beach" and the "Motorsports Capital of the World". The area offers senior adults plenty of opportunities for recreation and relaxation, so it is no surprise that 1 in 5 of residents is 65 or older. 
Daytona Weather and Climate
Daytona, FL has a subtropical climate characterized by two major seasons: a warmer, wetter season (May-October) and a cooler and drier season (November-April). Over the course of the year, the average temperature ranges from 59° F in the winter to 95° F. 
Local Hospitals and Notable Medical Care
Seniors in Daytona, FL have access to quality hospitals that offer emergency, standard, specialized care. The three most well-known medical centers in the city are:
Transportation
The greater Daytona area is very accessible via the Votran bus system and seniors 65 and over enjoy a reduced fare. Moreover, all buses are wheelchair accessible with ramps, lifts, or low floors to make boarding easier. This makes it easy for older adults to get around without needing to drive a car. 
Arts, Culture, and Recreation
Daytona, FL offers a variety of art, historic, and nature museums, restaurants, galleries, and other attractions for seniors to enjoy. For example: 
How Do I Pay for Daytona, FL Assisted Living?
Your local senior housing advisor will help you and your family understand various options for covering the cost of your loved one's assisted living community. Some potential funding sources for assisted living in Daytona, FL you might consider include the list below.
Veteran's Benefits
If your loved one served in a branch of the United States Armed Forces, it is possible that their veteran's benefits may cover some or all of the cost of an assisted living facility in Daytona, FL. They may also be able to cover assisted living for their spouse through the Improved Pension Program. Contact the local Veterans Affairs coordinator to find out what programs and services your loved one is eligible for to help pay for assisted living in Daytona, FL.
Long-Term Care Insurance
Most long-term care insurance plans at least partially cover assisted living facility monthly expenses. Ask your loved one to see if they have ever taken out a long-term care insurance plan. If so, be sure to talk with their insurance agent about the plan's benefits and specific coverage points for assisted living in Daytona, FL. 
Home Equity
Senior adults who have good credit and own their home/have paid off most of their mortgage may be able to use home equity to pay for assisted living in Daytona, FL. A senior care advisor can help you explore different ways to use home equity to cover some (or all) of the cost of a Daytona assisted living property. 
Medicare
Medicare does not cover assisted living community fees or services. However, it will help cover your loved one's medical expenses. This can free up money they can instead use to pay for their assisted living facility in Daytona, FL. 
Medicaid
Florida's Statewide Medicaid Managed Care system offers several programs which can help eligible seniors pay for an assisted living property in Daytona, FL. However, each program has different criteria and benefits, so it is best to work with a local senior care expert who can help you and your loved one navigate the application process. 
Take Our Senior Living Assessment Quiz Now
FAQ About Assisted Living in Daytona, FL
Assisted living communities in Daytona are licensed by the Florida Agency for Health Care Administration to provide housing and routine personal care services. This includes assistance with activities of daily living (ADLs) such as bathing and personal grooming; choosing clothes and getting dressed; taking medication; meal preparation, dining, and clean up. 
Assisted living communities are designed for senior adults who need some extra help throughout the day, but do not require skilled nursing and can otherwise manage independently.
Generally, residents of assisted living properties in Daytona, FL have their own condos or apartments. Living units are arranged like a neighborhood, so residents have access to community amenities and can easily socialize.
It might be time to transition your loved one into a Daytona assisted living facility are they are no longer able to safely handle ADLs like driving, taking medication, or cooking meals. A senior care advisor can help you understand different options appropriate for your loved one's care and needs.
Assisted Living in Cities Near You