Assisted Living in
Boca Raton, FL
Find Your Boca Raton, FL Care Advisor
Find the Best Assisted Living Near Boca Raton, FL
Beautiful Boca Raton, FL, located on the Atlantic Coast, has plenty to offer retirees looking for an assisted living facility. Seniors in Boca Raton have dozens of assisted living properties to choose from. These communities provide extra help for residents to maintain as much independence as they're able in an apartment-style living arrangement. In this guide, you'll find more information about the cost of assisted living in Boca Raton and benefits that some seniors may be eligible for to pay for it. We also include an overview of the city and what seniors and their families can expect from assisted living.
With so many options in Boca Raton, finding the right assisted living community can be difficult, especially for people who aren't familiar with the area. A local senior care advocate can help seniors and their families evaluate different properties to find a suitable one.
Finding Your Assisted Living Advisor in Boca Raton, FL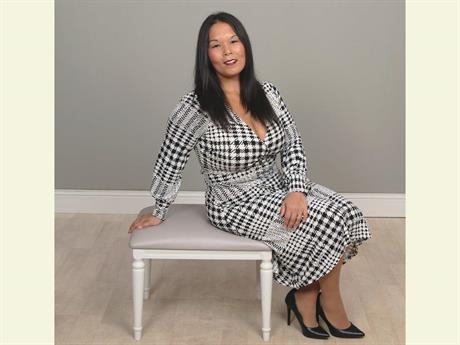 Proudly serving Palm Beach and Broward Counties. ¡Se habla español!
Connect now
What is the Cost of Assisted Living in Boca Raton, FL?
Seniors in Boca Raton can expect to pay an average of $4,385 per month for assisted living, although individual locations will vary slightly, depending on the amenities provided. Senior care advisors in Boca Raton can help seniors and their families understand the pricing structure of different assisted living properties.
A good way to determine how much your senior will be able to contribute to assisted living is to add up their monthly household budget. Include mortgage or rent payment, groceries, transportation, utilities and other household maintenance, and discretionary spending. This can give you an idea of how much they're currently spending and a ballpark for an assisted living budget. Some facilities price their services separately, while others have fees that include room and meals, plus utilities, Wi-Fi, and laundry or light housekeeping.
Seniors in Boca Raton assisted living communities are given as much help with the activities of daily living (ADLs) as they need, from trained staff available night and day. Common ADLs include:
Cleaning their apartment and completing chores
Eating or preparing meals and cleaning up
Mobility assistance, including lifts
Medication management
Personal care, bathing, and grooming
If your loved one can complete many of these personal care tasks independently, they'll be afforded a similar level of independence in assisted living. However, as their needs change, then their care plan can be adjusted to give them a little extra help.
Beginning a conversation about moving into assisted living can be hard for many families. It may help to track your loved one's ability to care for themselves at home and note their ability to perform ADLs. If you notice a change, which can signal when it's time to talk about transitioning into assisted living. If you need help finding the right assisted living property for your senior's needs, a local Boca Raton senior care advisor can help.
What Should Every Senior Know About Living in Boca Raton, FL?
Boca Raton is towards the southernmost tip of Florida, near Miami on the Atlantic Coast. Residents here have ready access to all the perks of the nearby city while enjoying a slower pace and more relaxed lifestyle closer to home. The warm weather isn't the only thing that makes Florida appealing. It's one of the most tax-friendly states in the country for retirees, with no tax on retirement account withdrawals or Social Security, plus no inheritance or estate tax.
Boca Raton Weather & Climate
The weather in Boca Raton is generally pleasant year-round, although it is in the hurricane zone. Winter low temperatures average 59 degrees, while summer highs reach the 90s. The city receives 60 inches of rain each year and has about 231 days of sunshine.
Local Hospitals & Notable Medical Care
Seniors in Boca Raton have plenty of options for medical treatment and emergency care, including Boca Raton Regional Hospital, which has emergency medicine, specialty treatment, and telemedicine, and West Boca Medical Care, which offers urgent care and orthopedic treatment.
Transportation
Boca Raton residents have plenty of options for transportation in the city and to Miami and throughout Broward and Palm Beach Counties. Tri-Rail is a commuter train line stretching from Mangonia Park in Palm Beach County to the Miami Airport in Miami-Dade County. Closer to home, Palm Tran is a fixed-route bus system serving the greater Boca Raton area. Finally, Broward County Transit offers public transportation from downtown Boca Raton and into most of the county. Seniors may be eligible for reduced fares on all of these systems.
Arts, Culture & Recreation
The Boca Raton Museum of Art blends art and technology with expertly curated visual exhibits. The city is also home to several performing arts venues and hosts seasonal art and culture festivals.
How Do I Pay for Boca Raton, FL Assisted Living?
You or your loved one may have several options for assistance paying for accommodations in an assisted living community. A local Boca Raton senior care advocate can help you locate benefits you may be eligible for and help your family understand the fee structures of different properties.
Boca Raton assisted living resources include:
Veteran's Benefits
The Improved Pension Program, administered through the US Department of Veteran's Affairs, may cover some or all of the expenses of assisted living for eligible military veterans and their spouses. Seniors who served in the military can visit a local Boca Raton VA Center to learn more about the program and how to apply.
Long-Term Care Insurance
Long-term care insurance is a special type of insurance plan that covers assisted living costs. Your loved one may participate in this type of plan, so ask what kinds of insurance they have, then contact the carrier for details about plans and coverage.
Home Equity
Homeowners who have paid a substantial amount of their mortgage back or who have paid off their home entirely may have built up equity in their home. This equity may be used to cover assisted living fees, so ask your local Boca Raton senior care advisor about how home equity can pay for long-term care.
Medicare
Medicare Part A and Part B don't cover assisted living fees. However, some Supplemental Medicare programs may cover some forms of long-term care, so check your loved one's Medicare coverage.
Medicaid
Florida Medicaid administers the Medicaid Long-term Care Waiver, which eligible adults may use to pay for accommodations in a Boca Raton assisted living property instead of going into a nursing home.
Take Our Senior Living Assessment Quiz Now
FAQ About Assisted Living in Boca Raton, FL
Assisted living facilities feature apartment-style living centered around shared community spaces. Residents may enjoy privacy in their own residence while reaping the benefits of on-site socialization opportunities and necessary amenities. Many assisted living communities feature restaurant-style dining for meals, fitness centers and pools, outdoor gardening areas, or TV and game rooms for resident use.
Since many assisted living properties have private apartments for residents, seniors may bring their own furniture and decorations to personalize the space. Some larger furniture may be provided, such as a bed or couches, but most communities encourage residents to bring their belongings to personalize their space.
Assisted living facilities offer help with ADLs according to resident needs, but medical care is provided independently. Nursing homes also assist with ADLs and mobility, but medical care is provided at the facility. Nursing homes are generally for people who require around-the-clock medical care and monitoring.
Assisted Living in Cities Near You