Assisted Living in
Pensacola, FL
Find Your Pensacola, FL Care Advisor
Find the Best Assisted Living Near Pensacola, FL
Warm and sunny Pensacola, FL, is an attractive destination for retirees, and many of these individuals may be seeking accommodations in one of the area's assisted living properties. Assisted living communities feature apartment-style living and professional staff on hand 24-7 to provide help with personal care and the tasks of daily living.  This guide includes information about the cost of assisted living in Pensacola and information for seniors on ways to pay for accommodations. It also includes an overview of Pensacola and more information about what to expect from assisted living.
Finding the best assisted living facility for your needs can be difficult since Pensacola has dozens of options. A local senior care advisor can help you or your family explore different communities and evaluate each one based on your needs and preferences.
Finding Your Assisted Living Advisor in Pensacola, FL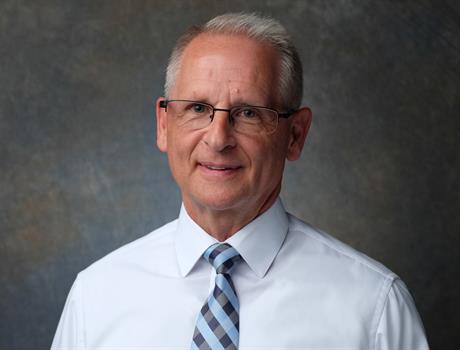 Pensacola, FL and Surrounding Areas. Call us today at 850-542-3088
Connect now
What is the Cost of Assisted Living in Pensacola, FL?
Assisted living facilities average $4,323 per month in Pensacola, although costs for individual facilities will differ according to the amenities each one provides. Local Pensacola, FL, senior care advocates can help families find ways to pay for assisted living and find communities that fit their budget.
Tally up their current monthly household budget to better understand how much your senior can contribute to assisted living. Include rent or mortgage, utilities and other household maintenance costs, transportation, discretionary spending, and groceries. Many assisted living communities offer inclusive pricing that includes room and board, laundry, and light housekeeping, while others allow residents to order services individually. Your senior care advisor can help you and your family understand how each property structures its fees.
Pensacola assisted living communities allow residents as much independence as they desire while providing help with activities of daily living (ADLs) as needed. Typical ADL assistance is rendered with:
Grooming and bathing
Selecting clothing and getting dressed
Cleaning their apartment, doing laundry, and preparing meals
Mobility assistance
Medication management
Help with personal care, such as trimming nails or putting on make-up
Pensacola assisted living facilities have staff available around-the-clock to help with resident needs and respond to emergencies. If your loved one can complete many ADLs independently, they'll have the same level of independence in assisted living. However, should their needs change, then they'll receive help as needed with any ADL they struggle with.
Deciding to transition your loved one into an assisted living property can be complicated for many families to discuss. Sometimes it can help to more closely monitor your senior's ability to care for themselves and broach the topic when you note that they're unable to complete many ADLs without help. If you need help finding the right assisted living community, a local senior care advisor can help you evaluate different properties to find the right fit.
What Should Every Senior Know About Living in Pensacola, FL?
Pensacola is on the western tip of the Florida panhandle, along the Gulf Coast. It's one of the larger cities in the state, and while it's a popular tourist destination, the residential areas offer more of a small-town pace. Warm weather and proximity to the beach makes Pensacola particularly attractive to seniors who enjoy spending time near the shore. Plus, Florida is one of the most tax-friendly states for retirees, as there is no state income tax, plus no tax on withdrawals from retirement accounts.
Pensacola Weather & Climate
Pensacola's winters are mild, with January lows in the low 40s and no snow. Summers are warm, with high temperatures in the 90s. Pensacola gets plenty of rain, 64 inches per year, and there are 228 days of sunshine each year. The area does have some risk of hurricanes, though.
Local Hospitals & Notable Medical Care
Pensacola is home to several world-class hospitals and medical centers, including Ascension Sacred Heart, Pensacola, a 556-bed, full-service emergency room and hospital. Or, seniors may opt to receive treatment at one of Baptist Healthcare System's emergency rooms, primary care treatment centers, or specialist medical providers.
Transportation
Pensacola is served by the Escambia County Area Transit System, which operates fixed-route bus lines, and three trolleys with smaller routes, including a beach trolley and one around the University of Western Florida. Seniors are eligible for reduced fare passes, and paratransit is available for those who qualify.
Arts, Culture & Recreation
Pensacola is a melting pot of several cultures, including Native American, African, Latin, European, and Asian. The local arts, cultural, and culinary scene reflect this. The Performing Arts Council features a robust schedule of theater and musical performances, exhibits, and hands-on experiences.
How Do I Pay for Pensacola, FL Assisted Living?
A local Pensacola senior care advocate can help you and your family explore different options to help pay for senior living accommodations. You or your loved one may have more options than just paying out-of-pocket.
Some resources for Pensacola seniors seeking assisted living payment assistance include:
Veteran's Benefits
The U.S. Department of Veteran's Affairs offers eligible veterans and their surviving spouses the Improved Pension Program (IPP), which may be used to pay for accommodations in assisted living. Those who served in the military can get more information and application assistance at the Pensacola VA Center.
Long-Term Care Insurance
Long-term care insurance is an insurance plan intended to pay for long-term care, including assisted living or another similar setting. Ask your loved one if they've purchased this kind of insurance, and if they have, speak with the carrier about what the plan covers.
Home Equity
Home equity may be used to pay for long-term care, if necessary. If you've paid off your house, or most of it, then you've built equity in the home. Ask your local Pensacola senior care advisor how to use home equity to pay for assisted living.
Medicare
While Traditional Medicare (Part A and Part B) doesn't pay for assisted living, some optional Medicare plans, known as "Supplemental Medicare," may pay for assisted living or some long-term care services. Check your loved one's coverage for details.
Medicaid
People who participate in Florida Medicaid may be eligible for the program's Medicaid Long-term Care Waiver, which allows those who may require a nursing home level of care to live somewhere else, like an assisted living facility. The Wavier may cover some or all of the costs of your loved one's preferred assisted living property.
Take Our Senior Living Assessment Quiz Now
FAQ About Assisted Living in Pensacola, FL
Generally, yes. Many Pensacola assisted living communities welcome pets, and some offer on-premise walking paths for you to walk your pet. Talk to your senior care advocate about the pet policies of your top picks for assisted living.
Often, assisted living residents may wish to spend the night with family for special occasions. Residents are allowed to visit off-site when they wish. However, some properties may have regulations about allowing overnight visitors.
Assisted living facilities offer help with ADLs according to resident needs, but medical care is provided independently. Nursing homes also offer assistance with ADLs and mobility, but medical care is provided at the facility. Nursing homes are generally for people who require around-the-clock medical care and monitoring.
Assisted Living in Cities Near You