Assisted Living in
St. Augustine, FL
Find Your St. Augustine, FL Care Advisor
Find the Best Assisted Living Near St. Augustine, FL
St. Augustine, FL, located on the Atlantic Coast, is a common location for retirees who may be seeking accommodations in an assisted living facility. Assisted living properties provide residents help with personal care and mobility while affording them as much independence as they wish. Our guide covers the cost of assisted living communities in St. Augustine and how families can pay for it.
A local St. Augustine, FL senior care advisor can help you and your loved one find the best assisted living community for your needs.
Finding Your Assisted Living Advisor in St. Augustine, FL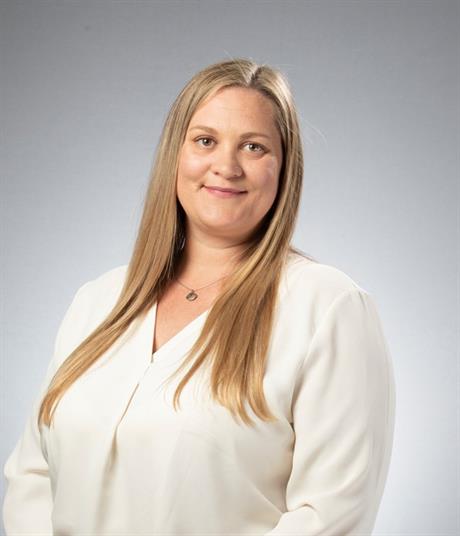 Meet Kelly Burke | 904-417-3292
Serving in St. Augustine, Palm Coast, Ormond Beach, Crescent City, Palatka, Flagler Beach, Bunnell, Elkton, Butler Beach, St. Johns County, Flagler County, Putnam County.
Connect now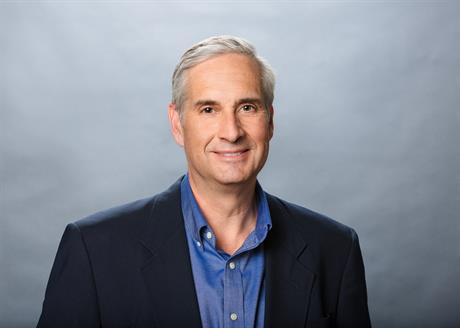 Brian Sheridan | 904-559-3203
Servicing Jacksonville, Amelia Island, Jacksonville Beaches.
Connect now
What is the Cost of Assisted Living in St. Augustine, FL?
The average monthly cost of assisted living facilities in St. Augustine is $4,660, although individual properties may vary depending on their location and amenities.  A local St. Augustine senior care advocate can help you find a property that fits your budget.
To get a picture of how much your loved one can afford to contribute to assisted living costs, add up their current monthly budget. Include rent or mortgage payments, utilities and other household maintenance, transportation, groceries, and discretionary funds. Many assisted living properties will offer their services bundled together, including a private apartment, housekeeping and linen services, some transportation, and meals. Others may have tiered pricing or offer services separately. Consulting with a local senior care advocate can help you understand how your top picks for assisted living facilities structure their fees.
Seniors in assisted living communities receive support with personal care and other tasks of daily living around the clock from trained caregivers. Typical activities of daily living (ADLs) that may require assistance include:
Medication management
Cleaning their dwelling or other chores
Transfers, lifts, and additional mobility assistance
Grooming, bathing, and other personal care
Selecting appropriate clothing and dressing
People who can complete ADLs mostly independently will have the same level of independence in their assisted living community. However, they'll have the option to receive more support in the future, should they require it.
Broaching the topic of transitioning into an assisted living facility can be difficult for many families. It may be helpful if you or someone close by monitors your loved one's ability to care for themselves. If they seem unable to care for themselves or their home, it may indicate a good time to talk about assisted living communities. Local St. Augustine senior care advisors can help your family find a comfortable assisted living property for your loved one.
What Should Every Senior Know About Living in St. Augustine, FL?
St. Augustine is one of the oldest cities in the U.S., nestled on the Atlantic Coast in the north part of the state. It's noted for beautiful, sandy beaches, like St. Augustine Beach and tranquil Crescent Beach, and contains gorgeous Colonial Spanish architecture. Seniors here also benefit from Florida's tax-friendly laws for retirees, including no income tax on Social Security, retirement account income, or railroad benefits. Florida also doesn't levy an inheritance tax or estate tax.
St. Augustine Weather & Climate
Winters are mild in St. Augustine, with no snow and lows in the mid-40s. July's temperatures can reach the 90s, and the city receives 223 days of sunshine each year. Residents should note that the city may be vulnerable to hurricanes or tropical storms.
Local Hospitals & Notable Medical Care
St. Augustine residents may opt to receive medical care from Flagler Hospital, an acute care hospital consistently ranked in the top 5% of U.S. hospitals. Or, they can visit St. Luke's Health – Memorial Hospital, an emergency room hospital with affiliated specialty and primary care providers.
Transportation
Seniors can use the Sunshine Bus Co, St. Johns County's public transit system, to get about town. Bus routes go by shopping and dining destinations, medical care providers, and even the beach. Seniors and people with a qualifying disability may receive a reduced fare.
Arts, Culture & Recreation
As one of the oldest cities in the country, St. Augustine is rich in pre-Colonial history. The culinary scene is vibrant and reflects the community's rich blend of cultures. People who enjoy spending time outdoors can visit the numerous beaches or go for a boat ride. The St. Augustine amphitheater is a popular outdoor venue for plays and concerts.
How Do I Pay for St. Augustine, FL Assisted Living?
A local St. Augustine senior care advocate can help you and your family explore options to pay for assisted living facilities. Your senior may also be eligible for any of the following:
Veteran's Benefits
The U.S. Department of Veteran's Affairs administers the Improved Pension Program, which military veterans and their spouses may use to pay for assisted living communities. To learn more about the program, visit a local VA Center.
Long-Term Care Insurance
Some people may have enrolled in long-term care insurance, a policy that covers some or all of assisted living property costs. However, not everyone has this type of insurance, so be sure to ask your loved one about their coverage.
Home Equity
St. Augustine homeowners may have built up equity in their homes. If you've paid off all or most of your home, talk to a local senior care advisor about using home equity to pay for assisted living facilities.
Medicare
Traditional Medicare, which most seniors participate in, does not cover assisted living facilities. However, some Medicare Supplement plans may cover some of the costs. Ask your loved one about any optional Medicare plans they may have.
Medicaid
Florida Medicaid administers a Medicaid Long Term Care Waiver, which helps pay for assisted living communities. The program is open to people who may require a nursing home level of care but prefer to reside in an assisted living facility. St. Augustine local senior care advocates can help you and your family learn more about the program and eligibility requirements.
Take Our Senior Living Assessment Quiz Now
FAQ About Assisted Living in St. Augustine, FL
Assisted living properties boast apartment-style living, where each resident has private accommodations and access to shared common areas. Meals take place in a community dining room, but residents also have the option to cook their own meals in their apartments. Many communities have amenities like a pool, fitness center and game room. Transportation is available to residents as needed.
Nursing homes and assisted living properties share some common characteristics but are ultimately quite different. Both are long-term care facilities offering support with ADLs in a group setting. Assisted living communities do not provide medical care but may have a nurse on staff for emergencies, and nursing homes provide around-the-clock medical care on-site.
Many people choose to move into assisted living properties to reduce a sense of loneliness or isolation. Many communities have a robust social calendar, and there are plenty of opportunities to make new friends. Others may not be able to take care of the upkeep of their home or may have a chronic medical condition that can make independent living difficult. Local senior care advisors in St. Augustine can help your family explore the perks of different assisted living communities.
Assisted Living in Cities Near You