Tee Sharma, Senior Living Care Advisor in North Tampa and Wesley Chapel Areas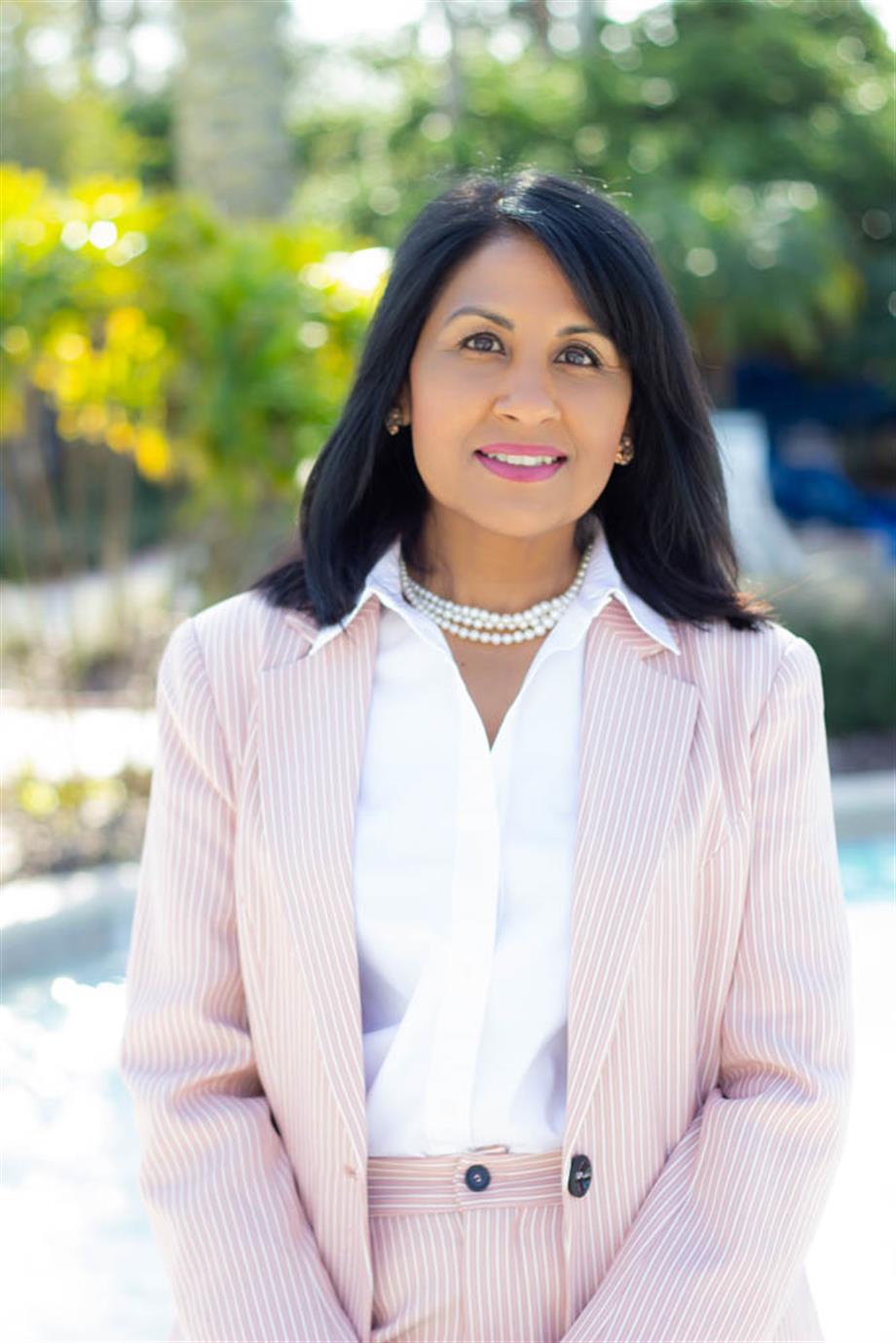 Hi, I'm Teemati Sharma, please call me Tee!
North Tampa which includes Wesley Chapel, New Tampa, Lutz, Land O'Lakes, Carrollwood, Town and Country, Citrus Park, Temple Terrace, Brandon and many others.
The average cost of assisted living in the North Tampa area is $3,350 per month. Please contact me anytime to discuss the exact pricing for the care options you need.
Exploring senior living options can be confusing and time–consuming. Assisted Living Locators® Care Advisors are in your community and work closely with you to guide you through the process from beginning to end—answering your questions and addressing your concerns, helping you feel confident and comfortable with your decisions.
About Tee Sharma
As the owner of Assisted Living Locators North Tampa, I provide a no cost, senior placement and referral service to my local community that offers the best care options, information, and resources available. Previously, I had a successful 30-year career in the financial industry. I have always had a passion for problem solving and helping others. Now as a Senior Care Advisor, I provide a vital layer of support and guidance for seniors and families to find the right care solution.
Call Tee Sharma
Tee Sharma, Senior Living Care Advisor in North Tampa and Wesley Chapel Areas
813-906-5664
Fill out the form below and I will contact you shortly. All fields required.
Finding the right senior living options
I am ready to assist you and your family with finding the right senior living solutions available at NO COST to you. Give me a call today to walk through your options.
TAKE THE ASSESSMENT
Hear From Families I've Helped
I have known Tee for over 30 years, she has always been a friendly, empathetic, and industrious individual. She has a unique ability to be a good listener and is an individual that anyone can approach if they have problems. There is always the certainty that she will give sound, logical advice. She also is able to formulate solutions to problems in a multidimensional capacity which speaks to her ability to look at an issue from all angles. She is undoubtedly someone who I can rely on and is determined in her pursuits.

Dr. P

Tee and I both worked in the financial industry in NY and have always remained friends. She has excellent relationship building skills and people feel instantly at ease with her. She is warm and has a natural ability and drive to help those around her.

Jessica M
Local experts to help you find the right senior living community including memory care (dementia care & alzheimer's)
Living in the Tampa area for over 25 years has given me the advantage of being the local expert to help navigate the confusing world of senior living. I can be your advocate, your partner, and hopefully part of your extended family. I want to be that person to help make this long-term care decision easier and less stressful for you and your loved one. Let me take that burden off your shoulders at NO COST.
I will do my best to work with anyone's budget. The price of senior living in North Tampa and Wesley Chapel range from $2,000 to $10,000 plus per month.
Contact Us
813-906-5664