Memory Care in
Boca Raton, FL
Find Your Boca Raton, FL Care Advisor
Find the Best Memory Care Near Boca Raton, FL
Boca Raton, FL, memory care facilities are long-term residential communities dedicated to caring for elderly adults with dementia. Compassionate caregivers provide specialized care and help de-escalate escape-seeking or aggressive behavior that many older adults in cognitive decline exhibit. The caregivers also provide gentle redirection and reminders as needed. Some Boca Raton memory care properties are smaller, stand-alone facilities exclusively for dementia residents. Others are separate, secure communities within an assisted living facility, making it easier for seniors to move to a more intensive level of care without feeling disrupted by a move.
Types of Memory Care
Although Alzheimer's Disease is the most visible type of dementia, it's not the only form of dementia. Memory care properties in Boca Raton usually have residents with many dementia diagnoses, like:
Mixed Dementia
Lewy Body Dementia
Frontotemporal dementia
Alzheimer's Disease
Some Boca Raton memory care properties may accommodate residents who have cognitive decline due to another type of health condition besides dementia, such as:
Traumatic brain injury (TBI)
Huntington's disease
Creutzfeldt-Jakob disease
Parkinson's disease
A low staff-to-resident ratio in memory care allows for more one-on-one interactions for residents and improves the level of care or supervision. Programs and services in Boca Raton memory care communities are purposeful, helping residents retain their cognitive abilities and enhance their quality of life. On-premise services generally include physical, occupational, and speech therapies. Other programs help seniors bring back memories and maintain their presence, like music, art, and even aromatherapy.
The physical design of memory care facilities is just as important for seniors in cognitive decline. Open floor plans and clear directions to the dining room, private quarters, and common recreation areas help residents navigate independently. Reducing sensory overload with lower lighting and subtle background music helps create a calming ambiance. Security for residents with dementia is essential, so exterior doors are locked, many facilities have cameras in public areas, and the non-resident regions like the kitchen, laundry, or exercise rooms are secured with electronic passkeys for staff members.
Finding Your Memory Care Advisor in Boca Raton, FL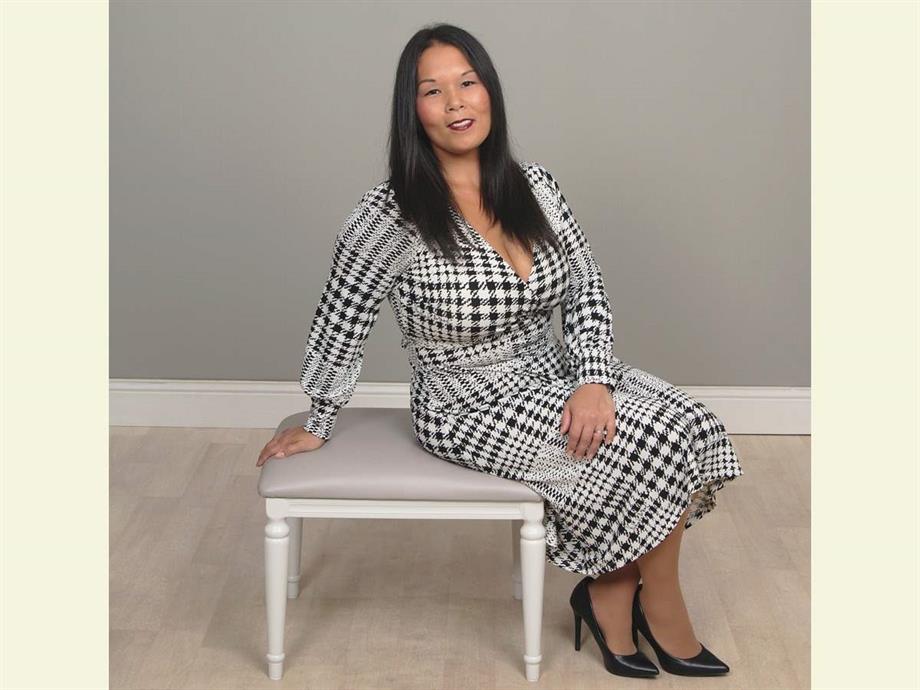 Areas Covered:
Proudly serving Palm Beach and Broward Counties. ¡Se habla español!
Connect now
What is the Cost of Memory Care in Boca Raton, FL?
The cost of memory care in Boca Raton, FL, is $5,130 on average per month. However, each memory care facility in Boca Raton will vary slightly from the average, depending on the included services and amenities. Memory care properties are generally more expensive per month than other senior care options because of the more intensive level of care for residents and the higher level of training for caregivers.
Residents in Boca Raton memory care facilities may have either a private or semi-private room, with laundry and light housekeeping services included. Three nutritious meals are provided each day, and seniors who require help eating or need room service delivery receive it. Assistance with the activities of daily living (ADL) is provided 24-7, such as:
Incontinence care or using the bathroom
Grooming and personal care, like trimming nails or brushing hair
Getting dressed in appropriate clothing
Reminders and redirection throughout the day
Medication management, such as distributing meds or glucose monitoring
Mobility assistance, lifts, and transfers
Most Boca Raton memory care properties create a personal care plan for each resident, including their form of dementia and physician recommendations. Other common components of a personal care plan may be underlying health conditions that the caregiver should pay attention to or specific ADL needs. However, all memory care properties in Boca Raton ensure that residents have help with ADLs as they need it.
What Should Every Senior Know About Living in Boca Raton, FL?
Boca Raton is close enough to Miami, on the southern tip of the state, for seniors and their families to easily access big-city amenities, travel, and health care, but far enough away from the big city to preserve more of a small-town vibe. Florida is one of the best states for retirees living off their benefits, as it has no state income tax, no tax on retirement distributions, nor an estate or inheritance tax.
Boca Raton Weather & Climate
The weather in Boca Raton is generally warm and sunny year-round, although it is in the tropical storm zone. Winter low temperatures average a balmy 59 degrees, while summer highs can reach the 90s.
Local Hospitals & Notable Medical Care
Boca Raton residents have several comprehensive health care options in town, with world-class facilities in Miami close by. West Boca Medical Care offers urgent care and orthopedic treatment, and Boca Raton Regional Hospital provides emergency medicine, specialty treatment, and telemedicine options.
Transportation
Seniors in Boca Raton can use the Palm-Tran to get around in Boca Raton, a local bus line that offers limited door-to-door paratransit for seniors who qualify.
Arts, Culture & Recreation
The Boca Raton Museum of Art blends art and technology with expertly curated visual exhibits. A family visiting a loved one in memory care may prefer to simply take their loved one to the beach or a local park.
How Do I Pay for Memory Care in Boca Raton, FL?
Many families may seek options to help pay for memory care as they begin evaluating their options for their loved ones. A good first step for finding ways to pay for Boca Raton memory care is consulting with a local Boca Raton memory care advisor. They can help you learn more about memory care payment assistance programs that your loved one is eligible for.
Veteran's Benefits
Military veterans and surviving spouses may be eligible for two different programs administered by the U.S. Department of Veteran's Affairs. These benefits may be used to pay for accommodations and services provided by a memory care property. Local VA representatives can help you apply for these programs on your loved one's behalf.
Home Equity
Homeowners in Boca Raton may be able to use the equity built up in their homes to pay for memory care. Ask a local Boca Raton memory care advocate how to use home equity for memory care fees.
Spend Down
Florida Medicaid has an income cap for eligibility, which is $2,523/month for an individual and $5,046/month for married couples. However, seniors or couples with a higher monthly income may still qualify for Medicaid under Florida's "spend down" program. Under this program, seniors spend the difference between their monthly income and the Medicaid cap on medical care, including memory care services or medication, and become eligible for Medicaid. Ask your local memory care advocate for more information on Spend Down.
Medicare
Most older adults enroll in Medicaid when they turn 65, which allows them access to Supplemental Medicaid insurance plans. Traditional Medicaid does not cover memory care fees, but some optional plans may, so it's essential to check all of your senior's insurance coverage.
Medicaid
Seniors enrolled in Florida Medicaid may apply for the Medicaid Long Term Care Waiver, which can pay for memory care accommodations and services. Eligibility is based on the applicant's need for a nursing home level of care and their desire to receive benefits from a different type of facility, like a memory care property.
Take Our Senior Living Assessment Quiz Now
FAQ About Memory Care in Boca Raton, FL
Yes. According to the Health Insurance Portability and Accountability Act (HIPAA), memory care is listed as a deductible medical expense. Seniors in memory care usually fit two criteria:  They cannot complete at least two ADLs, and they receive care from a licensed medical provider and have a specific care plan. Your local memory care advocate can help you find the right information about memory care deductions.
Family time and visitation are essential to both the resident and their loved ones. However, many Boca Raton memory care properties value routine for all residents and therefore allow only certain times for family visits. If you have a particular visitation need, please ask for advice from a local Boca Raton memory care advocate.
Most memory care communities encourage their residents to bring their favorite furnishings or décor to help them feel more at home. However, there may be limitations for a specific item, which is when a local Boca Raton memory care advisor can help since they help you understand the terms of what each resident must adhere to.
Memory Care in Cities Near You