Senior Living Advisor in Naples, FL
Naples, FL, is a popular city for seniors to retire due to the warm climate and proximity to the beach, but finding the right Naples senior community for you takes a lot of searching. Naples has a 90% lower crime rate than the average in Florida, making it safe to walk your dog by yourself or take your grandchildren to a local playground. It's clear why Naples is a favorite place to retire. To help expedite your search for a retirement facility, you can work with a Naples senior living advisor who's familiar with the character and services of each community.
Personalized Support With a Naples Senior Living Advisor
Naples senior living placement advisors can help you find the best housing for your specific needs. Working with local Naples advisors, they can use their specialized knowledge of Naples' unique senior living options to help you customize a plan within your budget that meets your lifestyle preferences and care needs.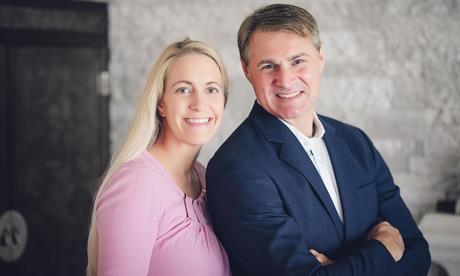 Marcus & Chrissy Moser | 239-451-3011
Serving S. Fort Myers, Naples, Marco Island, and Southwest Florida
Connect now
About Naples, FL
Cost of Living
The monthly cost of living ranges from between $5,577 to $14,904. When comparing the cost of retirement living in Naples, it varies, depending heavily on needs and lifestyle. This cost estimate is based on services needed, such as assisted living, home health care, or skilled nursing care, and whether you like to live in luxury or prefer a simpler lifestyle. Your Naples certified advisor for senior living can walk you through all the options before you.
Local Hospitals and Medical Care
The city of Naples has several excellent medical centers, which a Naples local senior living advisor will share with you, including:
Weather and Climate
A Naples advisor for senior living can tell you that Naples is located right on the Gulf of Mexico with warm winters with temperatures of 59° to 76°F during winter and summer temperatures ranging from 75° to 90°F. Naples has a rainy season between June and September when 65% of the yearly rain falls. During this time, Naples can get quite humid. After September, the rainfall starts to taper off. Naples also doesn't get many of the hurricanes that Florida's East Coast cities do.
Transportation
The best way to travel around Naples is by car, which your Naples senior living care advisor is sure to tell you. You can also use a taxi, Uber, or rent a car if you don't have your own car. There is a bus service, Collier Area Transit, but it isn't available throughout the entire city area. If you do use the bus, make sure you know when it stops running, so you don't get stranded.
FAQs About Senior Living Advisors in Naples, FL
No. While a Naples senior living care advisor is familiar with local Naples senior care centers, they aren't affiliated with them directly. Your advisor will help you decide which care center will best suit your needs.
Video calls have made it so much easier to connect with people who are far away. If you'd like to have a video call with your Naples senior living advisor, they will be sure to accommodate you.
Choosing a senior living community in Naples is exactly what your local Naples senior living advisor is trained to help you do. When you contact them, your Naples senior living advocate and advisor will help you sort through your choices to give you the best possible results from your search for a senior living community.