Assisted Living in
Houston, TX
Find Your Houston, TX Care Advisor
Find the Best Assisted Living Near Houston, TX
How do you know when it's time to consider assisted living in Houston? There comes a time when a parent or other loved one can no longer live alone. Whether your loved one lives nearby or across the country, living alone is not the best choice for many seniors.
Many assisted living facilities have planned activities — from playing cards to chair yoga. Here's a list of some of the activities that an assisted living facility may offer.
Book club
Painting classes
Quilting
Line or square dancing
Visiting choirs or drama groups
Karaoke or singalongs
Holiday parties
Bingo or other games
An afternoon of bowling
Field trips to museums
A trip to a park
Many churches in Metro Houston have senior groups so that your loved ones can maintain their spiritual life. Assisted living facilities strive to provide physical activities, mental stimulation, and reduce social isolation.
When you're looking for Houston, TX, assisted living options, you'll have many options. Some families select an assisted living facility near their home. Other families may select a facility located near their work. Other families may want their loved one's assisted living facility near one of Houston's top medical communities.
There are just over 400 assisted living facilities in the Metro Houston area — ranging in size from the very small (under 20 beds) to very large (over 200 beds).
Many families might believe that their loved one's only option is a nursing home. However, many family members don't need the skilled nursing care that nursing homes provide.
Assisted living facilities offer a transition from independent living for those who need a little extra help with daily tasks.
Finding Your Assisted Living Advisor in Houston, TX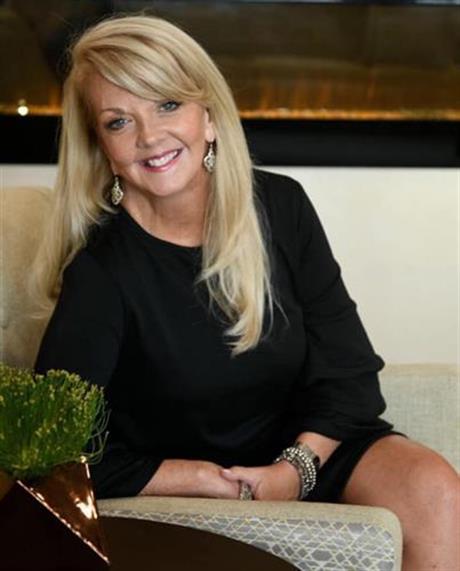 Alane Roberts | 832-478-2518
Serving Harris and Montgomery Counties, including Houston, Katy, Cypress, Tomball, Spring, and The Woodlands
Connect now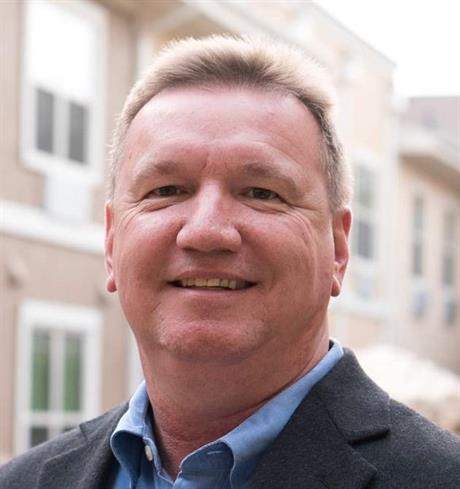 Robert Wolter | 281-691-6321
Serving Southwest Houston, Fort Bend County and western Brazoria County in Texas
Connect now
What is the Cost of Assisted Living in Houston, TX?
In Houston, assisted living costs an average of $3,863 a month, which is close to the state average. Other large cities like Dallas and Austin cost much more on average, at $4,350 and $5,190 a month, respectively. Costs vary widely across Texas, with the lowest averages occurring in Texarkana at $2,265 and El Paso at $2,250. In most areas around Houston, assisted living costs are within $500 of the state average.
Houston, TX, at a Glance
Everything in Texas is big — and that includes Houston. Located near Galveston Bay and the Gulf of Mexico, Houston is the most-populous city in Texas and the 4th largest in the U.S. It's also one of the largest cities geographically, some 655 square miles.
The oil and gas industry fuels the economy. Healthcare, biomedical, and aerospace play big roles in the Houston job market too.
The city has more green space than any other city, with four city parks being among the largest 50 city parks in the U.S. Not surprisingly, there are 198 golf courses within 50 miles of downtown Houston.
Houston residents enjoy dining out — with more than 10,000 restaurants. Diverse cuisines lure diners to eat out more than residents of any other U.S. city.
Houston is home to the Johnson Space Center — home of our astronauts and Mission Control. The Lyndon B. Johnson Space Center is a popular destination for visitors and residents.
Houston Weather and Climate
Houston, TX, is rainier than most U.S. cities and has hot, muggy summers. Winters are mild, and snow is rare. Summertime highs average about 93 in July and August, while January's average low is a comfortable 43–44 degrees.
Local Hospitals and Notable Medical Care
Houston, TX, shines when it comes to medical care. There are over 80 hospitals in Houston/Harris County and over 125 in Greater Houston. Houston is home to several world-class hospitals. According to U.S. News & World Report, the top five hospitals are:
Houston Methodist Hospital
Baylor St. Luke's Medical Center
Memorial Hermann-Texas Medical Center
Houston Methodist Sugar Land Hospital
Memorial Hermann Greater Heights Hospital
If your loved one is diagnosed with cancer, Houston is home to the University of Texas M.D. Anderson Cancer Center. Excellent heart care is available in Houston, too — both Houston Methodist Hospital and Texas Heart Institute at Baylor St. Luke's are respected heart centers.
Transportation
Houston is served by Metro Rail and Metro Bus service. Bus service usually stops at every other corner. Transportation to key locations is available through the Park and Ride program.
Freeways connect all of Metro Houston. Lyft and Uber's services provide on-demand service for medical and other transportation needs.
Arts, Culture, and Recreation
Houston has a major symphony, ballet, opera, and theater company. The Houston Museum District is just south of downtown. Recreational opportunities abound, including the Space Center Houston; The San Jacinto Monument and Museum of History, showcasing four centuries of Texas history; and the Heritage Society at Sam Houston Park that boasts 10 historic buildings built from 1823 to 1905.
Houston is home to Blue Bell Creamery. You can cool off on a hot summer day with a tour and enjoy a scoop of their famous ice cream.
How Do I Pay for Houston, TX Assisted Living?
Veteran's Benefits
Military veterans, their spouses, or surviving spouses may be eligible for financial aid to help pay for senior care and housing needs. In particular, the Aid and Attendance program helps cover the cost of daily assistance care — such as help with bathing, eating, dressing, taking medication, and other hygiene requirements. These benefits apply whether care is provided at home or in an assisted living community.
Long-Term Care Insurance
Long-term care (LTC) policies are a form of private insurance coverage that provides long-term care for adults age 65 or older or who have a chronic or disabling condition that needs constant supervision. Unlike regular health insurance, LTC policies generally cover all or part of assisted living facilities and in-home care.
Home Equity
Depending on your situation, the value (or equity) of your home can also provide funding for assisted living. For example, you can sell the property outright, rent it out, apply for a reverse mortgage, or use your home as collateral for an equity credit line.
Medicare
Neither Medicare A nor B offer coverage for long-term care at assisted living communities. However, in specific situations, Medicare A (hospital insurance) might temporarily pay for short-term care at a skilled nursing facility. This assistance is limited to costs incurred in the first 100 days after being released from hospitalization for an acute illness or injury.
Medicaid
Texas offers an array of services to support qualified individuals in their homes or in assisted living communities. While the program does help cover medical and care, participants are still responsible for paying room and board costs (as well as any applicable Medicaid co-payments or deductibles).
Take Our Senior Living Assessment Quiz Now
FAQ About Assisted Living in Houston, TX
All assisted living facilities in Texas provide personal care services, including help with eating, dressing, bathing, and additional individual care needs. Administration of medication is provided by a person licensed to dispense the medication.
Some assisted living facilities in Houston allow small pets, including cats, small dogs, and other small pets. There may be an extra charge or some restrictions.
Food is an important aspect in rating "quality of life." Almost all facilities offer seated dining, not buffet style. Some facilities offer seated dining for all three meals, while others provide self-serve for breakfast. If your loved one has diabetes, be sure to discuss the menus offered. Some facilities offer complimentary tray delivery if your loved one is sick, while others may add an extra fee for tray delivery.
Assisted Living in Cities Near You