Assisted Living in
Austin, TX
Find Your Austin, TX Care Advisor
Find the Best Assisted Living Near Austin, TX
Assisted living in Austin, TX, is a great choice for people considering their retirement housing options. Local assisted living facilities offer community living, personal care, and clinical care services to fit the needs of seniors. Active seniors can enjoy the amenities of the assisted living community where they live, while also taking part in Austin's wide range of local activities.
If you're considering assisted living housing options to help you care for your elderly loved one, the search may become confusing or overwhelming. There are so many options near Austin, so how do you know which one to pick? Our local Assisted Living Locators advisors are here to help! We pay attention to your family's needs and preferences and then use our expertise to guide you in the right direction.
Finding Your Assisted Living Advisor in Austin, TX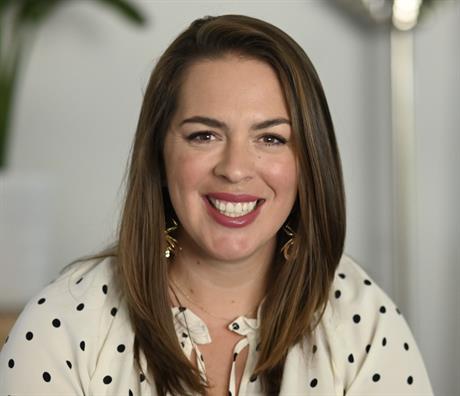 Meet Laura Langley | 512-575-3357
Serving Central Texas including Round Rock, Georgetown, Cedar Park, Leander, Marble Falls and North Austin
Connect now
What is the Cost of Assisted Living in Austin, TX?
In the Austin area, the average cost of assisted living is approximately $5,345 per month, according to Genworth.
Austin, TX, at a Glance
Austin, the capital of Texas, is a trendy city known for the University of Texas and a range of entertainment and outdoor activities. Austin is home to more than 950,000 people. In the coming decades, the Austin area is expected to be a hub for older adults.  The estimate is that more than 500,000 people aged 65 and older will live in Austin and the surrounding area. This means that this area will need to add resources for older adults to meet the demands of this growing population. This exciting city also provides assisted living options for seniors who could use extra support.
Austin Weather and Climate
Austin, TX's weather is a draw for seniors, as the area provides a warmer climate without the hassles of snow and ice. Nonetheless, air conditioning is important for cooling down from the heat. Austin falls within a humid subtropical climate that features mild winters and hot summers. Expect summer temperature averages of 90 degrees Fahrenheit during the day, with nighttime summer temperatures sometimes going down to the 50s. Throughout the year, the temperature tends to stay within the range of the 40s to the 90s.
Local Hospitals and Notable Medical Care
Having good hospitals nearby is an important factor in a senior's decision of where to live. As the capital city of Texas and home to a major university, Austin offers some of the top hospitals in the state. A few options include:
St. David's Medical Center
Baylor Scott & White Medical Center-Temple
UT Health Austin
Transportation
Your assisted living facility may offer transportation to shopping and to doctor's appointments. Otherwise, the city provides good public transportation through its Capital Metro system. You also have easy access to the Austin-Bergstrom International Airport, from which friends, family, and loved ones can come visit you easily. Further, the city has environmentally friendly options like bicycling and bike share and car share programs.
Arts, Culture, and Recreation
Austin is known for its culture and entertainment. Seniors who reside here can visit museums like the world-class Blanton. The city has many resident artists who share their talents. Austin is considered the "Live Music Capital of the World" as a place where you can enjoy many concerts and musical events. The city has entertainment districts filled with top-level restaurants and attractions, plus it includes water sports and other outdoor activities.
Sports fans in Austin can head to the University of Texas to see the Longhorns play football and other college sports. Otherwise, this is not a major sports area, although it does house minor-league teams, and the Major League Soccer team Austin FC is starting in the area.
How Do I Pay for Austin, TX Assisted Living?
Veteran's Benefits
If you are a veteran or the spouse of a veteran, look into whether your veteran's benefits can help. You may qualify under the Improved Pension Program. For those who qualify, Aid and Attendance offers monetary benefits to help with the costs of daily assistance, such as bathing, dressing, and taking medication.
Long-Term Care Insurance
If you have coverage under a long-term care insurance plan, this could help with the cost of assisted living. The coverage varies by the carrier and plan.
Home Equity
If you own a home, consider a home equity line of credit. This method may help you leverage your home investment to help cover the cost of assisted living.
Medicare
A Medicare plan may help with the costs of medical care while you live in assisted living. It does not cover the cost of the housing itself.
Medicaid
If you qualify for Medicaid, it may cover some of the services you receive in assisted living. Also, Texas has a STAR+PLUS Waiver program that provides Medicaid payments to help cover the cost of assisted living facilities. Qualification includes having Medicaid eligibility and showing you meet the level of care for a nursing home.
Take Our Senior Living Assessment Quiz Now
FAQ About Assisted Living in Austin, TX
Austin, Texas, has many top-rated assisted living facilities. Some of the top ones are Brookdale in both Gaines Ranch and Northwest Hills, Elmcroft, and Belmont Village West.
This city has a long list of assisted living facilities to choose from. There are 35 of this type of facility in the Austin area, while there are more near the city.
Yes, there are local advisors you can talk to about assisted living facilities in Austin, Texas. We have local Senior Advisors in North Austin and South Austin to provide specific advice for the part of the city you are considering.
Assisted Living in Cities Near You