Assisted Living in
North Austin, TX
Find Your North Austin, TX Care Advisor
Find the Best Assisted Living Near North Austin, TX
For those researching assisted living opportunities for a loved one in North Austin, TX, there is a wide range of options available. Assisted living facilities in this area provide critical support for seniors who need assistance with daily tasks but are looking for a community where they can flourish. This guide will help you understand the costs involved in assisted living in North Austin and explore various financial assistance options. It also offers insights into what you can expect from assisted living services and how a local senior care advisor can assist you in finding the ideal community for your aging loved one.
If you're new to the North Austin area, finding the right assisted living community can be daunting. Fortunately, local senior care advisors are here to offer their expertise in identifying a community that meets your loved one's unique needs and preferences.
Finding Your Assisted Living Advisor in North Austin, TX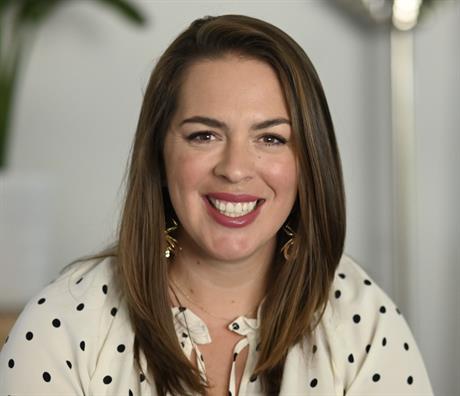 Meet Laura Langley | 512-575-3357
Serving Central Texas including Round Rock, Georgetown, Cedar Park, Leander, Marble Falls and North Austin
Connect now
What is the Cost of Assisted Living in North Austin, TX?
The average monthly cost of assisted living in North Austin, TX is $5,345. However, this can vary based on the level of care needed and services provided by each facility. Local senior care advisors can assist you in evaluating your budget and identifying a community that meets your financial requirements.
To understand your or your loved one's financial feasibility, it's crucial to draft a detailed monthly budget. This should include costs like rent or mortgage, utilities, transportation, discretionary spending, and groceries. Many assisted living communities in North Austin, Texas offer all-inclusive fees that cover room, board, and most utilities.
Residents of North Austin assisted living communities can expect personalized help with activities of daily living (ADLs), such as:
Grooming and hygiene
Dressing
Mobility and transfers
Personal care, like grooming, shaving, or nail care
Housekeeping and meal preparation
Medication management
Trained professionals staff these communities 24/7, ensuring that residents' needs are always met. The level of care can be adjusted easily if your loved one's needs change over time.
Discussing the transition to an assisted living community with a senior loved one can be emotionally charged. If you're unsure how to approach this conversation, a local senior care advisor can offer expert guidance in weighing your options and finding the most suitable facility for your loved one's needs and financial situation.
More About North Austin, TX
North Austin serves as a dynamic blend of suburban comforts and urban excitement. The area is bursting with life, from its bustling shopping centers like The Domain to local farmers' markets that offer a taste of the region's freshest produce. With a rich tapestry of dining experiences that range from food trucks to fine dining, North Austin truly has something for everyone. Cultural events, like live music shows and art exhibits, frequently take place, giving seniors a chance to be part of a vibrant community.
Weather
The area features a humid subtropical climate characterized by hot summers and mild winters. It enjoys an average of 230 sunny days per year, offering plenty of opportunities for seniors to partake in outdoor activities. Whether it's a leisurely stroll in Walnut Creek Metropolitan Park or enjoying a sunset over Lake Travis, the climate allows for year-round outdoor enjoyment.
Healthcare
When it comes to healthcare, North Austin doesn't disappoint. The area is home to some of Texas's top healthcare facilities. St. David's North Austin Medical Center stands as a leading hospital offering a range of specialized services from cardiac care to neurosurgery. Numerous other specialized clinics and healthcare providers are scattered throughout North Austin, ensuring that no matter your medical need, quality care is never far away.
Transportation
North Austin boasts a well-designed public transportation network, making it easier for seniors to navigate the city. With options like buses operated by Capital Metro and the MetroRail system, getting from point A to point B has never been more convenient. For seniors who qualify, there are also reduced fare options and specialized transportation services designed to aid those with mobility challenges.
Recreational and Social Activities
The social scene in North Austin is as diverse as its population. Various community centers and recreational facilities offer activities specifically tailored for seniors, from fitness classes to book clubs and crafting sessions. Several parks and green spaces like Balcones District Park provide natural settings for picnics, bird-watching, or simply enjoying a breath of fresh air.
How Do I Pay for Akron, OH Assisted Living?
Families may be eligible for one or more benefits to help pay for their assisted living community fees. A local senior care advocate can help your family evaluate your loved one's eligibility for one of these programs:
Veteran's Benefits
Veterans and their surviving spouses might be eligible for benefits that can help offset memory care costs. The Aid & Attendance benefit is one such program that can be applied towards residential long-term care.
Long-Term Care Insurance
Some seniors are enrolled in a long-term care insurance program, which may pay for some or all of assisted living facility costs. If your senior has long-term care coverage, call their insurance agent to get the details of the plan's coverage and how you can use it to cover the cost of an assisted living community.
Home Equity
North Austin, TX homeowners may use their home equity to pay for senior care. A local North Austin memory care advocate can help you navigate through this process.
Medicare
Traditional Medicare typically does not cover the costs of residing in assisted living communities. However, there are certain Supplemental Medicare programs, often referred to as "Medigap" plans, that might offer additional coverage for some services related to assisted living.
If you have a loved one in Texas who is considering assisted living and has Medicare, it's a good idea to discuss their coverage options. They should contact their Medicare provider or insurance agent to learn about any available supplemental plans that may help cover some of the costs associated with assisted living. These plans can vary, so it's important to review the details of the specific coverage provided by the plan in question.
Medicaid
Medicaid does not directly cover the cost of assisted living in North Austin, TX. However, there are a few ways that people with Medicaid can use their benefits to help pay for assisted living.
One option is to participate in the Texas Medicaid Spend Down program. This program allows people with incomes that exceed the Medicaid income limit to qualify for Medicaid by paying for their own medical expenses until they meet the income limit. This can be a good option for people who have unexpected medical expenses or who have a chronic condition that requires ongoing medical care.
Another option is to apply for a Medicaid waiver program. Medicaid waiver programs allow states to provide Medicaid coverage to people who would not otherwise be eligible, such as people with disabilities or people who need long-term care services. There are a number of Medicaid waiver programs available in Texas, and some of these programs may cover the cost of assisted living.
To learn more about your eligibility for Medicaid and Medicaid waiver programs, you can contact the Texas Health and Human Services Commission at 1-800-252-8263.
Take Our Senior Living Assessment Quiz Now
FAQ About Assisted Living in North Austin, TX
Yes, many communities offer virtual tours. Your senior care advisor can assist you in setting these up.
Generally, yes. Specific policies vary among different communities, so consult your senior care advisor for details.
Assisted living communities offer help with ADLs and promote independence. Nursing homes provide a higher level of medical care along with assistance for ADLs.
Assisted Living in Cities Near You