Assisted Living in
Santa Barbara, CA
Find Your Santa Barbara, CA Care Advisor
Find the Best Assisted Living Near Santa Barbara, CA
With assisted living in Santa Barbara, CA, your loved one will enjoy a high level of independence while still getting the help they need with activities of daily living (ADLs).
However, deciding what assisted living property in Santa Barbara is right for your loved one can be a challenge. Fortunately, there are Assisted Living Locators® Care Advisors in Santa Barbara who can help your family navigate the entire process.
In this guide, we will help you understand what to expect. We'll explore assisted living costs in Santa Barbara, CA, examine various payment options, and take a look at senior life in Santa Barbara.
Finding Your Assisted Living Advisor in Santa Barbara, CA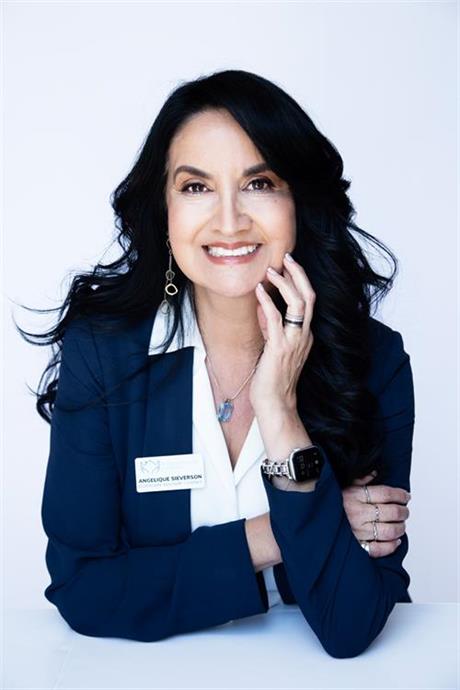 Angelique Sieverson | 805-277-3005
Serving Thousand Oaks, Westlake Village, Simi Valley, Moorpark, and Camarillo CA
Connect now
What is the Cost of Assisted Living in Santa Barbara, CA?
The monthly median cost of an assisted living facility in Santa Barbara, CA is $5,300 per month. However, the actual cost will change depending on factors such as location, community amenities, and the level of assistance your loved one requires with activities of daily living (ADLs). For example:
Personal hygiene and bathing (shaving, hair care, applying makeup, dental hygiene, dressing, etc.)
Incontinence care
Managing medications
Ambulation and transfer assistance at home
Transportation to appointments around town
Dining assistance and preparation of meals
Creating a monthly budget will help give you an idea of what your loved one will be able to pay for an assisted living facility in Santa Barbara, CA.
Begin by adding up your loved one's rent/mortgage, home maintenance costs, utilities, transportation, grocery expenses, and nonessential spending. It is important to also include the cost of caretaker services for any ADLs that your loved ones cannot perform by themselves.
Using this information, a local senior care advisor can help you develop a strategy to pay for assisted living in Santa Barbara, CA.
Something to keep in mind is that many of these household, care, and lifestyle expenses will be covered in the assisted living community's monthly fee. Rather than tracking several providers, you pay one bill. This simplifies financial management for your loved one.
What Should Every Senior Know About Living in Santa Barbara, CA?
Seniors enjoy mild temperatures and an abundance of social and recreational activities in Santa Barbara, CA. It is a popular retirement destination and nearly 20 percent of the population is 65 or older.
Santa Barbara Weather and Climate
Santa Barbara has a beautiful Mediterranean climate and temperatures typically range from 73° F in the summer to lows around 43° F during winter. The area enjoys an average of 283 sunny days per year. Mild temperatures make it easy for seniors to stay active and enjoy the outdoors all year.
Local Hospitals and Notable Medical Care
Santa Barbara, CA boasts several state-of-the-art medical facilities, including:
Transportation
Santa Barbara, CA has several affordable options for senior residents who want to get around without driving. For instance, Santa Barbara Metropolitan Transit District provides a local bus service that offers a senior discount for riders over the age of 62. Amtrak has a station in Santa Barbara, allowing residents to easily travel up and down the California coast. There are also several for-profit and nonprofit groups in the area that offer senior transportation services.
Arts, Culture, and Recreation
Seniors can enjoy free lectures, performances, and film screenings hosted by the University of California Santa Barbara. The city also boasts a beautiful historic downtown and a vibrant performing arts scene with multiple theaters, concerts, and festivals. The Santa Barbara Parks and Recreation Department offers numerous fitness, recreation, and volunteer opportunities for seniors.
How Do I Pay for Santa Barbara, CA Assisted Living?
A senior care advisor can help you and your family determine how to pay your loved one's assisted living fees. It is very common for families to pay at least some cost out of pocket. However, other ways to help cover the cost of an assisted living community in Santa Barbara, CA include:
Veteran's Benefits
If your loved one is a veteran (or spouse/surviving spouse) of the United States Armed Forces, they might be able to use their veteran's benefits to cover the cost of an assisted living community in Santa Barbara, CA. For example, the Aid and Attendance program will help pay for custodial care services for veterans (and their spouses). Talk with the staff at a nearby Veterans Affairs office to learn more about the benefits available for senior care needs.
Long-Term Care Insurance
Long-term care (LTC) insurance is a policy designed to cover long-term care needs, services, and support arising from a chronic illness. Generally, long-term care policies will pay for ADL custodial care provided in an assisted living community—but not always. If your loved one has an LTC insurance plan, contact their insurer to learn what is covered and how they can use insurance benefits to pay for assisted living in Santa Barbara, CA.
Home Equity
Home equity can be a good option for seniors who own property and have strong credit ratings to pay for Santa Barbara assisted living. For example, your loved one can sell or rent a house, use the property as collateral for a home equity loan, or obtain a reverse mortgage.
Medicare
You may be able to use Medicare to cover certain in-home healthcare services—if you meet eligibility criteria and your doctor believes it is medically necessary to treat your condition. However, coverage generally only applies to skilled health services performed by a licensed nurse. Most services provided in Santa Barbara assisted living facilities are classified as custodial care and are therefore usually not covered by Medicare.
Medicaid
Medi-Cal generally does not pay for assisted living except through a program called the Assisted Living Waiver (ALW). However, this program currently does not cover assisted living properties in Santa Barbara, CA. Still, if your loved one is eligible for Medicaid, they may be able to use their benefits to help defray other medical expenses. Make sure to talk with a local senior care expert to determine what might be covered.
Take Our Senior Living Assessment Quiz Now
FAQ About Assisted Living in Santa Barbara, CA
Assisted living facilities in Santa Barbara, CA offer custodial services for seniors who need assistance with ADLs but are otherwise able to live independently. A nursing home provides skilled medical care for individuals recovering from surgery or who live with serious chronic medical conditions.
Yes, a local senior living advisor will be able to set up virtual tours of prospective assisted living communities in the Santa Barbara area.
Some assisted living properties allow pets and others do not. If pets are allowed, there may be extra fees or size/breed restrictions. A senior care advisor can help you determine which assisted living community in Santa Barbara will suit you and your companion's needs.
Assisted Living in Cities Near You