Assisted Living in
San Diego, CA
Find Your San Diego, CA Care Advisor
Find the Best Assisted Living Near San Diego, CA
According to Genworth's latest Cost of Care Survey, the current monthly median price for assisted living in San Diego, California, and surrounding areas is $4,525. San Diego assisted living offers seniors the perfect opportunity to enjoy the city's many benefits, ranging from its glorious weather to access to some of the Pacific Coast of California's top hospitals and other amenities. In addition, San Diego's growing number of assisted living facilities represents a fantastic option for older family members requiring routine help with day-to-day activities.
Many of today's seniors and their families turn to assisted living over other options for a variety of reasons. Often chief among these is a desire to remain as independent as possible for as long as they can. San Diego assisted living facilities offer precisely this, but with the necessary support with daily living and basic care that most of us require as we age.
San Diego's top assisted living facilities provide all of this and more in attractive apartment-like settings. Yet, unlike a true apartment, help is always nearby, including access to regular meal services, assistance with so-called activities of daily living, and a host of other perks.
Activities of daily living, or ADLs, include personal hygiene matters like bathing, showering, grooming, nail care, and oral care, plus physically dressing, undressing, and being able to make appropriate clothing decisions. Further ADLs concern eating and the ability to feed oneself, plus maintaining continence and what's known as transferring or mobility, that is, being able to get in and out of bed, stand from a sitting position, and walk independently from one place to another.
Exploring assisted living in any city can be highly complex. Use an advisor to help you through this difficult process.
Talking to a local advisor in San Diego is a great way to learn more about assisted living in the city. Be sure to ask about city-specific senior living trends, available assisted living options, and the cost of care, as well as any financial assistance and other resources that may be available nearby.
Finding Your Assisted Living Advisor in San Diego, CA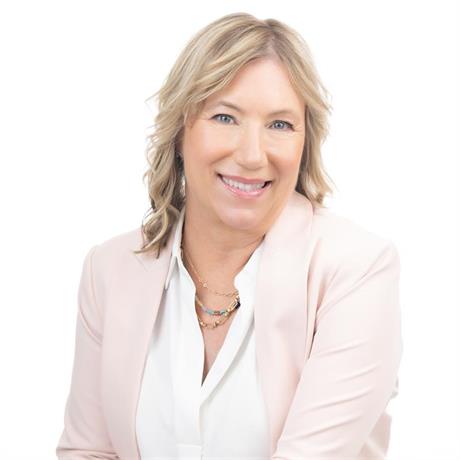 Serving North County San Diego including Encinitas, Carlsbad, Oceanside, Vista, Rancho Santa Fe, Del Mar, and surrounding areas.
Connect now
What is the Cost of Assisted Living in San Diego, CA?
Assisted living in San Diego almost always costs less than nursing homes and memory care communities. San Diego assisted living may also prove to be less costly than in-home care, particularly for the longer term. As a rule, the cost of assisted living in San Diego and nearby can range from under $2,500 per month to upwards of $10,000 for the same period.
The cost of assisted living in San Diego is comparable to other large cities in California, including Fresno, San Jose, and Sacramento. Life in much of coastal California is pricier than in other parts of the country. However, the excellent standard of living on offer in San Diego, in particular, outweighs this higher cost for lots of people.
San Diego, CA, at a Glance
San Diego is California's second-largest city. One of over a dozen incorporated cities in San Diego County, it's known for its charming local neighborhoods, pristine beaches, and much more. Almost 1.5 million people now call San Diego home, charmed by the excellent quality of life on offer.
San Diego Weather and Climate
The benefits of life in San Diego are myriad, making the city a leading destination in California and the wider U.S. for assisted living. Toward the top of the list of benefits for many locals is the city's idyllic climate. Much of California's Pacific Coast enjoys sunshine all year-round, and San Diego is no exception.
Even in winter, the city's weather is mild enough to enjoy every day. Accordingly, the reliable and always-pleasant weather continues to attract seniors from across the country looking for a snow-free retirement.
Local Hospitals and Notable Medical Care
San Diego is home to a number of top-ranked hospitals and healthcare facilities. Among San Diego's leading healthcare facilities and hospitals are UC San Diego Health and nearby Scripps Memorial Hospital. In total, there are currently over 30 local medical facilities in the city alone, with many more in the surrounding areas and across San Diego County.
Within San Diego, healthcare costs are lower than the national average. With that, excellent medical care and below-average associated costs are two further draws to living in the city.
Transportation
If you are planning transportation to and around San Diego and its surrounding areas, you are in luck. San Diego is easy to get to by bus, freeway and train. San Diego transportation includes a trolley system, which makes it one of the easier cities to get around using public transportation in the Southern California area. You can also take the train up the coast to reach beach towns. You might even want to take the train to travel between Orange County and Los Angeles. That said, Southern Californians rely on their cars for freedom, and some of San Diego's best services are spread out.
Arts, Culture, and Recreation
Those searching for culture need look no further than San Diego. The city is home to an abundance of cultural attractions such as La Jolla Playhouse and The Old Globe, and San Diego's close ties to the U.S. military also add to its cultural landscape. This link can be a particular draw for veterans and others looking for assisted living options in a city with strong military connections.
The city's various downtown neighborhoods further provide access to a range of amazing restaurants, galleries, music venues, and more. Other attractions include the world-famous San Diego Zoo and nearby Legoland California — great for visiting grandkids.
Recreation-wise, many of San Diego's assisted living facilities provide excellent access to the city's beautiful natural harbor, beaches, and local parks. Balboa Park, for example, is the country's largest urban cultural park, home to numerous museums, art galleries, and stunning gardens.
A wealth of other recreational opportunities also exists in the city, from sailing and golfing to chances to fish, hike, and observe wildlife. Wider San Diego County is also famed for its award-winning vineyards and an abundance of beautiful coastal towns and resorts.
How Do I Pay for San Diego, CA Assisted Living?
When a loved one moves into a San Diego assisted living community, it can leave other family members wondering how they can pay for it. There are several ways to help finance the costs associated with senior assisted living. Below are some of the most common ways to help pay for assisted living fees.
Veteran's Benefits
Veterans have many benefits and resources available to help them when moving into assisted living communities. When receiving long-term care in an assisted living facility, assistance is available for veterans. Financial aid is available through the veteran's pension plan, and if qualified, additional assistance is provided through the Aid and Attendance and the Aid and Assistance programs.
Long-Term Care Insurance
When planning ahead, consider purchasing long-term care insurance to provide coverage for the cost of assisted living. These insurance policies cover items that standard health care insurance does not cover. Long-term care insurance policies must be purchased before moving into a San Diego assisted living community.
Home Equity
Home equity lines of credit help fund assisted living expenses at a lower interest rate than standard credit cards or loans. This financing option allows you to borrow money against the equity in your home and pay it back over time. Additionally, suppose your loved one has a home. In that case, you can apply for a home equity line of credit on their home or consider the option to sell their home after they move into an assisted living community.
Medicare
Medicare A or B does not cover assisted living expenses, including the apartment, custodial care, or activities of daily living. Medicare does cover any Medicare-covered health services provided, as it would if the resident received care at a health care facility.
Medicaid
Medicaid (called MediCal in California) is not typically accepted to pay for the costs of assisted living. However, some San Diego assisted living communities may accept Medicaid but limit the number of residents they take with Medicaid.
Take Our Senior Living Assessment Quiz Now
FAQ About Assisted Living in San Diego, CA
Assisted living facility costs in San Diego are not covered by the federal Medicare program. However, Medicaid may pay for assisted living on an individual basis, having considered a combination of health, financial, and other factors. An expert advisor in San Diego will be able to help you understand the local landscape as it relates to Medicare, Medicaid, further financial assistance, and other senior resources in the city.
The U.S. Department of Veterans Affairs San Diego Regional Office administers a variety of services in the city, including compensation, education, insurance, and loan guaranty.
The local Veterans Affairs department in San Diego also offers outreach to veterans, counseling about eligibility for veterans benefits and how to apply, and information surrounding Veterans Affairs medical care and memorial benefits.
According to Pet Friendly Senior Living, in 2021, there are over 7,300 pet-friendly assisted living facilities in California. With that, California residents can take advantage of many assisted living facilities in the state that allow pets, such as cats, dogs, and other small animals. With pet ownership on the rise among seniors, a growing number of assisted living facilities in and around San Diego specifically are rapidly adjusting to the trend by becoming pet-friendly.
Assisted Living in Cities Near You