Senior Living Advisor in Milwaukee, WI
Milwaukee, WI, is a city that embraces its roots. When you come to Milwaukee, you'll see revitalized architecture downtown and enjoy the many popular summer festivals that celebrate the many cultures that make the city better today. The city is on the rise, and there are many senior living communities in the area to choose from. Luckily, Milwaukee senior living placement advisors are ready to help you find the perfect senior living situation today.
Personalized Support With a Milwaukee Senior Living Advisor
The certified advisors for senior living in Milwaukee will work with you to locate the ideal senior living community for your lifestyle and budget. These advisors live in the community and know all of the communities to choose from — from a small residential care home, to a large, luxurious assisted living community, and everything in between.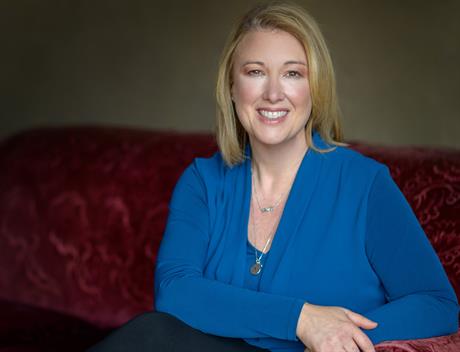 Serving the greater Milwaukee area including Franklin, Greenfield, Kenosha, Mount Pleasant, Pleasant Prairie, Oak Creek, Racine, and Wauwatosa
Connect now
About Milwaukee, WI
Cost of Living
The median cost for Milwaukee senior living ranges between $5,324 and $12,045, depending on several factors. For instance, are you interested in a luxurious senior living facility, and will you need skilled nursing care? Also, do you need assisted living or want a private room? Your Milwaukee senior living housing advisor will work with you to locate the perfect living arrangement for your budget.
Local Hospitals and Medical Care
Milwaukee senior care advisors note that the city has several excellent medical facilities to address your healthcare needs:
Milwaukee Regional Medical Center — MRMC is the only academic medical center in the area and features a Level I Adult Trauma Center and a Level I Pediatric Trauma Center.
Aurora St. Luke's Medical Center — Ranked by U.S. News & World Report as one of the best 26 hospitals in the United States for treating cardiac and stroke patients.
Aurora Sinai Medical Center — Located in downtown Milwaukee, this highly ranked facility offers excellent senior services, women's healthcare, and cancer services.
Weather and Climate
In Milwaukee, you will find summers are warm and humid, with cold, snowy weather in the winter. Over the year, the temperature can vary between 18 degrees F to 81 degrees F. It's unusual for the temperature to ever go below 0 or above 90 degrees F. Most residents and tourists say the best weather of the year in Milwaukee is from late June to late September.
Transportation
There are many ways to get around Milwaukee without a personal vehicle. For instance, when you partner with a Milwaukee senior care advisor, they will often drive you around the city to view your senior living options. Also, the Milwaukee County Transit System (MCTS) offers many bus routes to get where you need to go in Milwaukee. There also are unique shuttles to lakefront events in the summertime. Plus, the Hop streetcar connects some of the city's most popular attractions and neighborhoods as it loops through downtown.
FAQs About Senior Living Advisors in Milwaukee, WI
It doesn't cost you anything. Senior living advisors are experts on the senior living options in Milwaukee. They will connect with you at no cost and develop a customized living plan based on your needs. The advisors will also tour senior living communities with you and guide you every step of the way.
Milwaukee senior living communities come at many price points, from basic accommodations to luxury communities. Your senior care advisor will work with you to find the best living options for you with your budget in mind. When making your budget for senior living, remember to include income from Social Security, pensions, life insurance, Medicaid and Medicare, local government programs, and more.
Assisted Living Locators' senior care advisors are trained and certified to offer you the best senior living options in Milwaukee. Many also become Certified Senior Advisors. This national accreditation program gives your advisor extensive senior living knowledge about Milwaukee and beyond.
Senior Living Advisors in Cities Near You