Assisted Living in
Charlotte, NC
Find Your Charlotte, NC Care Advisor
Find the Best Assisted Living Near Charlotte, NC
If you or a loved one are looking for supportive senior care in a compassionate environment, assisted living in Charlotte, NC may be the solution for you. Assisted living communities allow seniors to enjoy an independent, hassle-free lifestyle where they can receive the individualized care they need. These assisted living facilities can help prevent social isolation, provide peace of mind for family members, and offer a wide range of services, including:
Help with Activities of Daily Living (ADLs)
Assistance with medications
Delicious meals
Spacious apartment units
Fun social activities
Convenient transportation
Fitness center and wellness programs
Housekeeping and laundry maintenance
Searching for the perfect assisted living facility near you can be stressful and time-consuming, but it doesn't have to be! Teaming up with a local advisor in Charlotte can help you find the best place for you and your needs and save time and effort during the process.
Are you ready to find the best assisted living community for you, your parent, or another loved one? Contact Assisted Living Locators of Charlotte today.
Finding Your Assisted Living Advisor in Charlotte, NC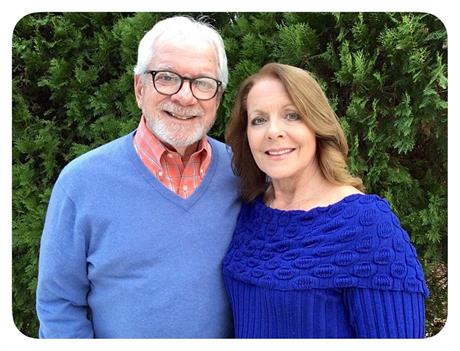 Laura & Ken O'Dea | 980-236-7084
Serving Metro Charlotte, Pineville, Matthews, Mecklenburg and Union County
Connect now
What is the Cost of Assisted Living in Charlotte, NC?
Genworth.com states that assisted living in Charlotte, NC costs approximately $4,400 each month. It's critical to determine your budget and calculate the cost of care before deciding on senior housing. Your living expenses can depend on a variety of factors, such as the size of the property, its specific location, the type of living spaces and amenities you're seeking, and your specific care needs. You'll discover that Charlotte's assisted living is much more cost-effective than facilities in other larger cities within the state, including Raleigh and Rolesville.
Charlotte, NC, at a Glance
Charlotte is widely known as the "Queen City" and is located in Mecklenburg County. It's the largest city in North Carolina, spanning more than 309 miles. It has a metropolitan population of nearly 2.4 million people with a median age of 34. The city's Reed Gold Mine was also the location of the first U.S. gold rush in 1799, which may explain why it's so heavily populated today (and growing!).
Charlotte Weather and Climate
Charlotte features a humid subtropical climate with the hottest summer temperatures around 90 degrees and the lowest winter temperatures near 30. You can expect an average of 43 inches per year and 2 inches of snow, as well as approximately 218 sunny days.
Local Hospitals and Notable Medical Care
Charlotte has a variety of hospitals and health care clinics available to its residents. A few of the area's medical institutions include:
Transportation
The Charlotte Area Transit System (CATS) transports people over 70 routes using buses (the Sprinter bus and Route 591) and the LYNX Blue Line light rail services. You can also get around by hailing a taxi, ordering an Uber or Lyft, or simply walking to your destination. Charlotte B-Cycle also has several bike rental stations around the city, costing $5 per 30-minute ride. Charlotte is known for some of the heaviest traffic in the Southeast, so be mindful of rush hour times.
Arts, Culture, and Recreation
Charlotte is a hustling and bustling city filled with fun things to do and places to explore for adventurous singles or settled families. It's the third fastest-growing city and is recognized as the second-most religious city in America. Its most popular attractions include the Billy Graham Library, the NarroWay Theater, NASCAR Hall of Fame, Camp North End, the Carowinds water park, and much more. The city is also a major commerce center and the United States' second-largest banking center, home to Bank of America headquarters and Wells Fargo.
How Do I Pay for Charlotte, NC Assisted Living?
Paying to live in an assisted living facility doesn't have to be difficult or stressful. Fortunately, there are plenty of options for those interested in moving into one of these communities. These include:
Veteran's Benefits
If you or your family member has served in the military, you may be eligible for financial aid to help cover the cost of assisted living. The Improved Pension Program offers veterans and their spouses the chance to receive daily assistance as needed through Aid and Attendance, a Veterans Affairs (VA) benefit that offers help with eating, dressing, bathing, managing medications, etc., to ease the financial burden of senior care off of valued seniors who have served.
Long-Term Care Insurance
Data from a 2020 study by the Administration for Community Living predicted that almost 70% of 65-year-olds will require long-term care services. If you're a senior living with a chronic condition, disability, or disorder, you can significantly benefit from long-term care insurance. This type of insurance helps seniors pay for living expenses and care needs typically not paid by health insurance, Medicaid, or Medicare programs.
Home Equity
Seniors who need help paying for care can also opt to take advantage of their home equity to cover assisted living expenses. A few options include applying for a home equity loan, renting your current home out, or even selling your home to turn a profit that you can use to pay for assisted living. People with fewer payment options usually find this is the best route to take.
Medicare
Generally, Medicare Part A and B do not cover assisted living costs, as most assisted living facilities offer only custodial services. However, Medicare Part A (also known as hospital insurance) can sometimes pay for skilled nursing services if you're recovering from surgery, severe illness, or you require wound treatment.
Medicaid
Typically, Medicaid does not pay for assisted living. However, lower-income senior citizens with few assets can receive financial assistance through Medicaid in certain circumstances through benefits such as Special Assistance (SA) and Special Assistance In-Home (SA/IH).
Take Our Senior Living Assessment Quiz Now
FAQ About Assisted Living in Charlotte, NC
Assisted living is designated for more independent seniors who may only require assistance with daily tasks, while nursing homes are for those who need more advanced, around-the-clock care.
Yes. Many Charlotte assisted living facilities offer virtual tours that you can request online or by phone. Some even have the tours readily available on their website.
Whether you can bring your pet when you move in depends on the specific property's rules. Some places have a strict no pets rule, while others may only restrict certain breeds. Others may be completely fine with you having your furry friend with you. However, it's always best to check your selected assisted living community's pet policy before settling on living there.
Assisted Living in Cities Near You