Assisted Living in
Greensboro, NC
Find Your Greensboro, NC Care Advisor
Find the Best Assisted Living Near Greensboro, NC
Locating an assisted living facility for your loved ones is a challenging decision for many to make. However, finding one in Greensboro, North Carolina, provides residents with many activities, both at their assisted living facility and in the surrounding community. Seniors enjoy the many parks, museums, and things to do in Greensboro, and when they want to stay home, they enjoy the social activities planned in their assisted living community. There are so many amenities and resources available, it is easy to understand why many seniors retire and move to the Greensboro area.
We understand moving a loved one into a Greensboro assisted living community can be a challenging task. Our senior living experts are dedicated to helping you learn more about the process, finding an assisted living facility, and helping you understand and learn how to pay for your loved one's care. When needing help with your loved one's assisted living needs, reach out to a senior living expert who can help you with your search. Our goal is to help you make an informed decision and make the process of moving a loved one into an assisted living community as easy as possible.
Finding Your Assisted Living Advisor in Greensboro, NC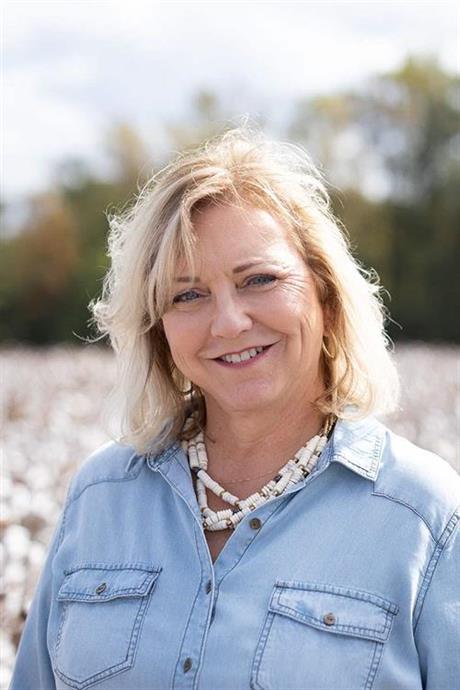 Allison Schneider-Gulledge | 919-241-3414
Serving Western Wake, Durham, Orange, and Chatham Counties in North Carolina
Connect now
What is the Cost of Assisted Living in Greensboro, NC?
The average cost for assisted living in Greensboro, North Carolina, is $4,500 per month. The monthly assisted living cost is based on many factors, including assistance with activities of daily living (ADLs), such as help with eating, bathing, getting dressed, taking medications, going to the bathroom, and walking. In addition, services such as housekeeping, transportation, around-the-clock assistance, resident activities, and prepared meals are often included in the monthly assisted living costs.
Greensboro, NC, at a Glance
Greensboro is the county seat of Guilford County and the third most populated city in North Carolina. The area is full of beautiful parks, restaurants, museums, and stores for seniors to enjoy. When wanting to get out and explore, residents in Greensboro assisted living facilities can enjoy the many things available in the town.
Greensboro Weather and Climate
The climate in Greensboro is very humid and subtropical, with four distinct seasons. Though winters are short, temperatures average 40 degrees, with a few nights below freezing. Summer days can be hot, but the average temperature in the summer is 80. Greensboro does experience considerable amounts of snow in the winter and strong thunderstorms in the summer. Ultimately, the weather in Greensboro is calm most of the year, with some extreme weather conditions occurring seasonally.
Local Hospitals and Notable Medical Care
When moving your loved one into a Greensboro assisted living community, you want to ensure they have access to medical care. Greensboro is home to many local hospitals providing continued and emergency care for seniors living in assisted living facilities in the area. Local hospitals include Kindred Hospital Greensboro, Wesley Long Hospital, Cone Hospital, and Select Specialty Hospital.
Transportation
Residents can enjoy the transportation options available through their Greensboro assisted living community; however, not all facilities offer transportation services to all areas of the town. When needing additional transportation assistance, seniors can look into riding the Greensboro Transportation Agency, Greensboro's public transportation system. In addition, helping Hands Transportation and Mobility provide rides to seniors needing help getting around town and to their medical appointments.
Arts, Culture, and Recreation
The Greensboro History Museum is in downtown Greensboro in the building that was once the First Presbyterian Church and showcases information and artifacts from the area's history. The Greensboro Science Center is one of the most visited locations in town, featuring many displays and exhibits about all different kinds of animals. Seniors looking for a quiet place to take a walk will enjoy exploring the Tanger Family Bicentennial Garden, a beautifully landscaped park with sculptures and lots of flora.
How Do I Pay for Greensboro, NC Assisted Living?
When it is time to move a loved one into a Greensboro assisted living facility, you are left to determine how to pay for their residence and care. Educating yourself on the different financial options available for you and your family can help ease your worries about paying for assisted living services.
Veteran's Benefits
If your loved one served in the military and has service-related injuries or disabilities, they may qualify for benefits to use toward their Greensboro assisted living costs. Other veteran programs available to help fund assisted living expenses include Aid and Attendance benefits and the Aid and Assistance Program.
Long-Term Care Insurance
Those who planned ahead by purchasing a long-term care insurance policy can collect on their benefits to pay for their Greensboro assisted living costs. These insurance policies must be purchased before long-term care is needed; otherwise, it is too late to buy a policy and receive the benefits.
Home Equity
If your loved one has a home before they move into an assisted living community, you may be able to pull and borrow money from the equity in their home. Then, you can either sell the home and use the equity received to pay for Greensboro assisted living expenses or keep the house and get a home equity line of credit. The home equity line of credit allows you to borrow money at a low interest rate to pay for assisted living costs and pay back over a specific period.
Medicare
Medicare does not cover the total cost of assisted living communities or other long-term care. However, Medicare does cover Medicare-approved health services residents receive, similar to seniors' coverage when going to other health care facilities for treatment.
Medicaid
Medicaid is not typically accepted to help pay for assisted living costs. However, some exceptions may include a facility that allows a certain number of Medicaid residents or only takes it for a specific timeframe.
Take Our Senior Living Assessment Quiz Now
FAQ About Assisted Living in Greensboro, NC
Greensboro assisted living facilities provide residents with their own apartments, providing them a sense of living an independent lifestyle while having a caregiving staff ready to help them when needed. Caregivers are licensed and trained to help with ADLs, including bathing, dressing, grooming, medication management, going to the bathroom, and walking. Additionally, assisted living residents benefit from many services, including meals, laundry, housekeeping, transportation, and a busy activity schedule.
Definitely! Your apartment is your home and most Greensboro assisted living communities encourage residents to decorate and make it their space. Some assisted living facilities also allow residents to paint their apartments.
Everyone's situation and need for assisted living vary. Typically, there are three critical things to consider when moving a loved one into a Greensboro assisted living community — care needs, budget, and location. When comparing assisted living facilities, it is essential to look at the planned social activities, amenities, meal preparation, community size, and lifestyle of residents.
Assisted Living in Cities Near You