Find Your Omaha, NE Care Advisor
Find the Best Assisted Living Near Omaha, NE
Find the Best Memory Care Near Omaha, NE
Memory Care in Omaha, NE is a kind of specialized care for seniors living with dementia and other forms of memory loss. Memory Care communities provide safe and secure environments where specially trained staff can closely monitor the health of the residents. They provide assistance with activities of daily living (ADLs), as well as programs and activities designed to help memory care residents stay engaged and exercise their cognitive abilities.
Types of Memory Care
While mild forgetfulness is normal as people age, not all types of memory loss are the same. Sometimes, memory loss is temporary and can improve with treatment. However, other types of memory loss are caused by degenerative dementia that will only worsen over time.
In the United States, the three most common types of dementia/memory-loss are:
Alzheimer's Disease — Alzheimer's gradually affects the parts of the brain that control thought, memory, and language to the point that the person eventually loses the ability to respond to their environment.
Vascular Cognitive Impairment (VCI) — VCI is a decline in cognitive ability associated with blood flow restrictions in the brain (which can lead to tissue damage). The severity and effects of VCI vary depending on the location in the brain and the extent of the damage.
Lewy Body Dementia (LBD) — LBD is a form of progressive dementia where abnormal microscopic deposits (called Lewy Bodies) damage brain cells, causing a decline in cognitive ability and motor function over time.
There is no one way to care for someone experiencing memory loss or dementia. For example, people with mild memory or cognitive impairments can often be cared for at home or in an assisted living community. However, more severe memory loss or dementia can decrease cognitive functioning and behavioral abilities to the extent that it interferes with the person's quality of life. These individuals require a higher level of personal care and supervision and benefit from living in a memory care facility where they can receive appropriate care and oversight to stay engaged and healthy.
Finding memory care for your loved one in Omaha can be an overwhelming experience, especially if you don't live in the area. Fortunately, you don't have to do it alone. With their insider's knowledge of the area, local Omaha senior living advisors can help guide you and your loved one through the entire process.
Finding Your Assisted Living Advisor in Omaha, NE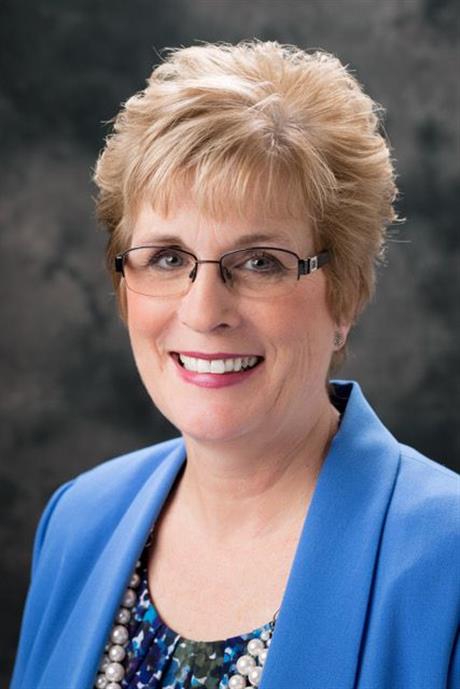 Jean Bohnker | 402-300-3182
Serving Eastern Omaha/Council Bluffs and Western Iowa including Sioux City, Denison, Carroll, Atlantic and Red Oak.
Connect now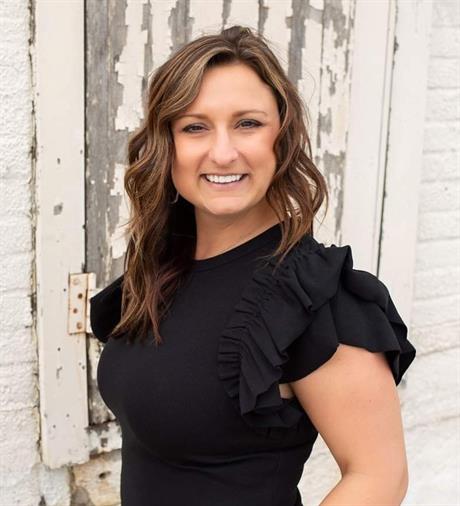 Nikki Wulff | 402-671-0446
Serving Douglas & Sarpy Counties in The Greater Omaha Metro, Lincoln and Council Bluffs, Iowa
Connect now
What is the Cost of Assisted Living in Omaha, NE?
The average monthly cost of memory care in Omaha is around $5,000. However, various factors will determine the exact cost of memory care facilities — for example, the location, pricing models, care services, property amenities, etc. If you want to learn more about the various factors that influence senior housing costs, speak with your local Memory Care advisor.
What Should Every Senior Know About Living in Omaha, NE?
Nebraska's largest city, Omaha is a dynamic community that offers urban comforts and Midwestern charm. Around 12 percent of the population are over the age of 65, and the Eastern Nebraska Office on Aging provides a variety of support services to help older adults enjoy a high quality of life.
Omaha Weather and Climate:
Omaha, NE has a hot-summer humid continental climate. During the summer, the typical high temperature is 91 °F, and the area can experience thunderstorms, high winds, and even severe weather. Meanwhile, winters tend to be cold and snowy with an average temperature of 27° F.
Omaha generally has an air quality index rating of "moderate" to "good." This means that older adults are generally able to safely spend time outdoors. However, there are occasionally days that individuals with lung or heart conditions might have to limit the amount of time they spend outside.
Local Hospitals and Notable Medical Care:
As the state capital, Omaha is home to many well-regarded medical centers, including:
Nebraska Medicine-Nebraska Medical Center — Nebraska Medicine-Nebraska Medical Center is nationally ranked for cancer treatment and gastroenterology.
Nebraska Methodist Hospital — Nebraska Methodist Hospital is rated high performing in seven adult procedures and conditions, including kidney failure, hip replacement, and heart bypass surgery.
Creighton University Medical Center-Bergan Mercy — Creighton University Medical Center-Bergan Healthgrades recognized Mercy as one of the top 250 Hospitals for 2021.
Transportation:
The Metro bus system makes it easy for seniors to get around Omaha and surrounding communities. They provide discounted fares to Medicare cardholders and senior adults over the age of 65. Another option is MOBY, a shared, ADA complementary paratransit service for individuals who cannot access the standard bus network due to a physical, cognitive, or visual disability. In addition to public transit, private transportation companies provide specialized transportation for people with cognitive barriers to mobility.
Arts, Culture, and Recreation:
Omaha boasts a variety of different entertainment and cultural attractions to enrich the lives of memory care residents. For example, the Joslyn Art Museum offers art-based programs designed for small groups of visitors with memory loss or early-stage dementia. There is also a network of community senior centers that offer fitness classes, games, arts and crafts programs, musical entertainment, field trips, and volunteer opportunities.
How Do I Pay for Omaha, NE Memory Care?
Veteran's Benefits
Qualified veterans, spouses, or surviving spouses can use their VA benefits to help pay for Omaha memory care. Programs to look into include the Aid and Attendance program, the Veteran Directed Care (VDC) program, and VA Respite Care.
Long-Term Care Insurance
Another possible option to help cover Omaha memory care is long-term care (LTC) insurance. These private insurance plans are designed to help provide for long-term personal and medical care. However, not all LTC policies cover memory care, or they might have stipulations on what memory care services are covered, for how long, etc.
Home Equity
Depending on your situation, the value of your home can also provide funding for Omaha memory care. Four common methods to access home value are renting the property, selling it for a lump sum, applying for a reverse mortgage, or using it as collateral for a home equity line of credit (HELOC) loan.
Medicare
Medicare does not pay for long-term residential memory care. However, in some cases, Medicare Plan A (hospital insurance) will pay for skilled nursing services, which can be provided in a memory care setting. Assistance is limited to up to 100 days after a patient is released from the hospital — or 190 days if they were treated in a psychiatric hospital.
Medicaid
Nebraska's Aged and Disabled Medicaid waiver offers support for qualified individuals to receive care services either in their home or in group living communities like memory care. While the program helps cover medical and personal care, participants are responsible for paying room and board expenses for their Omaha memory care facility.
Take Our Senior Living Assessment Quiz Now
FAQ About Assisted Living in Omaha, NE
Assisted living is a good choice for seniors who are safe to live independently but need extra support with activities of daily living. Memory care is for people with dementia or memory problems who can no longer safely live independently or in a regular assisted living situation.
Symptoms like increasing confusion, agitation, and personality changes are signs that their cognitive decline is progressing, and it will soon be time to make the transition. Moving your loved one into memory care before their dementia or memory loss becomes too severe will help them better acclimate to their new accommodations, so they can feel comfortable and safe.
An assisted living locator can help you find the perfect Omaha memory care community for your loved one.