Assisted Living in
Holland, MI
Find Your Holland, MI Care Advisor
Find the Best Assisted Living Near Holland, MI
Holland, Michigan is located near the shores of Lake Michigan and is home to many high-quality high-quality assisted living communities. Holland, MI, of course, with its large population of Dutch residents is celebrated for its annual Tulip Time Festival and Dutch Village attractions. Holland assisted living properties put seniors in nearby proximity to the city's most popular attractions such as its parks, shopping centers, restaurants, and cultural hot spots. If you're a senior, you can count on senior living placement advisors to assist you as you evaluate Holland assisted living facilities along with their services and amenities.
Finding Your Assisted Living Advisor in Holland, MI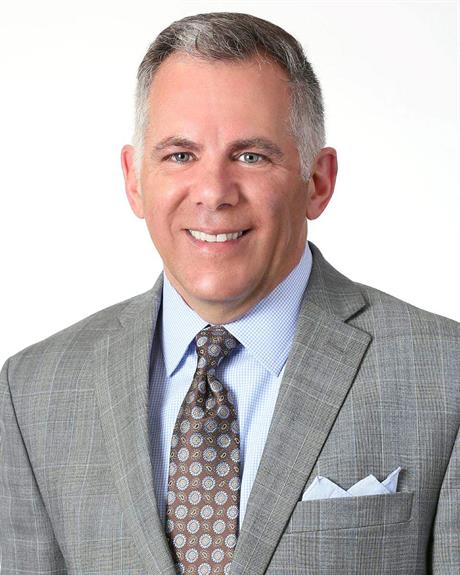 Serving Grand Rapids, including; Kent, Newaygo, Muskegon, Ottawa, Allegan, Ionia, and Montcalm counties
Connect now
What is the Cost of Assisted Living in Holland, MI?
The average cost of living in Holland, MI, for assisted living is $4,828 per month. The costs for Holland assisted living properties vary greatly depending on the services they offer. Some of the city's assisted living communities feature basic, no-frills services while others offer more personalized services and amenities. You'll want to find out about the comfort level of the living accommodations as well as meal plans, assist services, and other types of programming of benefit to seniors.
A Holland assisted living advisor has the skills and local information needed to help seniors select the ideal assisted living facility. They can help you evaluate the properties in order to find a great match for your needs and budget. Whether you're searching for a cost-effective facility or one that offers premium services, you can rely on their support as you make your decision.
What Should Every Senior Know About Living in Holland, MI?
Approximately 14% of those living in Holland, MI, are seniors. Area retirees have many opportunities for enjoying life in Holland with its wide array of senior-friendly services and amenities. Holland assisted living communities support seniors, helping them access Holland's attractions. If you're searching for a Holland assisted living facility, you'll want to get to know a bit about the city. The following information can help:
Holland Weather and Climate
The city of Holland features a four-season climate. Its true–winters can be cold and snowy, but also beautiful and bright. The average low winter temperature is 20 degrees. The city receives roughly 79 inches of snow each year. Some of the snow is due to lake effect snow owing to the city's position near Lake Michigan. Summertime temperatures in Holland are pleasant with an average high of 82 degrees. Holland experiences about 165 days of sunny weather annually.
Local Hospitals & Notable Medical Care
Holland is home to several high-quality hospitals, urgent care, and medical centers that meet the diverse needs of the community. Some of its best-known healthcare facilities include:
Holland Hospital: Features a full line-up of medical care services, including emergency care. The hospital also has many branch locations around the city for more specialized care.
Spectrum Health Integrated Care Campus at Holland: Offers a wide range of coordinated healthcare services to meet the needs of patients. Specialties include cardiac care, physical and occupational therapy, general surgery, and more.
Holland Community Health Center: Provides healthcare services for patients of all ages. Services are provided regardless of insurance status.
Transportation
MAX Transit provides public transportation services for the city. More formally known as Macatawa Area Express, MAX Transit serves the Greater Holland area. MAX Transit offers paratransit services and both seniors and ADA card holders ride the bus for free. In addition, seniors can rely on Amtrak train service for more extended travel outside of the city. When investigating individual Holland assisted living communities or when partnering with a local living placement advisor, be sure to find out about transportation services that may be offered at the facilities you're interested in.
Arts, Culture & Recreation
Holland is a popular Michigan tourist destination, but its attractions remain popular with locals and visitors alike. Many people living in Holland assisted living communities enjoy venturing into the city to visit its special attractions or attend its seasonal events. The city's annual May Tulip Festival is one of the best times to explore Holland as many local attractions, parks, and organizations take part in the festivities. Some of the most popular cultural attractions and events in Holland include:
Nelis' Dutch Village: Situated on 10 acres, this 'authentic' Dutch village recreates 19th-century life in The Netherlands with its interactive exhibits, specialty shops, and traditional Dutch food and treats.
Windmill Island Gardens: As one of the loveliest places in Holland, these gardens are especially beautiful during the warmer months. Its working windmill is one of its best-loved attractions.
Knickerbocker Theater: Operated by Hope College, the Knickerbocker Theater has been a local attraction since the early 1900s. Each year, the theater welcomes thousands of visitors to its concerts, stage performances, and other special events.
How Do I Pay for Holland, MI Assisted Living?
Seniors who want to live in assisted living communities have various payment options. A senior living advisor can help you choose the right Holland assisted living property for your needs and budget. Some of the options for paying for assisted living are:
Veteran's Benefits
If you or a spouse has served in the U.S. military, you may qualify for veterans benefits. These benefits may pay for all or part of your Holland assisted living care costs. Call or visit your local Veterans Affairs center to learn about whether or not you qualify for these benefits.
Long-Term Care Insurance
If you have a long-term care insurance policy, it may cover all or most of your Holland, MI, assisted living facility costs. Contact your insurance agency to discuss your plan and its benefits in detail.
Home Equity
Many seniors choose to use their home equity to defray the costs of living at a Holland assisted living property. Your senior care advisor may be able to help you explore this payment option.
Medicare
Medicare does not provide coverage for any aspect of assisted living costs in Holland, MI.
Medicaid
If you have applied for and approved for Medicaid coverage, your plan may cover all or part of your assisted living care costs in Holland.
Take Our Senior Living Assessment Quiz Now
FAQ About Assisted Living in Holland, MI
Assisted living costs vary around the state depending on the services and amenities offered at individual facilities. Determine your needs and partner with a local senior living advisor to find a facility that meets your needs and budget.
An assisted living community is a residential facility that provides personalized care for seniors living there. Seniors enjoy a great degree of independence while being able to access the on-site support they need.
Each Holland assisted living facility is unique. Generally, however, assisted living communities offer services and amenities such as daily medication management, meal preparation, housekeeping, laundry, transportation, and activities of daily care such as bathing and dressing.
Assisted Living in Cities Near You