Assisted Living in
Grand Rapids, MI
Find Your Grand Rapids, MI Care Advisor
Find the Best Assisted Living Near Grand Rapids, MI
Seniors in Grand Rapids, MI, may be considering moving into an assisted living facility to receive extra assistance with tasks of daily living, or if they're unable to live independently. This guide offers a look at assisted living fees in the Grand Rapids area and information about different options to pay for accommodations. We also touch on what you or your loved one can expect from an assisted living community and how a local Grand Rapids senior care advisor can help determine the best accommodations for your needs.
Choosing the right assisted living facility for your loved one can be difficult, especially if you don't live in the Grand Rapids area. Fortunately, a senior care advocate nearby can help guide you through the entire process, including arranging for virtual tours.
Finding Your Assisted Living Advisor in Grand Rapids, MI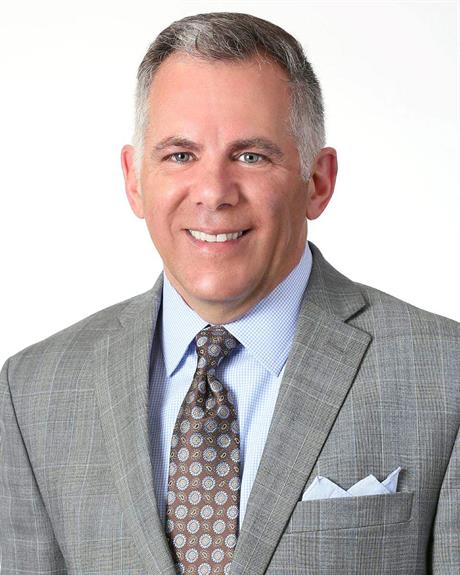 Serving Grand Rapids, including; Kent, Newaygo, Muskegon, Ottawa, Allegan, Ionia, and Montcalm counties
Connect now
What is the Cost of Assisted Living in Grand Rapids, MI?
The average cost per month for Grand Rapids assisted living facilities is $4,828, although the fees of each community can vary. A Grand Rapids, MI, local senior care advisor can help you and your family find ways to pay for assisted living costs.
A good starting point to determine how much your loved one can contribute to the cost of long-term care is to tally up their monthly expenses. Include the cost of rent or mortgage, utilities, transportation costs, groceries, household maintenance, and discretionary spending. This gives you an idea of how much they can pay for assisted living accommodations. Many communities include meals, utilities, internet, and limited transportation in their monthly fees.
Grand Rapids assisted living properties can help people who are unable to live independently, offering assistance with the activities of daily living (ADLs), including:
Selecting appropriate clothing and dressing
Grooming and bathing
Personal care, like trimming nails, shaving, or putting on make-up
Escorts to activities or mobility assistance
Help preparing meals, eating, and cleaning up
Assisted living facilities balance each resident's desire for as much independence as they can manage while offering assistance where needed. If your loved one can perform many ADLs without help, they'll enjoy the same level of freedom in the assisted living community. However, should their needs change, staff members are on hand night and day to lend a hand.
Deciding to help a loved one move into an assisted living facility can be hard for many families. Some people find it helpful to monitor their loved one's ability to care for themselves independently, in order to determine the right time to have a conversation about the transition. If you aren't sure whether an assisted living facility is suitable for your needs, a senior care advisor in Grand Rapids, MI, can help you examine your long-term care options.
What Should Every Senior Know About Living in Grand Rapids, MI?
Grand Rapids is located along the Grand River, just east of Lake Michigan. It's a popular place for retirees who enjoy the water, with fishing and boating opportunities on the lake. As one of the largest cities in the state, Grand Rapids also offers plenty of big-city amenities. Michigan doesn't levy a tax on social security and offers deductions on other forms of retirement income, which many seniors on a budget may appreciate.
Grand Rapids Weather & Climate
Michigan winters can be cold and snowy, and Grand Rapids is no exception. January lows drop into the teens, and the city receives an average of 64 inches of snow each year. Summers, however, are quite nice, with July high temperatures reaching into the low 80s. June, July, and August are considered the most pleasant months of the year.
Local Hospitals & Notable Medical Care
Grand Rapids seniors have plenty of options for medical care, including Mercy Health St. Mary's hospital and Spectrum Health, an integrated medical system with two hospitals providing emergency care and several primary care and specialist providers.
Transportation
Interurban Transit Partnership administers The Rapid, Grand Rapid's public transportation system. This is a fixed-route bus system with stops throughout the city and its suburbs. Seniors may be eligible for reduced fare passes.
Arts, Culture & Recreation
The Frederik Meijer Gardens & Sculpture Park, featuring a tropical conservatory and pieces by Rodin and Henry Moore, is a popular destination for people who enjoy being outdoors. Boating and fishing are popular pastimes here, as well. The Grand Rapids Art Museum features works by Michigan artists and rotating exhibits.
How Do I Pay for Grand Rapids, MI Assisted Living?
You or your loved one may have more options to pay for assisted living in Grand Rapids than you realize. Your local senior care advocate can help you locate benefits you're eligible for and help your family better understand assisted living fee structures.
Options to pay for an assisted living property in Grand Rapids, MI, include:
Veteran's Benefits
The US Department of Veteran's Affairs provides the Improved Pension Program, which can cover some or all of the costs for assisted living care. Military veterans and their dependent spouses may be able to access this benefit and find out more details and how to apply at their local VA Center.
Long-Term Care Insurance
Long-term care insurance is a plan for seniors to cover the costs of an assisted living facility. If your loved one participates in this type of insurance, then their monthly assisted living fees may be covered. Be sure to ask your loved one if they participate in such a plan, and contact the issuing carrier about the specifics of the plan's coverage.
Home Equity
Homeowners who have paid off their home, or a substantial amount of the mortgage, may use the equity built up in their home to pay for assisted living accommodations. Ask your local Grand Rapids, MI, senior care advisor about using home equity to pay for long-term care.
Medicare
While traditional Medicare (Medicare Part A and Part B) don't pay for assisted living, an optional Supplemental Medicare plan may cover some aspects of long-term care.
Medicaid
Michigan Medicaid offers a Medicaid Waiver to pay for long-term care, including assisted living accommodations. The program is intended to help seniors avoid nursing home care. It's called the MI Choice Waiver Program, and it's open to adults who meet certain income and asset criteria.
Take Our Senior Living Assessment Quiz Now
FAQ About Assisted Living in Grand Rapids, MI
Many Grand Rapids assisted living communities allow residents to keep pets, and some may even offer outdoor areas where residents can take a pet for a walk. Your senior care advisor can help you check the regulations about pets for your top favorite assisted living facilities.
Residents in assisted living typically have their own private apartments or condos. Some communities may have "companion suites," where close companions may share a larger apartment. The apartments may be arranged in a neighborhood-like setting, with shared community spaces and a dining area where residents can socialize with one another.
An assisted living property offers help with personal care and activities of daily living, but not medical care. While some facilities may have a nurse on staff, residents typically receive medical care elsewhere. A nursing home, or skilled nursing facility, provides 24-7 medical care and supervision, in addition to assistance with ADLs.
Assisted Living in Cities Near You