Memory Care in
Tacoma, WA
Find Your Tacoma, WA Care Advisor
Find the Best Memory Care Near Tacoma, WA
Tacoma, WA, memory care facilities are long-term assitance properties specifically equipped to care for and treat people with dementia and other cognitive decline disorders. Each property is secure to protect residents and staffed 24/7 with professional caregivers who provide redirection and reminders as needed for residents, or de-escalate aggressive and escape-seeking behaviors. Some Tacoma memory care properties are small communities solely dedicated to memory care, while others are separate wings of larger assisted living communities. Some families may find that a loved one's transition from assisted living to memory care is easier when they move into a different wing in the same community.
Types of Memory Care
Alzheimer's Disease is the most visible cognitive decline condition, but not every Tacoma memory care resident has Alzheimer's Disease. Several distinct medical conditions are associated with dementia. Quality memory care properties in Tacoma are equipped to help people with all types of dementia diagnoses.
Memory care residents may have one of these conditions:
Alzheimer's disease
Lewy body dementia
Frontotemporal dementia
Mixed dementia
Some Tacoma memory care properties may also accommodate people with medical conditions that have dementia or cognitive decline symptoms, such as:
Huntington's disease
Traumatic brain injury (TBI)
Creutzfeldt-Jakob disease
Parkinson's disease
The setup of Tacoma memory care properties is purposeful while reducing disorientation and confusion for residents. Open floor plans are common and lighting is muted, which helps minimize overstimulation for residents. All exterior exits are secured and many properties are monitored with cameras to help protect residents. Places like the kitchen, storage areas, the pool, and fitness areas are all locked and secured for resident protection.
Tacoma memory care properties also actively treat dementia, incorporating speech and occupational therapy, which help residents preserve their facilities and independence. A low staff-to-resident ratio is also important, allowing for more one-on-one resident care. Many communities also offer quality-of-life enhancing programs, such as aromatherapy, art and music programs, or pet therapy.
Finding Your Memory Care Advisor in Tacoma, WA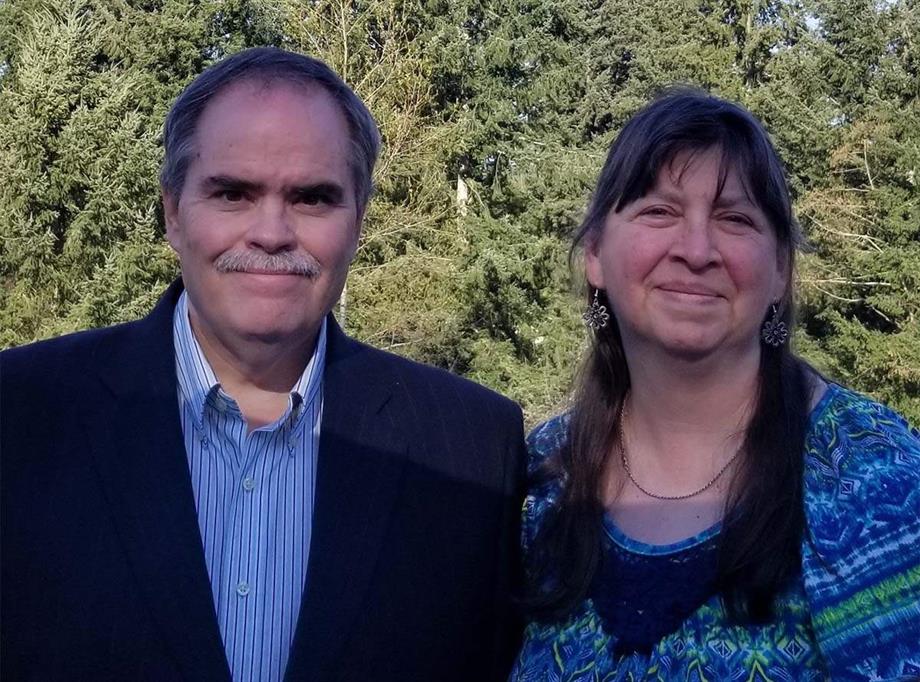 James and Cindy Holston | 425-243-9750
Areas Covered:
Serving Eastside and South Puget Sound Communities in King County
Connect now
What is the Cost of Memory Care in Tacoma, WA?
The average monthly fees for memory care in Tacoma are $6,728, although each memory care property will have its own fees and pricing structure. Memory care communities in Tacoma have a higher level of care, more staff, and a higher requirement of staff training and certification. Therefore, the monthly fees will be higher than those of an assisted living community or home health care.
Tacoma memory care communities include all aspects of resident care, including a private dwelling, laundry and linen services, nutritious meals, and personal care around the clock. Many memory care residents require assistance with the activities of daily living (ADLs), such as:
Bathing, grooming, and getting dressed appropriately
Redirection and reminders
Eating and ensuring proper nutrition
Mobility assistance, including lifts and transfers
Escorts to meals, activities, or doctor's appointments
Medication management and supervision
Each resident in Tacoma memory care has their own care plan, which includes their dementia diagnosis and instructions from their doctor. Care plans also detail which ADLs each one needs. However, people in memory care may need immediate assistance, which Tacoma memory care facilities provides. Memory care communities also facilitate transportation and escorts off-property for doctor's visits.
What Should Every Senior Know About Living in Tacoma, WA?
Tacoma is located just south of Seattle, on the Puget Sound. It's one of the largest cities in the state and a port city is known for fresh seafood and a diverse economy. Seniors may benefit from the lack of state income tax and that no tax is assessed on Social Security income or income derived from retirement accounts.
Tacoma Weather & Climate
Tacoma weather is generally temperate year-round with summer high temperatures in the top 70s and an average of 41 inches of rainfall each year. Winters may be mild, with January low temperatures in the high 30s and about 4 inches of snow each year.
Local Hospitals & Notable Medical Care
Seniors have plenty of options for medical care in Tacoma, including St. Joseph Medical Center and MultiCare Tacoma General Hospital, or they may opt to travel to Seattle for specialized memory care treatments.
Transportation
The Pierce County Public Transportation Benefit Area Corporation, or Pierce Transit, operates Tacoma's public transit system. This consists of fixed-route bus lines running across the county and a dial-a-ride for those who need ADA transit.
Arts, Culture & Recreation
People who enjoy spending time near the ocean may like beachcombing along the Puget Sound. Families visiting their loved ones in memory care can escort their loved ones to the ocean or walk along the trails in Cirque Bridgeport Park, Wright Park, or one of the 19 other parks. Or, they may enjoy viewing exhibits and performances by The Arts & Culture Coalition of Pierce County, consisting of 26 arts, culture, and heritage organizations.
How Do I Pay for Memory Care in Tacoma, WA?
The additional expense of memory care is challenging for many families. Many times, their loved ones are not able to contribute to their memory care fees. A local Tacoma memory care advisor can help you learn more about programs or benefits that your loved one may be eligible for.
Veteran's Benefits
The US Department of Veteran's Affairs offers two programs that can cover memory care accommodations and services, the Aid and Attendance Benefit and the Improved Pension Program. Military veterans and their surviving spouses are eligible. Visit a local VA Center for help applying.
Spend Down
Washington Medicaid has an income threshold for qualification, which is $2,523/month for individuals and $5,046/month for married couples. People who have a higher monthly income can spend the excess on medical care and, thus, qualify for Medicaid. A local Tacoma memory care advocate can help you learn more about how the "spend down" program works.
Home Equity
Homeowners in Tacoma can use the equity built up in their home to pay for memory care. Check if your loved one has paid off their house and ask a local memory care advisor how home equity can pay for memory care.
Medicare
Medicare Parts A and B do not cover memory care, although some Supplemental Medicare programs, which are optional, may cover services. Check your senior's medicare coverage to see if they enrolled in a Supplemental Medicare plan.
Medicaid
Washington Medicaid offers several waivers for long-term care and disability services, which may be used to cover memory care and related services. Residents who qualify can use the waiver to pay for a memory care facility.
Take Our Senior Living Assessment Quiz Now
FAQ About Memory Care in Tacoma, WA
Many families may be unsure about where to start looking for a memory care property, so they opt for help from a local memory care advisor. Each community has different features and your local memory care advocate can help you find one that meets your loved one's needs. They will ask about their dementia diagnosis and level of independence, then help match your senior with a suitable community.
Your loved one's assisted living coordinator or home health care provider may inform you of indications that they're slipping into cognitive decline. Or, you may note they're struggling with remembering things or unable to care for themselves independently. You may wish to have a doctor formally diagnose their condition, which many Tacoma memory care properties can ask for.
Many Tacoma memory care communities allow residents to have a pet. Staff members can help care for the animals. Ask your preferred memory care property about their regulations for pets.