Memory Care in
Seattle, WA
Find Your Seattle, WA Care Advisor
Find the Best Memory Care Near Seattle, WA
It can seem overwhelming when a family member is diagnosed with Alzheimer's disease or other dementia illness. You may be wondering how you'll care for them as their dementia increases. That's when a memory care community can become your loved one's lifeline. A memory care facility employs specially-trained staff and is designed in a way that helps residents with dementia feel more secure and less stressed.
Your local advisor helps take some stress away by answering your questions, arranging tours, and helping you understand explore potential sources of paying for your loved one's care. Your advisor will accompany you on tours of Seattle, WA, memory care facilities.
Finding Your Memory Care Advisor in Seattle, WA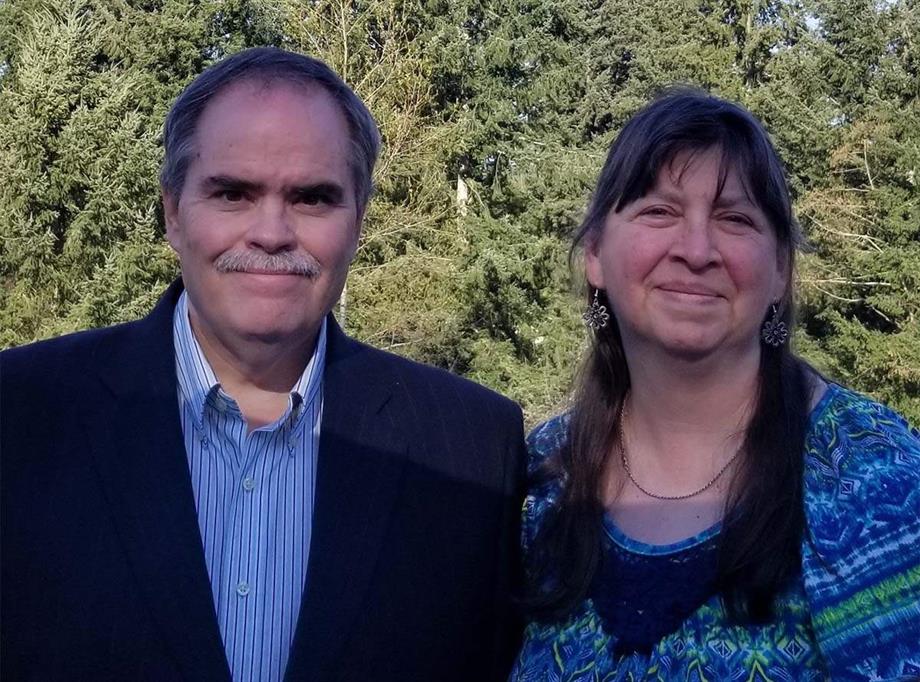 James and Cindy Holston | 425-243-9750
Areas Covered:
Serving Eastside and South Puget Sound Communities in King County
Connect now
What is the Cost of Memory Care in Seattle, WA?
The average cost of memory care in Seattle, WA, is $4,969 per month. Most memory care facilities cost 20-30% more than assisted living communities. The increased costs come from the extra level of care that dementia residents receive.
Safety. Since residents with Alzheimer's and other types of dementia are prone to wander, enhanced safety/security is essential. Security on outside doors is enhanced, usually with keypads and alarms. Some facilities utilize devices like WanderGuard, a tracking device that locates residents within the facility.
Staff Training. Residents in memory care facilities experience a higher level of personal interaction. That's because the staff is trained to effectively engage with residents experiencing dementia-related behavior, including aggression and wandering. The employee-to-resident ratio is higher in memory care communities to ensure that each resident gets personal attention.
Quality of Life Enhancements. From a calming décor and adjustable lighting to rounded counters and no dead-end hallways, small details make a big difference for residents of memory care facilities. Staff members will work with your loved one to make the most of their abilities. The layout of the buildings is specially planned to help residents feel comfortable and calm.
The monthly cost includes almost everything that your loved one needs — room and board, utilities, meals, activities. A staff member ensures that your loved one is eating.
What Should Every Senior Know About Living in Seattle, WA?
The greater Seattle, WA population tops four million and consists of Seattle, Tacoma, and Bellevue.
Seattle Weather & Climate:
The Puget Sound moderates Seattle's weather. The winters are cool and wet, and the summers are mild and dry.
Local Hospitals and Notable Medical Care:
Nationally-ranked hospitals in Seattle include the University of Medical Center, Virginia Mason Medical Center, EvergreenHealth Kirkland, and Swedish Medical Center-First Hill and Cherry Hill locations.
Transportation:
World-famous Sea-Tac Airport is here along with Boeing Field, the site of testing/delivery of Boeing airliners. Local transit includes trolley buses, light rail, and ferries.
Arts, Culture, and Recreation:
Seattle is famous for its art galleries, museums, and theater groups. The Seattle Symphony performs at Benaroya Hall.
How Do I Pay for Memory Care in Seattle, WA?
Many families use several sources to fund a Seattle, WA memory care facility. Memory care facilities provide a safe, secure environment for people diagnosed with dementia. Dementia includes Alzheimer's disease, dementia with Lewy Bodies (DLB), vascular dementia, Parkinson's disease with dementia, frontotemporal dementia, and rarer forms of dementia.
Your Seattle, WA memory care advisor can answer your questions about potential sources of funding and help you understand your options.
Veteran's Benefits
Many veterans and their families don't know about a program designed to help veterans or their spouses if they are diagnosed with Alzheimer's or other dementia illnesses. Suppose your loved one served during a period of war (WWII, Korea, Vietnam, or the Persian Gulf) and needs help with daily living activities (bathing, dressing, eating, or toileting). In that case, they might qualify for a benefit known as Aid and Attendance. To learn more about VA pension eligibility, visit the VA website. Veterans do not have to have a service-connected disability to qualify.
Long-Term Care Insurance
A policy, known as long-term care, will provide funds to help pay for family member's memory care room and board expenses.
Home Equity
Your loved one's home equity might provide the source of funds needed for a memory care facility. The sale of their primary residence makes financial sense in several ways. First, your loved one probably won't be able to return to their home. Secondly, capital gains taxes are deferred for homeowners over 65. If the owner is single, up to $250,000 of capital gains is exempt from federal capital gains tax; if a couple owns the home, up to $500,000 is exempt from capital gains tax. The sale of the home eliminates maintenance and upkeep, property taxes, and insurance.
Medicare
Family members are often disappointed to learn that Medicare does not pay for a memory care facility's room and board portion. However, Medicare will continue to pay for hospital stays, doctor's visits, and the Part D portion to help pay for prescription drugs. Residents who qualify for Medicaid can be enrolled in a Medicare Special Needs Plan (SNPs) run through a Medicare Advantage plan. Medicare provides hospice care for residents with dementia.
Medicaid
Washington offers through their Medicaid program an enhanced "service package" that provides care for persons diagnosed with dementia.
Take Our Senior Living Assessment Quiz Now
FAQ About Memory Care in Seattle, WA
Even if your loved one lives with you, it's almost impossible to provide the 24-hour-a-day care that dementia eventually requires. Generally, you'll notice a combination of "clues" that your loved one needs more care than you can provide. Here are some of the signs.
Leaves the burner on after using the stove
Has bruises, cuts, or scratches and doesn't remember what happened
Forgets to brush their teeth or doesn't put in their dentures
Gets lost going on a walk in the neighborhood
Has trouble dressing in the morning
Toileting troubles, including incontinence or soiled bed linens
Behavior outbursts including anger and aggression
Assisted living communities are for residents who are still relatively independent but need some help with activities like bathing or medication management but still have their reasoning capabilities. Assisted living facilities usually offer a small one-bedroom apartment or efficiency apartment.
A memory care facility offers a much higher level of care for its residents. The layout is different. Residents generally have a smaller bedroom and access to larger communal areas. Careful selection of softer colors helps provide a calming environment for residents. There's plenty of soft lighting, signage, and careful layout to help residents feel comfortable. A regular routine helps ensure that your loved one feels secure. There is also a higher ratio of staff to residents. The facility is secure with keypad locks to ensure that residents don't wander off. Carefully planned activities help residents with Alzheimer's disease, and other types of dementia maintain cognitive skills for as long as possible.
The tax laws are complex, so it's best to consult your tax preparer for specific advice. In general, some memory care facility expenses may be tax-deductible if you claim your loved one as your dependent — that is, you provide more than half of their support. Your loved one must be classified as "chronically ill." In the situation of a person with dementia, the law states that your loved one is chronically ill, requiring substantial supervision to protect such individual from threats to health and safety due to severe cognitive impairment.