Memory Care in
Charlotte, NC
Find Your Charlotte, NC Care Advisor
Find the Best Memory Care Near Charlotte, NC
Memory care facilities in Charlotte, NC, provide room and board, assistance with activities of daily living (ADLs), and continuous supervision for seniors experiencing memory loss or dementia. Staff members are specially trained to address the unique needs of people with dementia or memory loss. In addition to security and personal care, memory care facilities also offer personalized activities and programs for residents that are designed to help promote cognitive and physical health. Memory care communities are often part of a larger assisted living complex. However, there are also stand-alone memory care facilities.
Types of Memory Care
Many conditions can result in someone needing memory care. Some forms of memory impairment are temporary and can be resolved with the right treatment. However, other forms of memory loss are caused by degenerative dementia, meaning the condition will gradually worsen over time.
The three most common forms of memory loss and dementia in the United States are:
Alzheimer's Disease — a form of progressive dementia affecting the areas of the brain controlling memory, thinking, and behavior. As the disease progresses, the person gradually loses the ability to respond to their external environment.
Vascular Cognitive Impairment (VCI) — a condition associated with reduced blood flow to various regions of the brain. The symptoms of VCI can vary widely depending on the severity of the blood flow restriction and to which parts of the brain it has occurred.
Lewy Body Dementia (LBD) — another form of degenerative dementia in which abnormal microscopic deposits (called Lewy Bodies) damage brain cells over time, resulting in a gradual decline in cognitive and motor function.
The type and level of care a senior with memory loss or dementia will require depends on their specific condition. For example, seniors with early-stage dementia can often be safely cared for in-home or at a regular assisted living community. However, as their condition progresses, they will eventually need to be moved to a dedicated memory care facility to ensure they receive appropriate care.
Finding memory care in Charlotte, NC, can be a time-consuming challenge. Fortunately, you don't have to do everything alone. Local Charlotte senior living advisors are available to help guide you through the process of finding the perfect memory care community for your loved one. With their insider knowledge about Charlotte memory care properties and resources, they help you and your loved one successfully make the transition to memory care.
Finding Your Memory Care Advisor in Charlotte, NC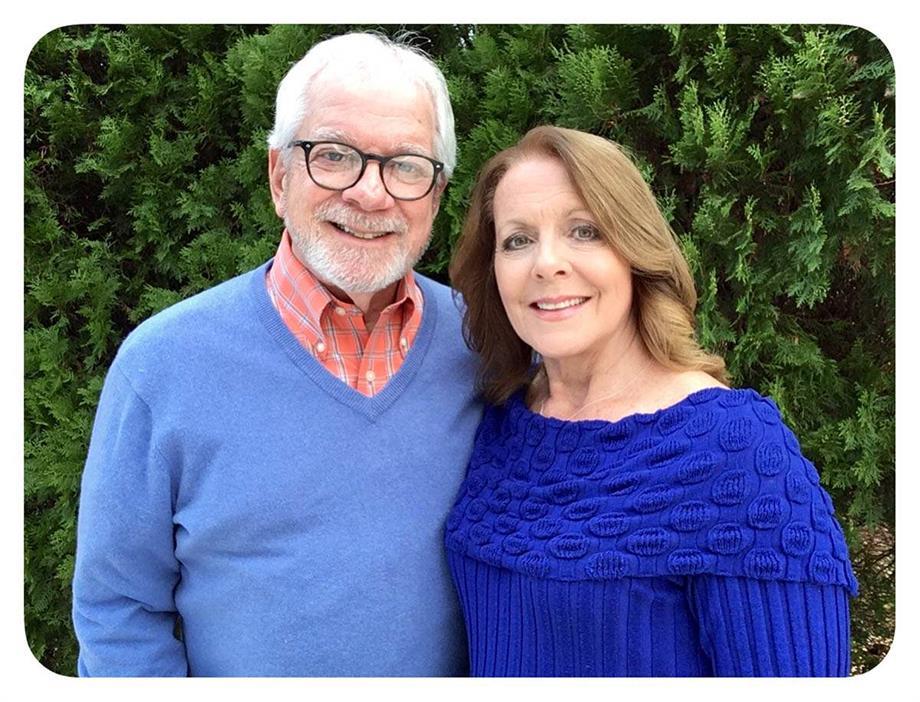 Laura & Ken O'Dea | 980-236-7084
Areas Covered:
Serving Metro Charlotte, Pineville, Matthews, Mecklenburg and Union County
Connect now
What is the Cost of Memory Care in Charlotte, NC?
The current monthly average cost of memory care in Charlotte is around $5,730. The cost of specific communities can be higher or lower, depending on various factors, such as, for instance, the location, services, and community amenities, the level of personal care your loved one needs, etc. You can read this article to learn more about various factors that affect senior housing costs.
What Should Every Senior Know About Living in Charlotte, NC?
The reasons why seniors enjoy living in Charlotte, NC, include its natural beauty, temperate weather, and friendly local culture. The city is a melting pot of different people and lifestyles, and more than 10 percent of the population is 65 years of age or older. Moreover, the Centralina Area Agency on Aging (which serves the greater Charlotte area), offers numerous programs and services to help ensure the comfort, safety, and dignity of senior adults.
Charlotte Weather & Climate:
As typical of the South, Charlotte has a humid subtropical type of climate with warm, humid summers and mild winters. The average summer temp is around 79 degrees Fahrenheit but can climb up to the 90s. Meanwhile, winter temps tend to range between the low-30s to the upper 50s. Charlotte is quite humid, and residents can expect 3–4 inches of precipitation each month.
The air quality index for Charlotte generally has a "moderate" rating, and the region often experiences periods of unhealthy ozone pollution. This means that seniors with cardiovascular or pulmonary conditions should be careful as to the amount of time they spend on outdoor activities.
Local Hospitals and Notable Medical Care:
Living in Charlotte means seniors enjoy access to many notable medical communities, such as:
Atrium Health-Carolinas Medical Center — Ranked the number one hospital system in Charlotte, Carolinas Medical Center is noted for its work in cancer, cardiology, gastroenterology, and orthopedics.
CaroMont Regional Medical Center — "U.S. News & World Report" rated CaroMont as "high-performing" in seven procedures/conditions, including stroke, heart attack, diabetes, and Chronic Obstructive Pulmonary Disease (COPD).
Novant Health Presbyterian Medical Center — Novant Health has earned multiple awards in the area of cardiac surgery, heart disease, stroke, and diabetes.
Transportation:
With numerous bus routes and rail lines, the Charlotte Area Transit System (CATS) makes it easy for seniors to get around the city. Fares are half-price for adults 62 years and up. CATS also offers paratransit service for individuals who cannot independently use standard public transit because of a physical, cognitive, or visual disability. Other options to get around Charlotte include ride-share programs and senior transportation service companies.
Arts, Culture, and Recreation:
Charlotte, NC, has plenty of enrichment opportunities to help memory care residents enjoy life to the fullest. For example, the Bechtler Museum of Modern Art offers the Museum Memories program, which consists of tours and art classes specially designed for adults with early-stage dementia. Seniors and their caretakers can also enjoy walks around the beautiful UNC Botanical Gardens or participate in their Therapeutic Horticulture program. Charlotte's Park and Recreation Department also offers a wide range of programs and activities that cater to the unique needs of seniors.
How Do I Pay for Memory Care in Charlotte, NC?
Veteran's Benefits
Veterans, spouses, or their surviving spouses should look into using their VA benefits to help pay for Charlotte memory care. For example, the Aid and Attendance program will help cover the cost of ADL support services for qualified veterans living in residential memory care.
Long-Term Care Insurance
Long-term care (LTC) insurance can be another potential option to help pay for Charlotte memory care. This is a type of private insurance designed to help cover the long-term care services people need as they age. While LTC plans are largely designed to provide for standard assisted living, some policies will also offer a certain amount of coverage for memory care services.
Home Equity
An option for homeowners is converting their property value to help cover living in a Charlotte memory care community. For example, renting or selling their home or applying for a reverse mortgage or home equity line of credit (HELOC) loan can help provide the funds necessary to pay for a memory care facility.
Medicare
Medicare does not specifically provide coverage for residential long-term care facilities like Charlotte memory care. However, the program will help pay for some services related to memory care, such as annual wellness visits, cognitive assessments, or medically necessary skilled nursing (under certain limited circumstances).
Medicaid
In Charlotte, NC, Medicaid will help pay for some memory care expenses via the Personal Care Services (PCS) program. To qualify, seniors must be eligible for Medicaid, have a medical condition, disability, or cognitive impairment, and demonstrate an unmet need of support for at least two ADLs. While the PCS program will help pay for personal care and medical costs, it does not cover room and board expenses at memory care communities.
Take Our Senior Living Assessment Quiz Now
FAQ About Memory Care in Charlotte, NC
Assisted living locators Charlotte experts can help you find a memory care community that meets your unique needs.
Personal pets are generally not allowed in memory care communities. However, facilities will often arrange therapy animal visits.
Yes, one of Charlotte's assisted living locators can arrange virtual tours of your preferred Charlotte memory care facilities.