Assisted Living in
Pittsburgh, PA
Find Your Pittsburgh, PA Care Advisor
Find the Best Assisted Living Near Pittsburgh, PA
Located in southwest Pennsylvania, Pittsburgh is known for the three rivers that meet there – the Ohio River, Allegheny River, and Monongahela River. Pittsburgh also has the nickname, "the Steel City," due to the number of steel-related companies located there. With its rich and varied history, it's no wonder that Pittsburgh is home to a sizable senior population and a wide variety of assisted living communities. While each facility has specific amenities and services it specializes in, residents also have access to the numerous sports teams, cultural events, museums, and parks throughout the area. If you are in the process of researching assisted living properties, senior living placement advisors can help you find the Pittsburgh assisted living property that's right for you.
Finding Your Assisted Living Advisor in Pittsburgh, PA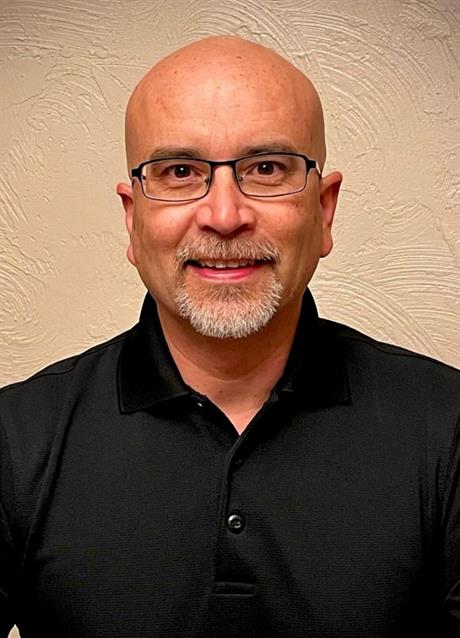 Serving South West Pittsburgh including South Hills, Bethel Park, Mt. Lebanon, Upper St Clair, Peters Twp, Mt Pleasant, Robinson Twp, Moon Twp, Cecil Twp, Mon Valley, Burgettstown and parts of Washington, Beaver and Allegheny Co.
Connect now
What is the Cost of Assisted Living in Pittsburgh, PA?
The average cost of Pittsburgh assisted living facilities is $3,250 per month. However, the cost of living can vary depending on the type of community you select and the various amenities and services you use. Each Pittsburgh assisted living facility has unique features, starting with basic services to more comprehensive in-home personalized amenities and services.
A Pittsburgh assisted living advisor will help you determine which property is the best fit for your needs and budget. Through their comprehensive research, they will provide to you a list of communities that meet your desired list of services, amenitities, and so much more.
What Should Every Senior Know About Living in Pittsburgh, PA?
Pittsburgh is the county seat of Allegheny County. It is the second-largest city in Pennsylvania, with Philadelphia the largest. Pittsburgh has 300,431 adults living there with over 45,000 seniors. Local assisted living properties work to give seniors the help they need so they can live independently. There are many Pittsburgh sports, museums, and arts events that seniors can enjoy with the help of an assisted living community. Pennsylvania and nearby Ohio offer a plethora of attractions to visit.
Pittsburgh Weather and Climate
Pittsburgh gets all four seasons with lots of snow in winter due to the nearby Allegheny Mountains. The city averages 38 inches of rain and 28 inches of snow yearly. In winter, temperatures can go as low as 21°F, while summer temperatures can get as hot as 84°F. Pittsburgh has a lot of wet and humid days and averages 160 average sunny days per year.
Local Hospitals and Notable Medical Care
Several hospitals are part of the University of Pennsylvania Medical Center in and around Pittsburgh. The UPMC is a $24 billion healthcare provider and insurer that employs 92,000 people. With 40 hospitals and 800 doctor's offices, UPMC offers a full range of healthcare options.
Transportation
Pittsburgh has an extensive public transportation system, the Pittsburgh Regional Transit (PRT), which includes a fleet of 700 buses, light rail, incline, and paratransit. The paratransit has over 300 vehicles primarily for seniors, people with disabilities, and clients of human service agencies.
Buses run all 365 days a year and service over 7,000 stops in Allegheny County.
Arts, Culture and Recreation
Pittsburgh has a full gamut of attractions featuring historic and cultural events and collections. These include:
How Do I Pay for Assisted Living in Pittsburgh, PA?
You have a lot of options for paying for a Pittsburgh assisted living property. A senior care advisor will help you choose the assisted living facility that best fulfills your budget and individual needs. To help with budgeting, there are several payment options you can use:
Veteran's Benefits
If you or a family member is a U.S. veteran, you might qualify for veterans' health benefits that can cover part or all of your assisted living care in Pittsburgh. A local Pittsburgh Veterans Affairs office can help you find out which benefits you have.
Long-Term Care Insurance
If you have long-term care insurance, it likely covers all of your monthly assisted living costs. Discuss your benefits and plan coverage with your insurance agent.
Home Equity
If you are a homeowner, you may be able to use your home equity to pay monthly Pittsburgh assisted living facility expenses. A senior care advisor can guide you in finding out how to use home equity for payment.
Medicare
Medicare coverage doesn't cover any expenses related to Pittsburgh assisted living communities. Medicare also doesn't cover the majority of long-term care costs.v
Medicaid
Medicaid recipients may be covered partly or fully for all Pittsburgh assisted living community costs.
Take Our Senior Living Assessment Quiz Now
FAQ About Assisted Living in Pittsburgh, PA
Assisted living is a loose term that encompasses personalized services and amenities offered to seniors in residential communities. They are different from skilled nursing facilities and nursing homes. Assisted living facilities usually provide services that may include meal preparation, housekeeping, medication management, and other assistance with ordinary tasks like bathing and dressing.
Having a pet brings so much love into your life. It's good to know that you can move your pet into your assisted living facility with you. There are over 1,200 assisted living properties that allow pets in Pennsylvania and about 50 in Pittsburgh. When looking at a group of assisted living communities to join, ask if you can bring your pet with you. If not, you've eliminated one that isn't a good fit for you.
In today's world, over 1 million senior adults live in assisted living facilities. In most cases, seniors along with their families select assisted living communities to get assistance with daily living, for instance, such as help with medication management and getting dressed. At the same time, they are mostly independent and enjoy socializing with other seniors.
Assisted Living in Cities Near You