Assisted Living in
Cincinnati, OH
Find Your Cincinnati, OH Care Advisor
Find the Best Assisted Living Near Cincinnati, OH
Many seniors in Cincinnati, OH, may be considering taking accommodations with one of the city's assisted living facilities (communities where elderly residents may receive help maintaining their independence). As one of the largest cities in the state, Cincinnati is home to dozens of assisted living properties, from smaller, home-like settings to larger, apartment-style communities with extra amenities.
In this guide, you'll find more information about the costs of assisted living in Cincinnati, as well as ways to pay for fees. We also provide information about what seniors can expect from an assisted living facility and more information about the city of Cincinnati.
If you or your family aren't familiar with Cincinnati, it can be challenging to begin the search for the right assisted living facility. A local Cincinnati, OH, senior care advocate can help you find the right property for your loved one's needs and budget.
Finding Your Assisted Living Advisor in Cincinnati, OH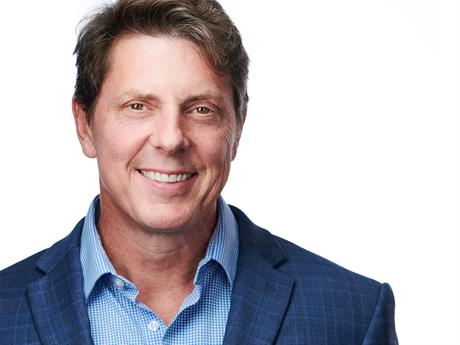 David Flautt | 513-586-4667
Serving the Greater Cincinnati region, including Hamilton, Warren, Butler, Clermont Counties in SW Ohio, and Northern Kentucky.
Connect now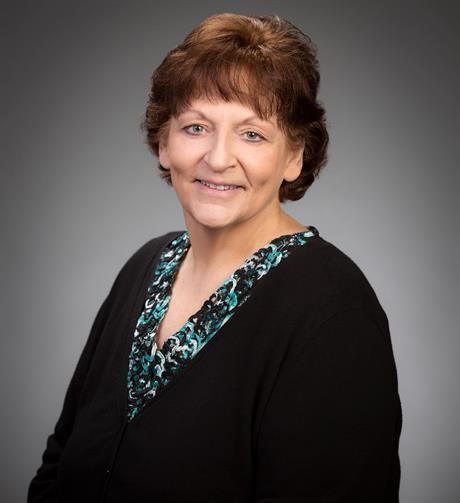 Karen Harrison | 937-315-4435
Serving Montgomery, Clark, Miami, Greene and southern Champaign counties in Ohio
Connect now
What is the Cost of Assisted Living in Cincinnati, OH?
The average monthly cost for assisted living in Cincinnati is $4,666, although each property's individual fees will vary according to its amenities. A Cincinnati senior care advocate can help you and your family evaluate the cost structure of your preferred assisted living properties.
An effective way to determine how much you or your senior can afford for assisted living is to calculate their current monthly budget. Include the cost of household maintenance and utilities, transportation, groceries, rent or mortgage, and any discretionary spending. This can give you a fairly good idea of how much you can afford each month for assisted living. Many communities offer inclusive fees covering room and board, meals, phone and WiFi, and light housekeeping and laundry. Some offer transportation, too, so your loved one may not need a car.
Seniors in assisted living are given as much independence as they desire, but offer compassionate assistance from trained staff to help with the activities of daily living (ADLs). Common ADLs include:
Getting dressed in appropriate clothing
Showering and grooming
Medication management
Mobility assistance or escorts to meals and activities
Help with personal care such as putting on make-up or shaving
Preparing meals and cleaning living spaces
If your loved one can complete many ADLs on their own, their assisted living care plan will reflect this. However, as their needs change, they may receive help around the clock and their level of care adjusted accordingly.
It is difficult for many families to decide when it's time for a loved one to transition to an assisted living facility. Before determining when your senior must move to assisted living, first monitor their ability to complete ADLs at home, unassisted. If their capabilities or behavior suddenly change, it's a good indication that it's time to talk about finding a Cincinnati assisted living facility. A local senior care advocate can help you explore your options.
What Should Every Senior Know About Living in Cincinnati, OH?
Cincinnati is located along the banks of the Ohio River, across from Kentucky, in the southernmost part of the state. It's one of the largest cities in the state, so seniors can reap the benefits of ready access to plenty of healthcare options, entertainment, and other big-city perks. Ohio also offers several tax benefits for seniors, including no income tax on Social Security or military pensions. Seniors may also deduct the cost of qualifying medical and health care treatments.
Cincinnati Weather & Climate
Cincinnati residents enjoy all four seasons, with wintertime lows dipping into the 20s and an average of 15 inches of snow per year. Summers are warm and humid, with highs in the mid-80s and 176 days of sunshine each year.
Local Hospitals & Notable Medical Care
Cincinnati seniors have access to several world-class hospitals and medical centers, including the University of Cincinnati Medical Center, a research and teaching hospital providing innovative specialty care; the Good Samaritan Hospital, a traditional hospital with a large emergency room; and Mercy Healthcare System, a medical complex with several branches for primary and specialty care, urgent care, and emergency treatment.
Transportation
Go Metro, Cincinnati's public transit system is comprised of fixed-route bus and light rail lines. The service also has handicapped-accessible shuttles for those who qualify. Seniors and military veterans may be eligible for reduced fares.
Arts, Culture & Recreation
The Cincinnati Zoo is one of the best zoos in the country, and seniors may enjoy visiting the animal exhibits or attending one of the special programs it offers. The historic riverfront district has plenty of local shopping and dining venues and is comprised of several revitalized historic neighborhoods. Seniors who would rather be indoors may enjoy taking in a play or musical performance at the Clifton Performing Arts Center.
How Do I Pay for Cincinnati, OH Assisted Living?
Your family may have other options besides paying out of pocket to take care of your loved one's assisted living fees. A local Cincinnati senior care advocate can help you locate benefits your senior may be entitled to.
Common assisted living benefits are:
Veteran's Benefits
The Improved Pension Program, a benefit for military veterans and their surviving spouses, may pay for some or all of assisted-living fees. The U.S. Department of Veteran's Affairs administers the program, and more information may be found at a local Cincinnati VA Center.
Long-Term Care Insurance
Long-term care insurance is an optional plan that covers assisted costs and other types of long-term care. Ask your loved one if they've enrolled in such a policy and, if so, contact the issuing carrier about plan details and coverage.
Home Equity
Cincinnati homeowners may be able to use their home equity to pay for assisted living. If your loved one has paid off all or most of their house, they may have substantial equity built up. Your local senior care advisor can help your family understand more about using home equity to pay for assisted living.
Medicare
Medicare Part A and Part B, which almost all seniors participate in, do not cover assisted living. However, some supplemental medicare programs may cover some personal care and other long-term care costs. Ask your loved one about his or her coverage and if they participate in supplemental Medicare.
Medicaid
Ohio's Assisted Living Waiver Program, open to eligible Ohio Medicaid recipients, may cover assisted living room and board. Participants must meet certain thresholds for level of care and service needs and meet specific financial guidelines.
Take Our Senior Living Assessment Quiz Now
FAQ About Assisted Living in Cincinnati, OH
Yes! Many assisted-living communities offer virtual tours, which may help out-of-town seniors narrow down their choices. Your local Cincinnati senior living advocate can help arrange virtual tours of properties you're interested in.
Overnight visits with family or friends are reviewed on a case-by-case basis. Each facility will determine risk levels for allowing a resident to leave the facility for more than one day. A local senior care advisor can help you and your family understand the policies of each assisted-living property and your senior's eligibility.
Assisted living properties feature apartment-style living, so seniors are encouraged to bring their own furnishings and decorations to personalize their living space. Many properties provide basic furniture, such as a bed or couch, although each resident is allowed to decorate as they wish.
Assisted Living in Cities Near You