Assisted Living in
Colorado Springs, CO
Find Your Colorado Springs, CO Care Advisor
Find the Best Assisted Living Near Colorado Springs, CO
Looking for the best assisted living community in Colorado Springs, CO? Are you familiar with the cost of assisted living facilities in the city? What does the local area offer you and your loved one? Here's your helpful guide to answer all your questions and help you find the best assisted living to meet you or your loved one's needs.
When you or a senior loved one is looking for assisted living in Colorado Springs, it's often difficult to sort through all the options, the foreign terms, and the process of finding the perfect place. Working with an assisted living advisor in Colorado Springs makes it simple. Your senior living advisor will offer you and your loved one the knowledgeable guidance you need in a caring, compassionate way. Our senior advisors take pride in helping every family they work with find the right assisted living option that fits their unique interests and needs.
Contact your local assisted living advisor today to get the assistance that you need to find the perfect assisted living facility for you or someone you love.
Finding Your Assisted Living Advisor in Colorado Springs, CO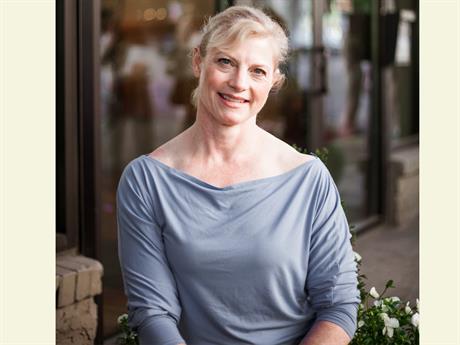 Tory Barcus | 719-728-2468
Proudly serving serving Colorado Springs and the Pikes Peak Region in Southern Colorado including Monument to Fountain, Manitou Springs to Falcon
Connect now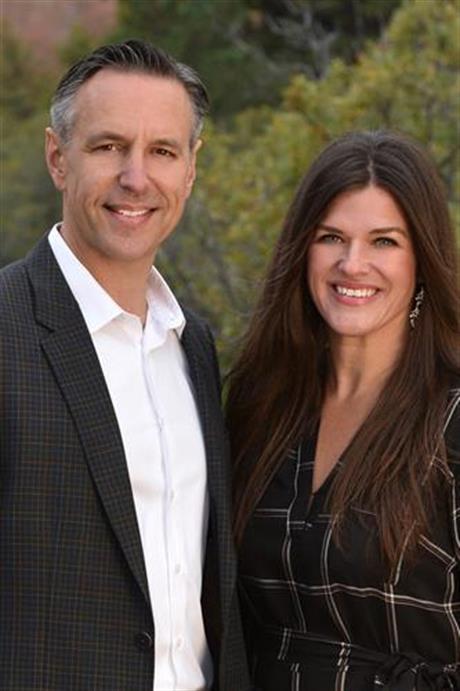 Ed and Jennifer Wagner | 720-513-7125
Servicing Denver Metro, including surrounding suburbs and the Foothills Communities
Connect now
What is the Cost of Assisted Living in Colorado Springs, CO?
According to the Genworth Cost of Care Calculator, the cost of assisted living averages around $4,663 per month for Colorado Springs assisted living facilities, but prices may vary significantly throughout the area.
Remember, your assisted living advisor may be able to help you negotiate those fees. It's a free service and an excellent way working with our advisors can help you save money.
Colorado Springs, CO, at a Glance
The second most popular city within the state of Colorado, Colorado Springs is located right at the base of Pikes Peak, one of the most well-known American mountains. The city covers over 186 square miles and is consistently ranked as one of the best places to live in America. In fact, in 2018, U.S. News named the city the most desirable place within the United States to live.
Colorado Springs Weather and Climate
On average, Colorado Springs gets just over 17 inches of rain each year but receives more than 57 inches of snow annually. The average low temperatures in January are 14 degrees Fahrenheit and the average high temperature in July is 85 degrees Fahrenheit. Winters are relatively mild and large accumulations of snow in downtown Colorado Springs are fairly rare. Colorado Springs has an average of 243 sunny days per year.
Local Hospitals and Notable Medical Care
A variety of local hospitals can be found in the city of Colorado Springs. Some of the top hospitals include:·
Encompass Health Rehabilitation Hospital of Colorado Springs
Transportation
Plenty of transportation options are found in Colorado Springs, from air transport at the Colorado Springs Airport to the Mountain Metropolitan Transit, which provides public transportation services in the area. The city also offers a Bike Master Plan with plenty of urban trails, on-street infrastructure, and single-track trails for cyclists. The Walk Score for the city is 34 out of 50 states.
Arts, Culture, and Recreation
Colorado Springs is home to many art and cultural attractions. Some of those include:
How Do I Pay for Colorado Springs, CO Assisted Living?
Are you trying to determine how you'll pay for Colorado Springs assisted living communities? You'll find many different options that can help you afford care, from Veteran's benefits to Medicare.
Veteran's Benefits
If you're a military veteran, you may be eligible for financial aid that helps you pay for the cost of assisted living. This benefit is a pension benefit, so it doesn't depend on if you've sustained service-related injuries in the past.
Long-Term Care Insurance
Long-term care insurance can help cover the cost of assisted living if you require this type of care. Without this kind of coverage, the costs of long-term care can be difficult to pay. Purchasing long-term care insurance is much like buying disability or life insurance. You choose the coverage you want and are issued a policy that can help you prepare for the expenses of long-term care.
Home Equity
If you own your own home, you may be able to use your home's equity to pay for the cost of a Colorado Springs assisted living facility. Home equity lines of credit are loans that are secured by the value of your home and give you the flexibility to withdraw money on a necessary basis. Many seniors find that getting cash from the value of their home offers an excellent way to pay for their long-term assisted living care.
Medicare
A type of health insurance available to Americans over age 65 — usually does not pay for the cost of assisted living. However, it may cover short-term stays in the event of an injury or illness that requires care.
Medicaid
Medicaid is available for many low-income seniors who have few assets outside of their homes. It's funded partly by states and partly by the federal government. Most state Medicaid programs do cover some of the costs associated with assisted living, such as medication management, medical exams, nursing care, assessments, and case management.
Take Our Senior Living Assessment Quiz Now
FAQ About Assisted Living in Colorado Springs, CO
The services and amenities provided by assisted living communities in Colorado Springs will vary, so it's important to ask about available services and amenities when considering your options. Services provided generally include medication monitoring, personal care as needed, laundry and housekeeping, 24-hour emergency care, some level of medical services, and meals. Additional amenities that may be included are beauty salons/barber shops, library/computers, activity/game room, group trips, and social activities.
Assisted living facilities function primarily as residential environments, while nursing homes often known as skilled nursing facilities – are medical environments. For example, residents at an assisted living community in Colorado Springs have access to varying levels of medical attention based upon their unique needs. The facility may offer transportation to appointments or medication assistance. Nursing homes, on the other hand, offer medical care around the clock, and additional rehabilitation services like respiratory, speech, physical and occupational therapies are available to those who need them.
Many assisted living communities in Colorado Springs recognize the importance of pets to the wellbeing of their residence and do allow them. However, each community is different, and it's important to ask whether residents can bring pets and what types of pet services may be offered when choosing a facility.
Assisted Living in Cities Near You