Memory Care in
Milwaukee, WI
Find Your Milwaukee, WI Care Advisor
Find the Best Memory Care Near Milwaukee, WI
Memory care in Milwaukee, WI, provides a safe and secure community for individuals with various forms of dementia, Alzheimer's, or memory loss. It is structured living where residents are closely monitored to prevent wandering and confusion and improve an individual's overall health and well-being. Memory care in Milwaukee, WI, has special activities and programs designed specifically for those who have Alzheimer's and various forms of dementia. This can help with their cognitive abilities while allowing them to do the things they enjoy. In addition, memory care communities in Milwaukee, WI, have specially trained staff who are able to provide the best care to their residents.
Types of Memory Care 
Memory care communities in Milwaukee, WI, provide those with a diagnosis of Alzheimer's and other forms of dementia a safe place to live. The staff gets to know each person to provide care that is unique to their needs and interests. These communities improve the overall outlook for residents. Not only do they have a secure place to live, but one that allows social interaction. When applicable, the residents can have some amount of independence which may reduce violent outbursts. Ultimately, these communities can help reduce the number of hospital visits these individuals have.
Dementia is a common term often used to describe any condition that includes some type of decline in cognitive functioning. Dementia is the umbrella term for various diseases that cause damage to the brain. Those diagnosed with dementia are usually in the early stage of these disorders. Those in this early stage have symptoms that may include difficulty remembering things, difficulty with language, and problems performing the activities of daily living (ADLs). This is abnormal behavior and not a typical part of aging. However, the symptoms can begin to impact relationships, behaviors, and feelings.
Alzheimer's is the most common type of dementia and the one that is most talked about. When an individual has Alzheimer's, the damage has occurred to the part of the brain that controls learning and memory. As a result, these individuals often have difficulty performing daily activities of living. In addition, those who have a family history of Alzheimer's are at a higher risk of being diagnosed with the disorder.
Memory loss is an advanced stage of dementia. This stage is usually marked with aggression, and often those with memory loss are challenging to manage and care for. Most often, they are unable to live at home because they require constant care.
Our memory care advisors are the experts on the available options at a Milwaukee memory care facility. Our care advisors are trained and have specific knowledge and expertise about the memory care community. They will help you find the best memory care in your local area. Once you connect with a memory care expert, they will become your advocate to help you create a plan that is customized to your specific needs. Your Milwaukee care expert guides you through every decision you must make.
Finding Your Memory Care Advisor in Milwaukee, WI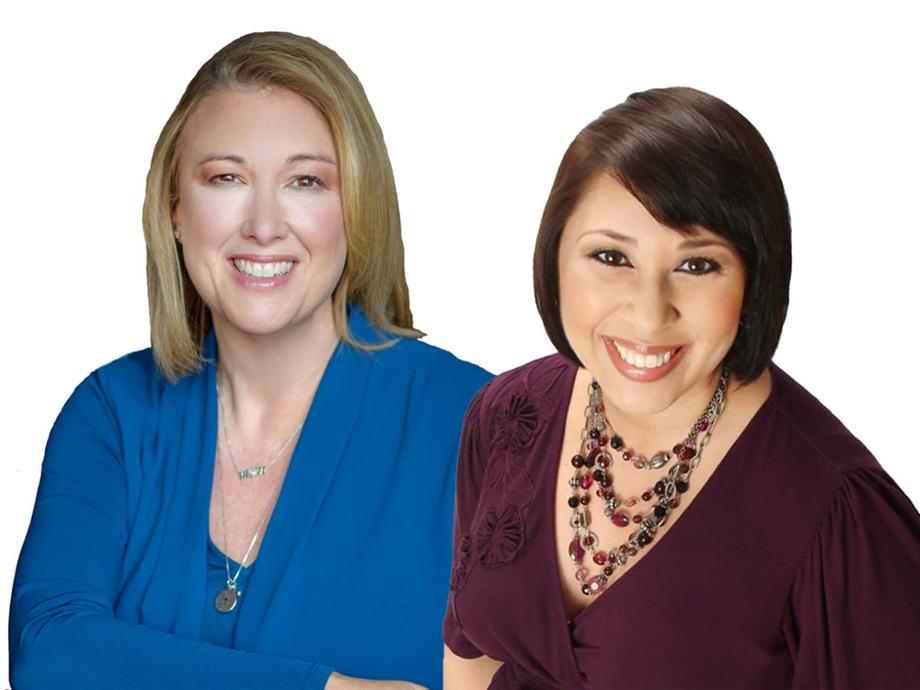 Jennifer Eastman & Catherine Harris | 262-289-4020
Areas Covered:
Serving the greater Milwaukee area including Franklin, Greenfield, Kenosha, Mount Pleasant, Pleasant Prairie, Oak Creek, Racine, and Wauwatosa
Connect now
What is the Cost of Memory Care in Milwaukee, WI?
The average cost for memory care in Milwaukee, WI, is $7,000 per month. Memory care is specialized for those living with Alzheimer's disease or other dementia-related diagnoses. Each person with these diagnoses is different and requires special care. As a result, the exact cost of memory care may differ based on your specific needs. A Milwaukee memory care advisor can help you understand the details so that you can make a more informed decision.
What Should Every Senior Know About Living in Milwaukee, WI?
There are many reasons why you should consider a memory care facility in Milwaukee, WI.
Milwaukee Weather & Climate:
Milwaukee weather is warm in the summer, with an average temperature of 81 degrees Fahrenheit. It can get freezing in the winter with a low temperature of 18 degrees Fahrenheit. You will only be able to sit outside and enjoy the temperature for about half the year.
Local Hospitals and Notable Medical Care:
There are 35 hospitals in and around the Milwaukee area. These hospitals have specialties in the treatment of cancer, sports medicine, and cardiac care. They also specialize in women's services.
Transportation:
When your family comes to visit you in Milwaukee, they will be able to get around the city easily with the streetcar system. In the city, there is a skywalk to allow your family to take in the sites safely and comfortably. They also have a bus system that can get your family anywhere they need to go.
Arts, Culture, and Recreation:
Milwaukee offers many cultural opportunities your family can take you on day trips to visit. These attractions include the Botanical Gardens, museums, the Performing Arts Center, the zoos, and the Memorial Center.
How Do I Pay for Memory Care in Milwaukee, WI?
Even though the cost of Milwaukee memory care is affordable, it is always good to know what options may be available to you. There may be some assistance to help you pay for this specialized care. In addition, there may be opportunities for you to get assistance with your monthly living costs.
Veteran's Benefits
Veterans benefits are specifically for veterans and their spouses. This benefit has the potential to provide a significant financial benefit that many individuals may not be aware of to help with everyday needs.
Long-Term Care Insurance
Long-term care insurance is a special kind of insurance specifically intended to help pay for the costs associated with assisted living, including memory care. This particular insurance covers items that Medicaid and Medicare do not typically cover.
Home Equity
When you pay the mortgage on your house, you build equity in your home. This equity could be enough to cover the costs associated with memory care. You have the option to sell your house and use that money to pay your memory care costs.
Medicare
Typically, Medicare does not cover the cost of memory care. There is coverage for a skilled nursing facility, including memory care, that results from hospitalization.
Medicaid
Medicaid can cover the cost of the room, board, and nursing care. Depending on the state, Medicaid may pay for some portion of a memory care community.
Take Our Senior Living Assessment Quiz Now
FAQ About Memory Care in Milwaukee, WI
There are often changes in health or behavior that indicate it may be time for a memory care facility. These symptoms may include:
Declining Health – When someone can no longer manage their medication, it may be time they need a memory care facility.
Behavior – You may start to see extreme changes in behavior. These are signs that it is time for a memory care facility. Someone that was once social may not want to see anyone or do anything. This is a common sign of decline.
Safety – When an individual has periods of confusion and disorientation, that individual may be a safety risk to themselves, and it may be time for memory care.
You may be able to take a virtual tour of a Milwaukee memory care facility. However, it is essential to know that they all do not provide virtual tours. Our website will give you all the information you need to connect with an advisor who can help you set up a tour.
Most often, memory care facilities do not allow the residents to have their own pets, as they are not able to care for the pets themselves. There are, however, some memory care facilities that partner with organizations that provide pet therapy.