Memory Care in
Huntsville, AL
Find Your Huntsville, AL Care Advisor
Find the Best Memory Care Near Huntsville, AL
Memory care facilities are residential care homes for older adults with dementia and related cognitive decline. Residents receive specialized care in a secure environment, with caregivers on hand night and day to tend to their needs. Memory care staff members are trained to de-escalate aggressive behavior and escape-seeking and to provide redirection and reminders. Huntsville memory care properties are secured for the safety of residents, typically with electronic locks, cameras, and secured exterior doors. Many memory care communities are part of a larger assisted living facility, separate and secured from the rest of the property, while others are stand-alone properties dedicated solely to memory care.
Types of Memory Care
Although many people recognize Alzheimer's Disease as a form of cognitive decline, it's not the only type of dementia. Huntsville memory care communities accommodate older adults with all levels of dementia diagnoses, from early to late-stage dementia.
Common dementia conditions that Huntsville memory care residents may have include:
Alzheimer's disease
Frontotemporal dementia
Mixed dementia
Lewy body dementia
Some memory care properties may also treat individuals who have other health conditions that have a side effect of cognitive decline, like:
Parkinson's disease
Creutzfeldt-Jakob disease
Traumatic brain injury (TBI)
Huntington's disease
The construction and layout of many Huntsville memory care properties is purposeful and created with safety in mind, helping to reduce confusion for residents. Open floor plans and wider hallways are easier for residents to navigate than long, narrow hallways. Places like the dining room, individual apartments, and recreation areas are all clearly marked, and residents are prevented from entering restricted areas like storage closets and maintenance areas. Background music and lighting are designed to avoid sensory overload for residents.
Memory care communities in Huntsville offer activities that help slow cognitive declines, such as music or art therapy. Many aging adults in memory care facilities benefit from occupational, physical, and speech therapies, which are often offered on-site. Activities are intended to improve the residents' quality of life without being overwhelming.
Finding Your Memory Care Advisor in Huntsville, AL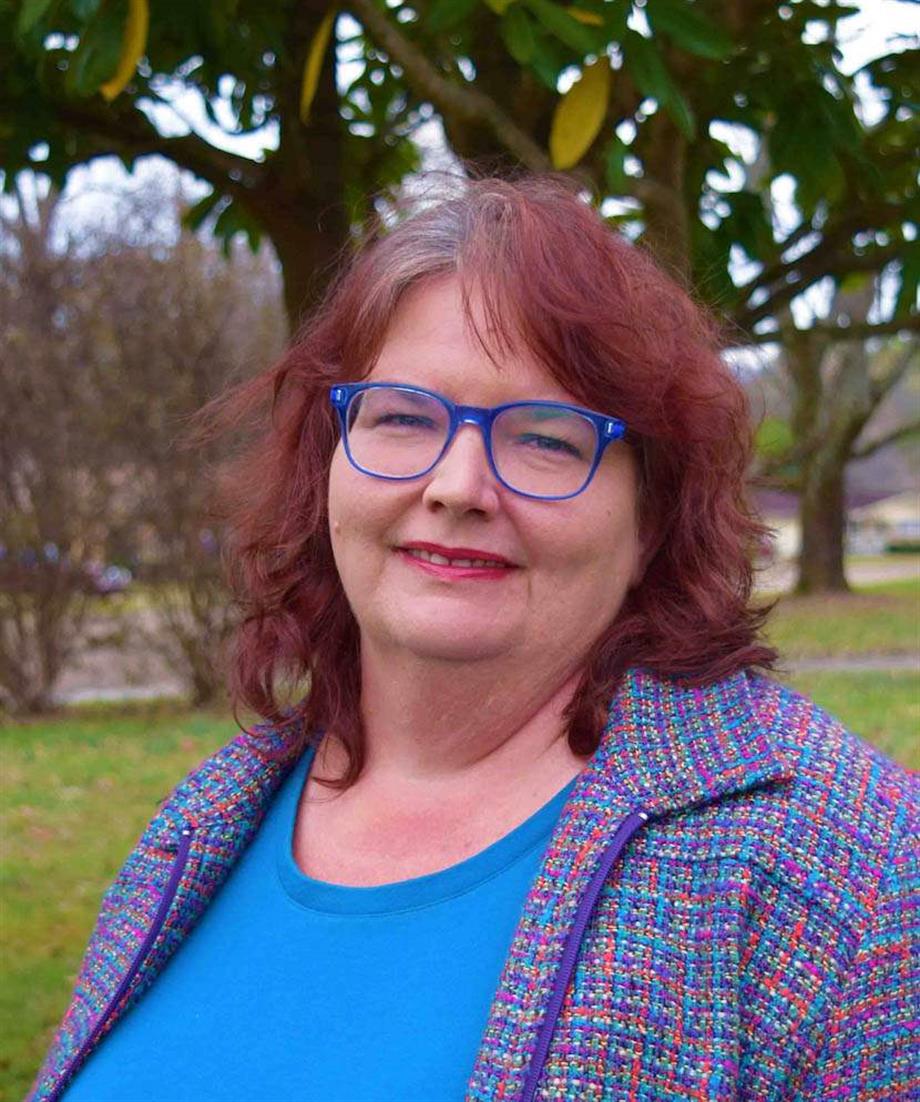 Areas Covered:
Serving North Alabama including Huntsville, Madison, Decatur, Muscle Shoals, Fort Payne, Scottsboro, Cullman and Gadsden
Connect now
What is the Cost of Memory Care in Huntsville, AL?
The average monthly cost of memory care in Huntsville is $3,914. Every facility's costs will be a little more or less, depending on the amenities they provide. Memory care is usually more expensive than other types of senior living options, due to the additional training and certification of staff members and the low staff-to-resident ratios. Families who are moving a loved one from one type of senior care to memory care should be aware of the potential cost implications.
Huntsville memory care residents have their own private apartment, which includes light housekeeping and laundry service. Nutritious meals are also provided, with assistance eating provided if needed. Many seniors in memory care also require help with the activities of daily living (ADLs), such as:
Using the bathroom or incontinence assistance
Personal care, such as bathing, grooming, or applying make-up
Medication management and diabetes care
Escorts to meals and activities
Transportation to doctor's appointments and errands
Mobility help, such as transfers and lifts
Each Huntsville memory care resident has an individual treatment and care plan, with doctors' instructions, their dementia diagnosis, and any other health conditions staff members should be aware of. These plans often include the kinds of ADL assistance each person requires. Care plans are flexible and can change as the individual's condition changes. Help is always available for residents.
What Should Every Senior Know About Living in Huntsville, AL?
Huntsville is the largest city in Alabama, located in the northern part of the state. It's nicknamed the "Rocket City" because of the NASA facility here. Seniors can benefit from the amenities a big city offers, like healthcare options and ready access for visiting family and friends. There's a large airport and several interstates that go through the city. Families may enjoy taking their seniors to Monte Sano State Park to visit the Japanese gardens or stroll through the Botanical Gardens.
Huntsville Weather & Climate
Huntsville summers are long and hot, with average temperatures of 90 degrees and milder winters with lows in the 30s and just a few inches of snow each year.
Local Hospitals & Notable Medical Care
Huntsville seniors have plenty of choices for superior health care. Huntsville Hospital offers 24-hour emergency care and has several affiliated specialist providers. Or, they may choose Crestwood Medical Center, which offers telemedical options.
Transportation
Huntsville's public transportation department operates a fixed-route bus line and a downtown trolley area. There is also a handi-ride service available for seniors who need ADA-compliant transportation.
Arts, Culture & Recreation
The Huntsville Art Museum is one of the city's most popular destinations for fixed and rotating exhibits and performances. Arts Huntsville supports community engagement through performances, programs, and festivals throughout the year, some of which families of memory care residents may enjoy escorting their loved ones to.
How Do I Pay for Memory Care in Huntsville, AL?
As families begin to explore different ways to pay for Huntsville, AL, memory care, your local senior living advisor will be there to assist. They can help you understand the monthly fees of your selected properties, including fees unique to each property. They can also help you learn more about different programs and benefits that can help pay for memory care accommodations.
Veteran's Benefits
The U.S. Department of Veteran's Affairs offers two programs for military veterans to help pay for long-term care. The Improved Pension Program and the Aid and Assistance Benefits can cover accommodations in a memory care facility and services provided, like therapy or ADL assistance.
Home Equity
If your loved one has paid off all or most of their home, then they may be able to use the home's equity to pay for their Huntsville memory care fees. Ask your local Huntsville memory care advocate how to use home equity for memory care.
Spend Down
Alabama Medicaid has an income threshold to qualify, which is $2,523 for individuals and $5,046 for married couples. Older adults with a monthly income over this amount may be allowed to "spend down" the excess on medical treatment and medication in order to qualify for Medicaid. Local Huntsville memory care advisors can help you learn how the program works.
Medicare
While Medicare Part A and Part B do not cover memory care fees, some Supplemental Medicare plans may cover some memory care services. Check your loved one's insurance coverage to see if they participate in one of these plans.
Medicaid
Alabama Medicaid offers a long-term care waiver to pay for memory care accommodations called the Home and Community Waiver Program. To qualify, seniors must demonstrate that they require a nursing home level of care but would prefer to receive services in a Huntsville memory care facility.
Take Our Senior Living Assessment Quiz Now
FAQ About Memory Care in Huntsville, AL
Many families may not be sure where to begin when finding a Huntsville memory care community for their loved ones, but local memory care advisors can help. They work with you to find a Huntsville memory care community that fits your loved one's needs and your budget and can arrange tours of your top picks.
Nursing homes are for seniors who need ongoing medical care or are recovering from an illness or surgery. Nurses are on hand 24-7, and medical care is provided on-site. Huntsville memory care communities, however, are specifically for older adults with cognitive decline and don't offer the comprehensive physical medical care that nursing homes do.
Many Huntsville memory care communities allow pets, but each facility will have its own policies for the animals. Some facilities may even have pet therapy available. Staff members may help Huntsville memory care residents care for and walk their pets.