Memory Care in
Birmingham, AL
Find Your Birmingham, AL Care Advisor
Find the Best Memory Care Near Birmingham, AL
Memory care facilities in Birmingham, AL, are senior living options for aging adults with cognitive decline. Residents in these communities receive personalized dementia treatment and supervision around the clock from professionally trained caregivers who help de-escalate dementia-related outbursts and behavior. Birmingham memory care properties are secured for resident safety with encoded locks, cameras, and other security measures. Many memory care communities are part of a larger assisted living property, which makes the transition easier for residents already living there. Others are stand-alone facilities exclusively dedicated to memory care.
Types of Memory Care
Memory care properties in Birmingham accept seniors with most types of dementia diagnoses. Although Alzheimer's Disease is the most visible form of dementia, memory care communities also treat people with:
Frontotemporal dementia
Mixed dementia
Lewy body dementia, and
Alzheimer's disease
Some Birmingham memory care facilities are also equipped to accommodate people who have non-dementia-related health conditions that cause cognitive decline, like:
Parkinson's disease
Creutzfeldt-Jakob disease
Traumatic brain injury (TBI)
Huntington's disease
The physical design of memory care communities in Birmingham helps reduce confusion and anxiety for residents. Instead of long, confusing hallways, many facilities have open floor plans, wider hallways, and clearly marked directions that makes navigating these areas easier. The dining room and common recreational areas are usually open, while places like the fitness center, kitchen, or storage areas are secured. This gives residents a safe environment to roam around in while enjoying as much independence as possible.
Caring for cognitive decline and improving the quality of life for aging adults is just as important as keeping them physically safe. Many Birmingham memory care communities offer on-site occupational and speech therapies to help seniors preserve their capabilities. Some also offer alternative care options that help with cognitive decline and improve residents' quality of life, such as music and art therapy, in-room aromatherapy, or even pet therapy.
Finding Your Memory Care Advisor in Birmingham, AL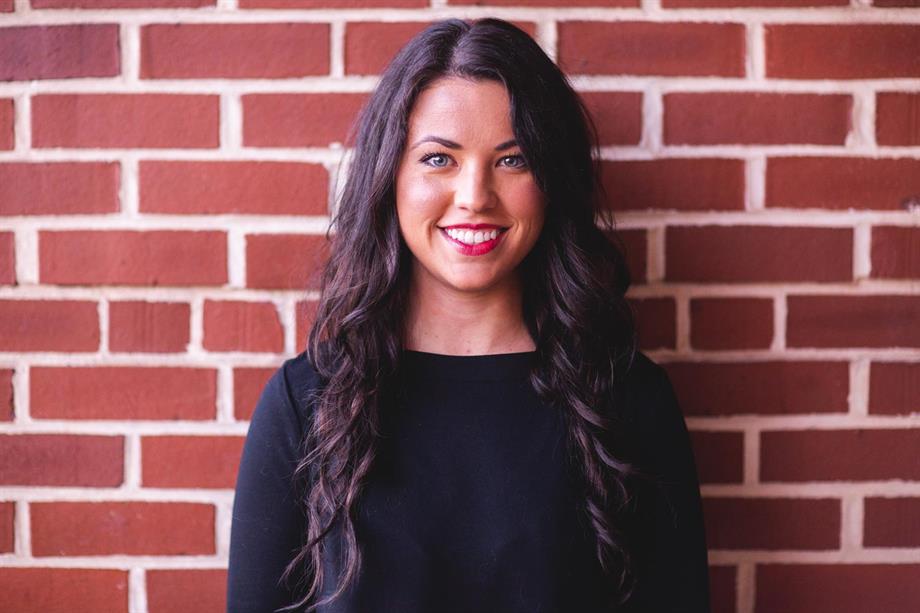 Areas Covered:
Serving Jefferson, Shelby, St. Clair and Walker counties.
Connect now
What is the Cost of Memory Care in Birmingham, AL?
The cost of memory care in Birmingham, AL is $4,713 per month on average. However, each facility varies depending on its location and amenities. Memory care usually costs more per month than other senior living options, such as assisted living, because of the higher levels of staff training and certification, plus additional treatment services.
Memory care residents have either a private or semi-private room and receive light housekeeping and laundry services. Three meals each day, prepared with the nutritional needs of seniors in mind, are also provided. Those who cannot eat in the dining room receive room-service delivery and help eating, if necessary. Many seniors in memory care require help with the activities of daily living, as well, such as:
Using the bathroom or incontinence assistance
Personal care, such as bathing, grooming, or applying make-up
Medication management and diabetes care
Escorts to meals and activities
Transportation to doctor's appointments and errands
Mobility help, such as transfers and lifts
Most Birmingham memory care facilities create a personal care plan for each resident, including their dementia diagnosis and doctor's instructions. Some care plans can indicate certain ADLs residents need help with each day. However, with 24/7 caregiver support, Birmingham memory care residents always have immediate needs met.
What Should Every Senior Know About Living in Birmingham, AL?
Birmingham is the second-largest city in Alabama, located in the northern part of the state at the tip of the Appalachian mountains. The city is famous for being the birthplace of Veteran's Day and now hosts the country's largest annual Veteran's Day celebration. Older adults can benefit from the amenities a major city offers, such as more transportation and lodging options for visiting family and friends, and a larger selection of healthcare providers. Alabama is a fairly tax-friendly state for seniors because pensions and Social Security aren't subject to state income tax.
Birmingham Weather & Climate
Summers in Birmingham are long and hot, with high humidity and July temperatures reaching the low 90s. However, Winters are usually mild, with about an inch of snow each year. Birmingham receives an average of 56 inches of rainfall annually.
Local Hospitals & Notable Medical Care
There are many health care options for aging adults in Birmingham, such as Grandview Medical Center, which provides emergency services and primary care. Or, seniors may choose medical care from the esteemed University of Alabama Medical System, which features access to cutting-edge techniques, research, and innovative care centers.
Transportation
The Birmingham-Jefferson County Transit Authority operated MAX Transit, a fixed-route bus system covering the city of Birmingham and Jefferson County. Seniors who require ADA-compliant or wheelchair-accessible transportation may apply for paratransit services.
Arts, Culture & Recreation
A visit to the Birmingham Botanical Garden is a scenic option for some families and their aging loved ones. The Gardens feature special seasonal displays and highlight a diverse array of plants. Some seniors may enjoy visiting the Arlington Historic House, which displays Birmingham history, or the Alabama Jazz Hall of Fame.
How Do I Pay for Memory Care in Birmingham, AL?
When you start exploring ways to pay for your loved one's Birmingham memory care facility, ask for help from a local Birmingham memory care advisor. These advocates can help you learn more about memory care pricing, along with different benefits and programs to help pay for memory care.
Veteran's Benefits
Birmingham military veterans and their surviving spouses are potentially eligible for two programs from the U.S. Department of Veteran's Affairs. The Improved Pension Program and the Aid and Assistance Benefit are often used to pay for memory care services and accommodations. Ask your local VA Canter for help applying on behalf of your loved one.
Home Equity
Birmingham homeowners can use their home's equity to pay for memory care if they've paid off most or all of their home. Ask your local memory care advocate for more information about how the process works.
Spend Down
Seniors whose monthly income is more than the Alabama Medicaid income cap ($2,523 for individuals and $5,046 for married couples) may still have eligibility to enroll in Medicaid if they use the state's "spend down" program. Older adults or married couples whose monthly income is higher than the cap may spend the difference on medical care and become eligible for Medicaid coverage. Ask a local Birmingham memory care advocate for more information about this program.
Medicare
Many older adults enroll in Medicare A and B when they turn 65. These programs don't cover memory care. However, once they're enrolled in Traditional Medicare, seniors may also choose some Supplemental Medicare plans that may cover memory care services. Check your loved one's insurance policies to see what coverage they have.
Medicaid
Alabama Medicaid recipients may apply for a Home and Community Waiver Program to pay for memory care. Applicants must demonstrate that they need a nursing home level of care, but prefer to receive services in a Birmingham memory care facility instead.
Take Our Senior Living Assessment Quiz Now
FAQ About Memory Care in Birmingham, AL
Memory care facilities focus treatment on cognitive decline and dementia and don't offer the same 24-hour medical care as a nursing home. While some memory care residents may have underlying health conditions, they don't require ongoing nursing care. Nursing homes provide medical care around the clock for people with severe health complications and are unable to care for themselves or who are recovering from a serious illness or injury.
Usually, yes! According to Health Insurance Portability and Accountability Act (HIPAA), memory care is considered a deductible medical expense. The two criteria to qualify for long-term care are: if the individual cannot complete at least two ADLs and if they receive medical care from a licensed provider with a specific care plan. Many older adults in memory care fit these criteria. Your local memory care advisor can provide more information about deducting memory care costs.
Consulting with a memory care advisor in the Birmingham area is a great place to start. They can help you find memory care facilities in your preferred area of town. Additionally, the care advisor can explain more about locating and applying for a facility that suits your loved one's needs.