Senior Living Advisor in Kansas City, MO
Choosing a senior living community is a multifaceted process that requires the local knowledge and senior care expertise offered by Kansas City senior living advisors. When you request to work with a senior living placement advisor in Kansas City, MO, they guide you through the process of identifying what you need, selecting the facility that can meet those needs, and then transitioning into senior care — step by step.
Personalized Support With a Kansas City Senior Living Advisor
Choosing a senior living community is an incredibly personal, life-altering decision, and it's easier when you do it with the help of a Kansas City senior living advisor.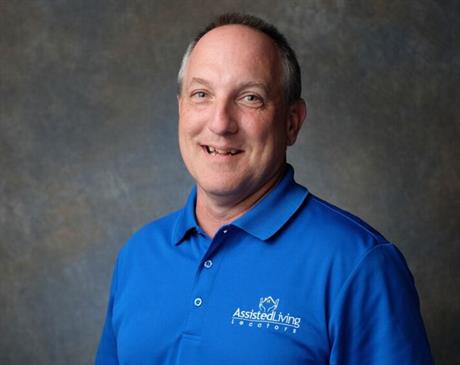 Serving Olathe, Overland Park, Leawood, Prairie Village and the Greater Kansas City area
Connect now
About Kansas City, MO
Cost of Living
On average, those who live in an assisted living facility in Kansas City, MO, will pay around $4,585 per month. However, your Kansas City senior living care advisor can help you review options and get the best price. It can be hard to predict the cost of senior living because your level of care or how much assistance you need with activities of daily living will drive your rates. Other factors will play a role, too, like the geographical region, the square footage of your unit or apartment, if you will live alone or with a spouse or roommate, and more.
Local Hospitals and Medical Care
If you have any complex medical conditions or you see a specialist for your medical care, it's important to visit with your Kansas City senior living advisor. They'll want to work alongside you and your family to ensure the area offers the specialists and services you need to manage your health. Generally speaking, Kansas City, MO, is an ideal place to live with easy access to several nationally ranked healthcare systems.
U.S. News and World Report ranks healthcare systems according to how well they treat life-threatening, rare or complex medical cases. Their list puts these healthcare providers in the top five in the Kansas City, MO, area:
Weather and Climate
Your Kansas City senior living advisor will share that the area experiences true seasons. You can expect hot summers and cold winters with little snow (just 15 inches per year on average). Its BestPlaces ComfortIndex Score is 7.2, which means it's more comfortable than most cities in the United States. Seniors who live in the area enjoy spending time in Kansas City's many parks during the spring, summer and fall months.
Transportation
As your Kansas City senior living placement advisor will share, local transportation is typically included in the monthly cost of senior living. However, for those who enjoy the freedom that public transportation affords, Kansas City delivers with RideKC Regional Transit.
FAQs About Senior Living Advisors in Kansas City, MO
No, your senior living advisor in Kansas City takes an unbiased approach as they help you choose the right community.
Senior living advisors in Kansas City walk you through the process step-by-step, from identifying your needs to choosing the right facility for you.
Simply reach out to us at Assisted Living Locators today, and we'll partner you with your Kansas City senior living advisor.
Senior Living Advisors in Cities Near You