Senior Living Advisor in Topeka, KS
Topeka is situated in the heart of Shawnee County and is one of the top places to live and retire in Kansas. This vibrant community offers residents four distinct seasons, lots of beautiful rolling hills with trails, and an exciting arts and culture scene. In fact, Topeka is known as the "Golden City" due to the way the sun gloriously washes across the community's landscape. Anyone looking for the perfect community to meet their specific needs and wants can benefit from the services provided by a Topeka certified senior living advisor.
Personalized Support With a Topeka Senior Living Advisor
A Topeka certified advisor for senior care often asks their clientele to take a brief senior needs assessment quiz either online or by phone. These questions help advisors determine what features in a community are most important for seniors and their families. This personalized service reveals key details and information such as budget, lifestyle and any special care needs a senior may have.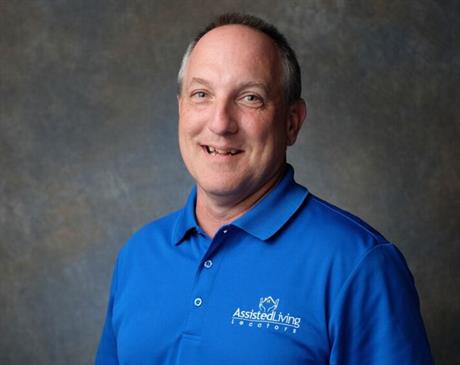 Serving Olathe, Overland Park, Leawood, Prairie Village and the Greater Kansas City area
Connect now
About Topeka, KS
Cost of Living
The median cost for senior housing in Topeka ranges between $4,495 and $8,129. Those who are interested in a luxury community with vast amenities or who require specialized care are likely to receive a higher estimate from their Topeka advisor for senior living.
Local Hospitals and Medical Care
A Topeka senior living placement advisor will be able to discuss in depth the care available at local hospitals and medical facilities. Some of the best health providers in the community include:
Stormont Vail Health — This health system is the largest in Topeka and has over 300 specialists with 56 areas of focus and 200 primary care providers who offer traditional and holistic treatment options.
Topeka Hospital — This is an emergency-focused specialty hospital that offers in-house diagnostics and modern treatment options in their state-of-the art facility and laboratory.
The University of Kansas Health System St. Francis Campus — This 378 bed hospital in Topeka offers routine care and an array of specialties including oncology, audiology, cardiology, urology and occupational medicine.
Weather and Climate
In Topeka, the summers tend to be warm and wet, while winters are short but are cold, windy and snowy. High temperatures in mid-summer average around 89°F, and lows in January can reach a chilly 19°F. Topeka receives an average of 16 inches of snowfall and 38 inches of rain annually.
Transportation
There are several ways to get around the community for those who prefer not to drive. Most of the best places to eat, shop and be entertained fall along the multiple fixed-routes of the Topeka Metro bus and paratransit system. Seniors enjoy impressive discount fares and can travel to nearby communities including Lawrence, Leavenworth, and Lansing with ease.
The Kansas City International Airport and the Manhattan Regional Airport are less than an hour away, and an affordable, flat-rate shuttle service is available for seniors ready to travel. Both airports work with several major carriers, including  Air Canada, Alaska Airlines, American Airlines, Delta, United, and Southwest Airlines. Amtrak is another great option for seniors on the move, and they provide service to and from Topeka from hundreds of destinations.
FAQs About Senior Living Advisors in Topeka, KS
Seniors and their loved ones can work with an experienced Topeka senior living advisor for free. Clients don't pay a dime for services, and advisors are compensated by the housing community that a senior chooses to call home.
Yes, a Topeka senior living placement advisor can schedule a video conference at your convenience to answer questions and learn more about your needs. Many communities also offer video tours of their property, which is a perfect option for those who have mobility constraints or live outside of the Topeka area.
Assisted Living Locators makes it easy to find a Topeka senior living placement advisor near you. Seniors can call and speak directly with a friendly representative or perform a quick online search on our website to explore advisors in the area.
Senior Living Advisors in Cities Near You