Danelle Neudecker
Assisted Living Locators Bloomington & Surrounding Areas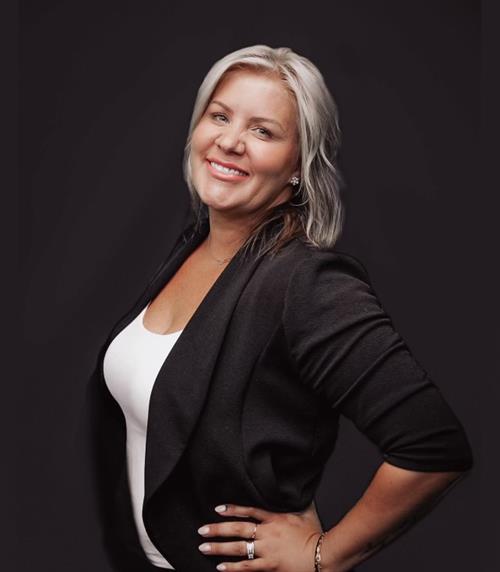 Danelle Neudecker
South Minnesota. Serving Dakota, Hennepin, Scott, Carver, and some Ramsey, Washington counties.
Budget and price range
The average cost of assisted living in the Bloomington, MN area is $7,000 per month. Please contact us anytime to discuss the exact pricing for the care options you need.
We are a 100% free service. We are compensated by the home-care provider or senior living community selected.
952-300-3180
Fill out the form below and I
will contact you shortly. All fields required.
---
Budget and price range
The average cost of assisted living in the Bloomington, MN area is $7,000 per month. Please contact us anytime to discuss the exact pricing for the care options you need.
We are a 100% free service. We are compensated by the home-care provider or senior living community selected.
About Danelle Neudecker
With 25 years of dedicated service in the healthcare field and a Healthcare Business Management degree, I am the proud owner of Assisted Living Locators Bloomington and Surrounding areas. My journey spans from my Nursing degree to Sales and Marketing, Operations and Business Development, specializing in Senior Care. Committed to delivering the highest standard of care, I strive to ensure the well-being and comfort of every client in their assisted living journey. I work closely with each individual client and their families, guiding them through finding the right Senior care options. Committed to making this process seamless, my personalized approach ensures that their unique needs are met. What sets us apart is our commitment to providing this invaluable 100% free service, with extensive experience - offering additional free resources encompassing senior living options, moving and downsizing services, realtor assistance, home care, hospice, and more.
Finding the right senior living options
By providing support and guidance to families going through this challenging journey, we bring confidence and expert knowledge to the placement process.
Take the Assessment
Why choose local experts?
Our advisors are experts on the senior care options available in your area. Once you connect with the care advisor in your community, we'll create a customized plan based on your needs, tour communities with you to help you find the best choice, and help guide you through every step of the decision-making process.
Specialties & Qualifications
Senior Care Expert
25 years in the Healthcare Field
Partnerships With Other Healthcare Resources
Partnerships With Vetted Local Communities
Feedback From The Families
Danelle has been amazing to work with. She consistently goes above and beyond to ensure we had the best experience finding a new skilled living home for my mom in a short amount of time. She carefully listened to all our needs and found us the perfect place so close to where my Dad lives. She has a great mix of professionalism, personal attention, and compassion. 10 out of 10 highly recommend!!!!! Thank you for making this transition such a positive experience.
Danelle was a Godsend for us. She helped my wife, dad and myself find the perfect fit for for dad. He's moved in and happy with his new home. Danelle also helped us in finding movers and a realtor to sell the house. Without her help, who knows whether we would have found as happy an ending to this chapter in my dad's life as we did. Thank you so incredibly much Danelle!! You're awesome!!
Contact Danelle Neudecker
About
South Minnesota.
Bloomington, MN, is an inviting location for seniors looking to retire in a vibrant and friendly community. The city offers a range of cultural and recreational activities, excellent healthcare services, and senior living options to cater to various preferences and needs, making it an attractive choice for older adults seeking a fulfilling retirement experience.
Healthcare in Bloomington, MN
Healthcare in Bloomington, Minnesota is characterized by accessibility and quality. The city boasts reputable medical facilities, hospitals, and healthcare providers. Seniors can access a wide range of healthcare services, including specialized care, ensuring their well-being and health needs are met.
Hospitals
Bloomington is home to several reputable hospitals, including Abbott Northwestern Hospital, Fairview Ridges Hospital, and Park Nicollet Methodist Hospital. These hospitals provide a wide range of inpatient and outpatient services, including emergency care, surgery, and specialized treatment.
Latest Senior Resources by Danelle
Ensuring Proper Medication Management for Seniors Over the Holidays
Proper medication management is a cornerstone of senior health. This ensures that medications, ranging from controlling chronic conditions to…
Continue Reading
Celebrating Grandparents Day: Expressing Gratitude towards our Elders
Grandparents Day is a special occasion dedicated to honoring the invaluable role of grandparents in our lives. The idea…
Continue Reading
Brain Exercises for Seniors
Memory loss can be a challenging and concerning issue for seniors, affecting their daily lives in significant ways. As…
Continue Reading
Cottage Grove

55016

Elko

55020

Farmington

55024

Hampton

55031

Hastings

55033

Lakeville

55044

New Market

55054

Newport

55055

Rosemount

55068

St Paul Park

55071

South St Paul

55075

Inver Grove Heights

55076

Sunfish Lake

55077

Vermillion

55085

St Paul

55111

Sunfish Lake

55118

Eagan

55120

Eagan

55121

Eagan

55122

Eagan

55123

Apple Valley

55124

Burnsville

55306

Carver

55315

Chanhassen

55317

Chaska

55318

Cologne

55322

Minnetrista

55331

Burnsville

55337

Eden Prairie

55344

Eden Prairie

55346

Eden Prairie

55347

Jordan

55352

Shakopee

55372

Savage

55378

Shakopee

55379

Victoria

55386

Waconia

55387

Minneapolis

55406

Minneapolis

55407

Minneapolis

55417

Bloomington

55420

Minneapolis

55423

Bloomington

55425

Bloomington

55431

Bloomington

55435

Bloomington

55437

Bloomington

55438

Minneapolis

55439

Minneapolis

55450
Search Entire Country
Why Work With


a Senior Living Advisor?
Contact Your Local Care Advisors
The services provided by Assisted Living Locators® senior care advisors are designed to make the process of finding senior care as stress-free and seamless as possible for everyone involved.
Finding the right senior care is essential for ensuring the safety, health, and well-being of older adults. With appropriate care, seniors can maintain their independence, enjoy a high quality of life, and age with dignity. However, choosing the right care option can be a challenging and overwhelming task, and it's crucial to consider factors such as location, cost, level of care needed, and personal preferences.
That's why it's important to seek the guidance of a senior care advisor who can help you navigate the complex landscape of senior care and find the best option for your loved one's unique needs. Assisted Living Locators® has over 20 years of experience serving families across the country as the most trusted senior care advisors.
Discover the perfect senior living community with Assisted Living Locators' free services, including personalized assessments, expert guidance, and access to a nationwide network of trusted providers.
Our proprietary four step process ensures you have a seamless experience from start to finish. There is never any cost for our assistance.
1.

In-Depth Assessment of Your Needs

2.

Thoughtful Analysis & Recommendations

3.

Assistance with the Selection Process
Finding the best senior living is complicated. We've made it easier with our free Care Assessment Tool. Try it.
Take the Assessment
Benefits of Working With

a Senior Living Advisor
Advisor in Your City
Assisted Living Locators® senior care advisors are certified professionals who specialize in helping families and older adults navigate the world of senior care. We have over 20 years of experience serving families across the country as the most trusted senior care advisors.
Expert knowledge and experience on the care options in our local area.

Personalized recommendations and guidance

Reduced stress and anxiety for seniors and their families

Unbiased solutions you can trust.

Streamlined search process
Assisted Living Locators is completely free. We are paid by our local communities.
Your advisor will work with your budget from the beginning to make sure you find the right fit for any long-term needs.
Our Advisors have over 25 years in the Senior Care field. We only partner with the best in our local area, including Bloomington, Minnesota. We will work together to make sure your needs are taken care of. We work with Elder law attorneys, Senior moving and downsizing, Home Care, etc.
All of our local communities in Bloomington, Minnesota have an RN on site. Once we have chosen a community and picked a move-in date, we will work with the Director and the RN to have an Assessment scheduled. They will assess the care level.
Yes, we have a variety of options for our veterans.
All of the communities we work with in Bloomington, MN we trust! We have personally toured, met the Leadership team, discussed Staffing, and collected all the information needed.
Local Senior Care Resources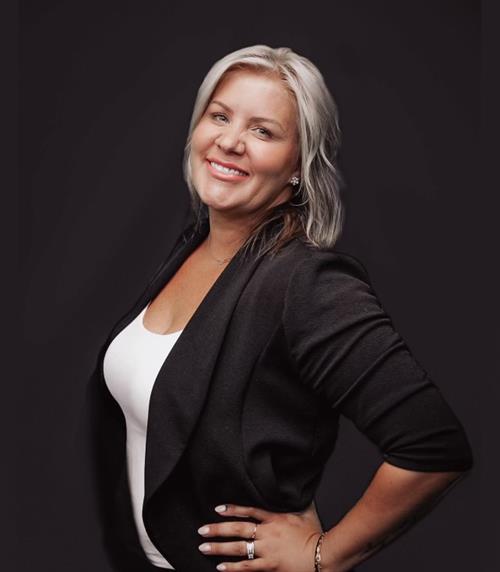 Meet Danelle Your Local Senior Care Advisor
Click learn more to get more information about them or reach them directly via phone number below