Assisted Living in
Nashville, TN
Find Your Nashville, TN Care Advisor
Find the Best Assisted Living Near Nashville, TN
Known as the Music City, Nashville, Tennessee is one of America's most culturally rich cities. The Nashville Metro area  is home to a diverse population of music lovers, including more than 200,00 residents over the age of 65 in the metro area. As such, facilities offering assisted living in Nashville, TN are plentiful.
With so many Nashville assisted living communities available, it's hard to choose the right one with little information. Luckily, a local advisor in Nashville can help you make an informed choice and listen to your financial and lifestyle desires. Assisted Living Locators provides valuable insight into assisted living in Nashville and can offer assistance for finding a local or nearby assisted living service.
Finding Your Assisted Living Advisor in Nashville, TN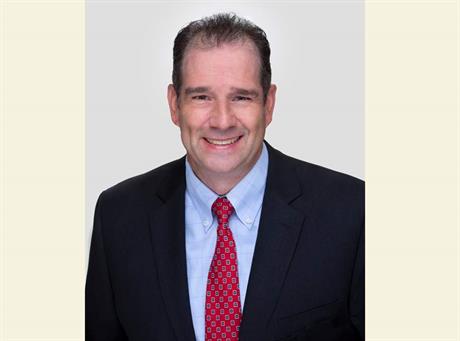 Meet Col Tim Tuttle, USAFR Retired | 615-375-3553
Working with seniors and their families in the Nashville metro area and Middle Tennessee to find the best options for fulfilling senior living.
Connect now
What is the Cost of Assisted Living in Nashville, TN?
In 2021, the monthly cost for assisted living in Nashville was $3,720, which is lower than the monthly national average of $4,000. Nashville also has a lower cost of health care compared to the national average. This includes the standard daily rate for a hospital room, medical or dental check-up.
This is good news for those seeking help with assisted living in Nashville. Assisted living costs can vary depending on different variables. These include the different unit and apartment sizes, such as studio, one or two-bedroom apartments.
Most Nashville assisted living communities offer a base rate for living on their property grounds, with additional fees added based on the higher level of care and services some residents might need. Luckily, base rates already include day-to-day expenses that residents already pay for, such as:
Room and board
Meals
Housekeeping
Activities
Assisted living in Nashville also allows residents to be as independent as possible and spend less money on care that isn't exactly necessary.
Nashville, TN, at a Glance
Nashville Weather and Climate
Nashville experiences old-fashioned Southern weather, including sunny, hot and muggy summer days and chilly winters. Still, the temperature in Nashville is a comfort for residents, as it stays in the range between 25°F and 96°F, with extreme temperature variations a rarity.
Local Hospitals and Notable Medical Care
The best medical care and treatment is never far away in Nashville either. Nearby award-winning hospitals in Nashville include Vanderbilt University Medical Center, ranked 27th in the nation for geriatric services, Ascension St. Thomas Hospital West, and TriStar Centennial Medical Center.
Transportation
For those looking at assisted living in Nashville, there are various ADA-compliant transportation methods, including the Nashville MTA bus system that offers discounted rides to those 65 and older and provides transportation to and from Nashville International Airport and downtown Nashville. To get around between bus stops, ADA Paratransit shuttles are also available.
Arts, Culture, and Recreation
Nashville has been called home by a plethora of other music icons, including Johnny Cash,  Dolly Parton, and Tim McGraw. The Country Music Hall of Fame tells the story of this iconic American style of music.  Folks that fell in love with the 1960s Nashville sound can also tour the still-standing Studio B on Music Row themselves. For senior clients interested in exercise, the beginner-friendly hiking trails of nearby Radnor Lake State Park offer a beautiful getaway from the main city.
How Do I Pay for Nashville, TN Assisted Living?
Costs for assisted living in Nashville can be covered using both private and public funds. Some of these funds to cover Nashville assisted living include:
Veteran's Benefits
The VA offers financial help for veterans looking to cover Nashville assisted living costs. As part of the Improved Pension Program, additional aid is available to retired service members needing financial assistance to cover senior living costs. To see if you or your loved one qualifies for Aid and Attendance or Homebound aid, visit the VA Website for more information.
Long-Term Care Insurance
For those still in good health but already looking for help covering the costs of assisted living in Nashville, long-term care insurance might be a good option. Long-term care insurance covers the costs of care not otherwise covered by Medicare, Medicaid or other health insurance plans, such as help with activities of daily living. This type of insurance is typically bought by those in their 50s or 60s, and the sooner invested in, the better.
Home Equity
If you're looking for assisted living in Nashville and own a home in the area, your home equity can prove to be valuable, as the Re/Max 2021 National Housing Report found that a home in Nashville sells in as little as 11 days! Senior homeowners can use their home equity to help pay for much-needed Nashville assisted living costs while also downsizing to a more manageable and safer living community.
Medicare
Medicare does not cover the costs of assisted living in Nashville. They will, however, continue to cover healthcare costs such as prescriptions, doctor appointments, and other medical care that they covered before someone moved into a Nashville assisted living community.
Medicaid
Whether Medicaid can help cover costs for assisted living varies from state to state, as Medicaid is both a state and federally funded financial assistance program. In Tennessee, Nashville assisted living costs may be covered in part by the TennCare CHOICES Medicaid program. For those residing in assisted living communities, the program covers costs related to homemaker services, medication management, and assistance with personal care.
Take Our Senior Living Assessment Quiz Now
FAQ About Assisted Living in Nashville, TN
Both assisted living and nursing homes offer assistance to aging loved ones. However, nursing homes are hospital-like facilities that offer round-the-clock medical care, while assisted living homes help clients live independently while still assisting with activities of daily living, better known as ADLs. These include:
Dressing
Bathing
Eating
Transferring (to and from beds or wheelchairs)
Mobility such as walking
Although a nursing home also offers help with ADLs, Nashville assisted living allows someone to receive help from the comfort of their own home. Nursing homes offer a more intense level of care through in-house medical staff and not someone's personal doctor.
Assisted Living Locators operate out of middle Tennessee and can meet with clients personally to figure out the next steps for assisted living in Nashville. During the pandemic, tele-meetings are also available to better accommodate social distancing guidelines.
Pet are allowed in most Nashville assisted living communities as they can be used as service or emotional support animals for elderly clients. Different communities have different pet requirements, such as size and breed, fees and deposits, and proof of vaccination records. For more information on which assisted living in Nashville will fit you and your pet's lifestyle, contact a local advisor.
Assisted Living in Cities Near You