Assisted Living in
Tupelo, MS
Find Your Tupelo, MS Care Advisor
Find the Best Assisted Living Near Tupelo, MS
Your loved one will get help with their activities of daily living (ADLs) while still enjoying a high level of independence in assisted living in Tupelo, MS.
However, finding the perfect assisted living option in Tupelo for your loved one can be challenging. Fortunately, you don't have to go through this process alone. There are Assisted Living Locators® Care Advisors in Tupelo who can help guide you through the process from start to finish.
We have put together this guide to help you understand what to expect. We will explore the cost of Tupelo assisted living, describe different options available to pay for the services of an assisted living facility, and highlight some senior-friendly aspects of Tupelo.
Finding Your Assisted Living Advisor in Tupelo, MS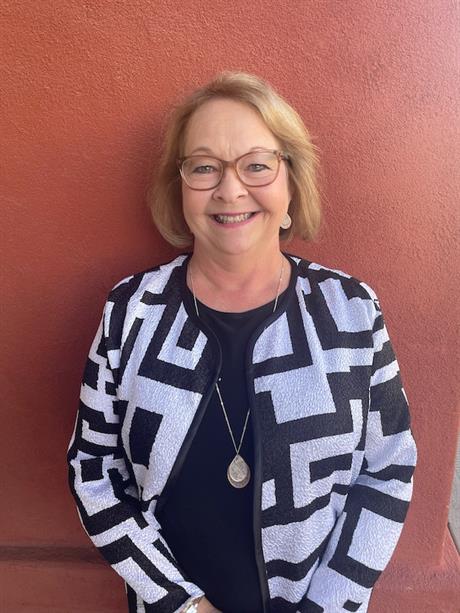 Carla Lunn | 662-470-3009
Serving Northern Mississippi, including Tupelo, Pontotoc, Oxford, Fulton, Corinth, New Albany, Ripley, Columbus, West Point, Starkville, Eupora, Batesville, Grenada, Southaven, Olive Branch, Hernando, Holly Springs, Horn Lake, Senatobia, Amory, Booneville, Baldwyn, Saltillo, Houton, Bruce, Water Valley, and more.
Connect now
What is the Cost of Assisted Living in Tupelo, MS?
The average monthly cost of an assisted living facility in Tupelo, MS is $3,500 per month. A senior care advisor in Tupelo, MS can help you develop a strategy to pay for residence in an assisted living community for your loved one.
To start, add up your loved one's rent or mortgage payment, utilities, home maintenance, grocery bills, transportation costs, and discretionary spending. Doing so will help give you an idea of what they'll be able to pay toward their monthly bill.
It is important to also include the cost of caretaking services for any activities of daily living (ADLs) that your loved one cannot complete on their own. For example:
Bathing and other personal hygiene tasks (shaving, combing hair, putting on makeup, brushing teeth, etc.)
Getting dressed and undressed
Medication management
Moving from one place to another within the home
Traveling to different areas within their community
Meal preparation and dining assistance
One advantage of moving to an assisted living community is that it includes housing, ADL assistance, and other amenities in one place. This can greatly simplify financial management for you or your loved one. Instead of having to track multiple providers, you pay a single bill.
By creating a monthly budget for your loved one, you can determine how much you'll be able to contribute to the monthly cost of their assisted living facility in Tupelo.
What Should Every Senior Know About Living in Tupelo, MS?
Tupelo is a five-time recipient of the All-American City award and offers senior residents many activities and cultural engagement opportunities. It is no surprise that close to 15 percent of the city's population is over the age of 65.
Tupelo Weather and Climate
Over the year, the temperature in Tupelo typically ranges from 92° F in the summer to around 53° F in the winter. The area gets an average of 56 inches of rain per year and can occasionally experience severe weather.
Local Hospitals and Notable Medical Care
Tupelo, MS is home to the award-winning North Mississippi Health Services (NMHS)—the largest hospital in the region. The Tupelo main campus has around 350 doctors representing more than 50 medical specialties. NMHS provides acute, diagnostic, therapeutic, and emergency services, and is the only trauma center (Level 2) in the area. Healthcare offerings include a cancer center, heart institute, surgical services, diagnostic imaging, emergency department, and behavioral health services. NMHS also supports several urgent care clinics as well as virtual visits that provide non-emergency care.
Transportation
Tupelo has several options for residents to get around without driving cars. For example, there is Tupelo Transit, which is an on-demand system that goes curb-to-curb. The Shepherd Center of Greater Tupelo is a local nonprofit which provides seniors with transportation to their medical and rehab appointments. Multiple cab companies operate in the area.
Arts, Culture, and Recreation
Tupelo has a rapidly growing culinary scene with over 160 restaurants to explore. Likewise, the city is home to a full community symphony, an award-winning community theater, and the Tupelo Elvis Festival (which honors Tupelo's native son and the King of Rock & Roll). There are also many senior-specific recreation opportunities, including game parties, arts and crafts groups, social dancing, and low-impact aquatic fitness classes. In the springtime, seniors can enjoy the Tupelo Cherry Blossom Festival.
How Do I Pay for Tupelo, MS Assisted Living?
You will find that there are many ways to pay for an assisted living facility in Tupelo, MS. A senior care advisor will work with you and your family to develop a payment strategy for your loved one's monthly assisted living community fees.
Options to pay for an assisted living community in Tupelo, MS include:
Veteran's Benefits
If your loved one has served in a branch of the United States Armed Forces, they could be eligible for veteran's benefits that cover the cost of their assisted living community. Many veterans (and their spouses) qualify for these benefits through the Department of Veterans Affairs Improved Pension Program. Be sure to reach out to your local Veterans Affairs office for more information about benefits available to veterans for senior care and housing needs.
Long-Term Care Insurance
If your loved one has a long-term care insurance plan, it may partially (or even fully) cover assisted living. Talk with the plan provider to learn exactly what is covered and how your loved one can utilize their insurance benefits.
Home Equity
If your loved one owns their home, home equity may work to pay for some or all of their assisted living care in Tupelo, MS. This can be a desirable option for older adults who possess good credit ratings and have paid off a large portion of their home mortgages. For example, they can sell the house, apply for a reverse mortgage, or use the property as collateral for a home equity line of credit (HELOC). A senior care advisor can help you learn more about using home equity.
Medicare
Neither Medicare parts A or B offer coverage for Tupelo assisted living. However, Medicare can cover medical costs for your loved one, which may free up funding they can use to pay for assisted living.
Medicaid
If your loved one qualifies for Mississippi Medicaid they might be able to use their benefits to cover services received in a Tupelo assisted living facility. They must reside in a facility that is licensed by the Mississippi State Department of Health and is an approved Medicaid assisted living service provider. Also, the program may not pay for all community expenses. Be sure to talk with your Medicaid caseworker and the assisted living community staff to determine what will be covered.
Take Our Senior Living Assessment Quiz Now
FAQ About Assisted Living in Tupelo, MS
An assisted living community is not the same as a nursing home. An assisted living facility in Tupelo provides support services for activities of daily living. A nursing home offers skilled medical care.
Many assisted living communities in the Tupelo, MS area allow residents to stay with their families for special occasions. A local senior care advisor can help you communicate with different assisted living facilities in Tupelo to understand their rules around resident travel.
Generally, Tupelo assisted living properties are arranged like neighborhoods where residents have their own private condos or apartments. This allows residents to maintain their independence while still being able to easily socialize with one another.
Assisted Living in Cities Near You