Assisted Living in
Minneapolis, MN
Find Your Minneapolis, MN Care Advisor
Find the Best Assisted Living Near Minneapolis, MN
As Minnesota's largest metro area,  Minneapolis, MN has a variety of options to choose from. Assisted living communities in this area provide essential support for seniors who require assistance with daily activities and can no longer live independently. This guide will help you navigate the costs of assisted living in the Minneapolis Metro and explore options for payment assistance. It also provides valuable information about what to expect from assisted living and how a local senior care advisor can assist you in finding the perfect community for your aging loved one.
If you're new to Minneapolis-, finding the right assisted living facility can be a daunting task. Thankfully, a local senior care advocate can help you understand your options and locate a community that suits your specific needs and preferences.
Finding Your Assisted Living Advisor in Minneapolis, MN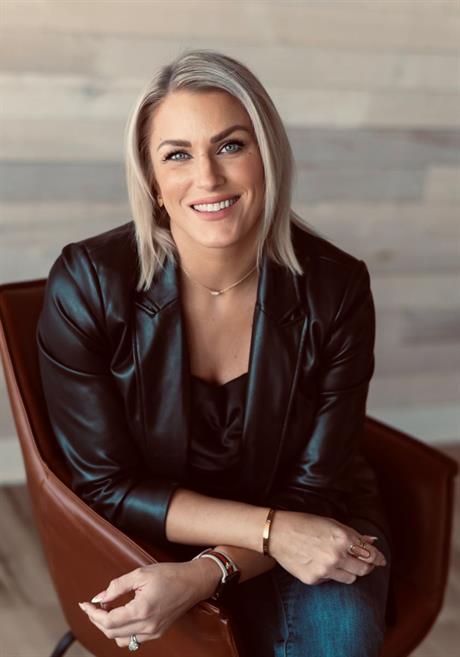 Sarah Hallmark-Brower | 651-262-4550
Serving St. paul and Surrounding Metro Area including, Woodbury, Stillwater, Hugo, Lake Elmo, Afton, Andover, Marine on St Croix, Roseville, Oakdale, Forest Lake, White Bear Lake and Maplewood
Connect now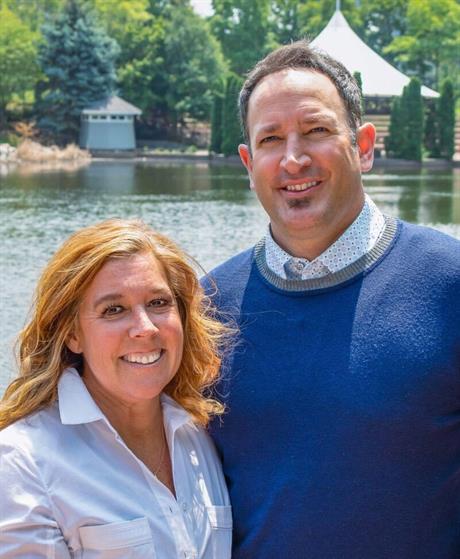 Steve & Angie Johnson | 952-377-8676
Serving West Minneapolis including, Chain of Lakes, Edina, Wayzata, Lake Minnetonka, Maple Grove, Plymouth & Hennepin, Anoka, Wright, and Carver counties
Connect now
Danelle Neudecker | 952-300-3180
South Minnesota. Serving Dakota, Hennepin, Scott, Carver, and some Ramsey, Washington counties.
Connect now
What is the Cost of Assisted Living in Minneapolis, MN?
The average monthly cost of assisted living in Minneapolis and the City of Lakes is $5,200. However, prices may vary based on the level of care required and the services provided. Local senior care advisors in Minneapolis can help you assess your payment options and find a community that fits within your budget.
To determine what you or your loved one can afford, it's important to calculate a current monthly budget that includes expenses such as rent or mortgage, utilities, transportation, discretionary spending, and groceries. This will give you a better understanding of how much you can allocate each month for assisted living. Many assisted living communities offer inclusive fees, covering room, board, and most utilities as part of the monthly cost.
Residents of Minneapolis assisted living communities have access to personalized assistance with activities of daily living (ADLs) as needed. ADLs may include:
Grooming and hygiene
Dressing
Mobility and transfers
Personal care, such as grooming, shaving, or nail care
Housekeeping and meal preparation
Medication management
Assisted living communities in Minneapolis have trained staff available 24/7 to respond to residents' needs. If your loved one is capable of performing most ADLs independently, they may require a lower level of care. However, if their needs change after moving into the community, the level of care can be easily adjusted.
Having a conversation with a loved one about transitioning to an assisted living facility can be challenging. Before making a decision, observe your senior's ability to care for themselves and their home. Sudden changes or difficulties may indicate that it's time to discuss assisted living options. If you're unsure where to start, consult a local senior care advisor for help in evaluating your options and finding the best fit for your loved one's needs and budget.
More About Minneapolis, MN
Minneapolis, also known as Minneapolis, is a vibrant part of the city of Minneapolis, Minnesota. It offers a mix of residential neighborhoods, commercial districts, and recreational areas. Seniors in this area can enjoy the amenities of a major city while experiencing a strong sense of community.
Weather
Minneapolis experiences all four distinct seasons. Winters are cold, with average temperatures in the 20s and occasional snowfall. Spring brings mild temperatures, while summers are warm with temperatures reaching the 80s. Fall offers beautiful foliage as the temperatures cool down.
Healthcare
Minneapolis is home to a variety of healthcare facilities, including hospitals, medical centers, and specialty clinics. Some notable healthcare providers in the area include
METHODIST HOSPITAL https://www.healthpartners.com/care/hospitals/methodist/
Methodist Hospital has been recognized as 2022-23 Best Regional  Hospital by U.S. News & World Report.
MAPLE GROVE HOSPITAL https://northmemorial.com/location/maple-grove-hospital/
Maple Grove Hospital and North Memorial Health have both been named to the 2022 Fortune/Merative 100 Top Hospitals® list.
NORTH MEMORIAL MEDICAL CENTER https://northmemorial.com/
Mpls.St.Paul Magazine's annual Top Doctor Award, honoring top-achieving medical doctors who provide excellent care.
Mercy Hospital https://www.allinahealth.org/mercy-hospital
U.S. News & World Report says Mercy Hospital is among the best in the state and metro in the 2023-24 rankings.
Buffalo Hospital  https://www.allinahealth.org/buffalo-hospital
U.S. News & World Report 2023-24 Best Hospitals
Transportation
Public transportation options in Minneapolis include buses and light rail services provided by Metro Transit. These services connect residents to various parts of the city and surrounding areas. Seniors may also be eligible for discounted fares and specialized transportation services.
Arts & Culture
Minneapolis, MN is known for its vibrant arts and cultural scene. The area is home to numerous art galleries, theaters, and performance venues. The Walker Art Center, Guthrie Theater, and Orchestra Hall are popular cultural destinations in the region. Outdoor enthusiasts can also enjoy parks, lakes, and recreational areas that provide opportunities for walking, biking, and relaxation.
How Do I Pay for Minneapolis, MN Assisted Living?
Families may be eligible for one or more benefits to help pay for their assisted living community fees. A local senior care advocate can help your family evaluate your loved one's eligibility for one of these programs:
Veteran's Benefits
The U.S. Department of Veterans Affairs provides benefits for qualifying veterans and their surviving spouses. It's called the Improved Pension Program (IPP). If your loved one served in the military, they can get more information and help to apply for the IPP at Minneapolis, MN Center.
Long-Term Care Insurance
Some seniors are enrolled in a long-term care insurance program, which may pay for some or all of assisted living facility costs. If your senior has long-term care coverage, call their insurance agent to get the details of the plan's coverage and how you can use it to cover the cost of an assisted living community.
Home Equity
Minneapolis homeowners may use their home's equity to pay for assisted living properties. If you have paid off a substantial amount of your home, ask a local senior care advisor how to use home equity to pay for your assisted living facility.
Home equity is the difference between the current market value of your home and the amount of money you owe on your mortgage. For example, if your home is worth $300,000 and you owe $100,000 on your mortgage, then you have $200,000 in home equity.
Home equity can be a valuable asset, and it can be used to pay for memory care. Here are a few different ways to access your home equity:
Reverse mortgage: A reverse mortgage is a loan that allows homeowners age 62 and older to convert some of the equity in their home into cash, without having to sell their home or make monthly mortgage payments. Reverse mortgages can be a good option for seniors who need to pay for memory care but have limited income and assets.
Home equity loan: A home equity loan is a loan that allows homeowners to borrow money against the equity in their home. Home equity loans can be used for a variety of purposes, including memory care. However, it is important to note that home equity loans are secured loans, which means that your home is used as collateral. If you default on your loan, the lender could foreclose on your home.
Home equity line of credit (HELOC): A HELOC is a line of credit that allows homeowners to borrow money against the equity in their home. HELOCs are similar to credit cards, in that you can borrow money as needed and only pay interest on the amount you borrow. HELOCs can be a good option for seniors who need to pay for memory care but are unsure how much money they will need.
Medicare
Traditional Medicare does not pay for assisted living communities. However, some Supplemental Medicare programs might. Ask your loved ones about their coverage.
Medicaid
Medicaid is a government health insurance program that provides coverage to low-income individuals and families. Medicaid may cover the cost of memory care for Minnesota residents who meet certain criteria.
To be eligible for Medicaid in Minnesota, you must:
Be a resident of Minnesota.
Be a U.S. citizen or have proper immigration status.
Be age 65 or older, blind, or disabled.
Have limited income and assets.
The income and asset limits for Medicaid vary depending on your marital status and household size. For example, the income limit for a single individual is $2,552 per month. The asset limit for a single individual is $2,000.
If you meet the financial eligibility requirements for Medicaid, you can apply for coverage online, by phone, or by mail. Once you have applied, you will be interviewed by a Medicaid worker to determine your eligibility. If you are approved for Medicaid, you will receive a Medicaid card.
To use your Medicaid card to pay for memory care, you will need to choose a memory care community that is Medicaid certified. You can find a list of Medicaid certified memory care communities in Minnesota on the Minnesota Department of Human Services website.
Once you have chosen a memory care community, you will need to contact them to start the admissions process. The memory care community will need to see your Medicaid card and other documentation to verify your eligibility.
If you have any questions about Medicaid eligibility and coverage for memory care in Minnesota, please contact the Minnesota Department of Human Services at 1-800-342-7466.
Take Our Senior Living Assessment Quiz Now
FAQ About Assisted Living in Minneapolis, MN
Yes! Many assisted living communities in Minneapolis offer virtual tours on their websites. Your local senior care advisor can help you arrange a virtual tour of the communities you are interested in.
Assisted living communities generally allow residents to leave the facility for outings and visits with family and friends. However, specific policies may vary among different communities. Your senior care advisor can help you understand the visitation policies of the assisted living communities you are considering.
Assisted living facilities in Minneapolis provide assistance with activities of daily living (ADLs) for seniors who require help while maintaining their independence. These facilities do not provide round-the-clock medical care but allow residents to choose their healthcare providers and make appointments as needed. Nursing homes, on the other hand, offer a higher level of medical care and treatment in addition to assistance with ADLs.
Assisted Living in Cities Near You