Find Your Boise, ID Care Advisor
Find the Best Memory Care Near Boise, ID
Memory care in Boise, ID is a type of specialized care for senior adults living with dementia and other forms of memory loss. Memory care facilities provide engaging and secure environments where specially trained staff can closely monitor the well-being of residents. Staff provide support with activities of daily living (ADLs) and arrange personalized programs and activities designed to help memory care residents to exercise their cognitive and physical abilities.
Types of Memory Care
Not all types of memory loss are the same. Sometimes, memory loss is temporary and can improve with the right treatment. However, other types of memory impairments are caused by degenerative conditions, collectively known as dementia, that will only worsen over time.
In the United States, the three most common forms of dementia/memory loss are:
Alzheimer's Disease — Alzheimer's Disease gradually damages the areas of the brain that control memory, thought, and language to the point that the person eventually can no longer respond to their environment.
Vascular Cognitive Impairment (VCI) — VCI is associated with blood flow restrictions in the brain which can lead to tissue damage. The severity and effects of VCI vary depending on the extent of the damage and the areas of the brain where it occurs.
Lewy Body Dementia (LBD) — LBD occurs when abnormal microscopic deposits (called Lewy Bodies) damage brain cells, causing a gradual decline in cognitive ability and motor function.
There is no one way to care for a person with memory loss or dementia. Seniors with mild forms of memory loss or dementia can often be safely cared for at home or in an assisted living community. However, more severe forms can decrease cognitive functioning and physical ability to the extent that it interferes with the person's quality of life. In such cases, living in a memory care community ensures they receive appropriate care and supervision to stay safe, engaged, and healthy.
Finding the right memory care facility in Boise can feel a bit overwhelming — especially if you live outside the area. Fortunately, you don't have to do it alone. Senior living care advisors in Boise can help guide you through the entire process. Their local knowledge means they can offer personalized service and answer all your questions about memory care in the Boise, ID area.
Finding Your Memory Care Advisor in Boise, ID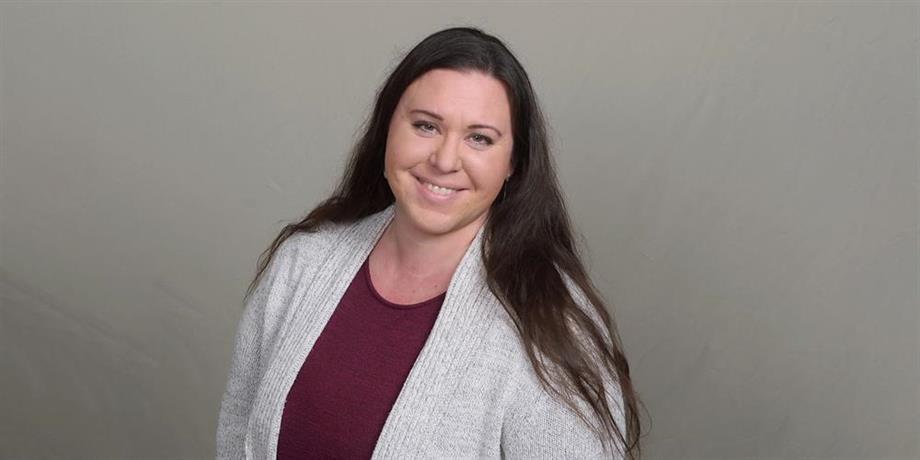 Areas Covered:
Serving the Treasure Valley from Mountain Home, Boise, McCall and everywhere in between
Connect now
What is the Cost of Memory Care in Boise, ID?
The average cost of memory care in Boise is around $4,940 per month. However, various factors will influence the cost of a specific memory care community. For example, the level of care your loved one requires, the kinds of therapy used to treat their condition, the types of services and amenities the property offers, etc.
What Should Every Senior Know About Living in Boise, ID?
A small city teeming with culture, natural beauty, and a strong sense of community, there are countless reasons why seniors enjoy living in Boise, ID. Indeed, around 14 percent of the population is over the age of 65. As such, there are numerous support services to help address the needs of older adults.
Boise Weather & Climate:
Located near the Rocky Mountains and Great Basin deserts, Boise has a cold, semi-arid continental climate with four distinct seasons. Summers are hot and dry, with an average high temperature of 91° F. Winters are cold, with an average low temperature of 24° F — however, because of its arid climate, Boise generally only receives around 18 inches of snow per year (compared to the US average of 28 inches).
Boise's air quality index rating is usually "moderate" to "good," meaning seniors are generally safe to enjoy time outside. However, seasonal factors like wildfires can occasionally elevate air pollution levels, requiring seniors and other sensitive groups to stay inside.
Local Hospitals and Notable Medical Care:
Seniors living in Boise, ID enjoy access to many quality medical communities including:
St. Luke's Regional Medical Center — St. Luke's Regional Medical Center is the number one rated hospital in the Boise area and received a full five-star rating in 2021 from the Centers for Medicare & Medicaid Services.
St. Alphonsus Regional Medical Center — St. Alphonsus has the region's most advanced Trauma Center and was rated one of the "Top 15 Health Systems" in the nation by IBM Watson Health in 2021.
Treasure Valley Hospital — A physician-owned, non-emergency facility, Treasure Valley Hospital focuses on orthopedic, neuro, and ENT (ears, nose, throat) surgery and has won multiple awards for its outstanding patient experience.
Transportation:
Boise's Valley Regional Transit (VRT) operates and manages a wide range of transportation options to help seniors get around the area. This includes the ValleyRide bus system and a paratransit service. They also have several community partnerships to offer shared mobility services to seniors, veterans, and persons with disabilities in Boise, ID.
Arts, Culture, and Recreation:
Boise, ID, is filled with enrichment opportunities for memory care residents. For example, seniors can explore the beautiful ground of Julia Davis Park. The Boise Art Museum offers private group tours that can be customized for the special needs of participants. Boise's Parks and Recreation Department also provides numerous social, educational, and fitness-related programs for adults age 62 and older.
How Do I Pay for Memory Care in Boise, ID?
Veteran's Benefits
There are several VA programs and benefits that qualified veterans or surviving spouses can use to help pay for Boise memory care. In particular, veterans and their families should inquire about the Aid and Attendance program, VA Respite Care, and the Veteran Directed Care (VDC) program.
Long-Term Care Insurance
Another option to help pay for Boise memory care is long-term care (LTC) insurance. These are private insurance policies designed to help cover the cost of long-term care services. While largely aimed at providing for assisted living, some LTC policies also offer a certain amount of coverage for memory care services.
Home Equity
If you own property, home equity can be another way to help pay for Boise memory care. For example, you might rent out your house, sell it, or convert its value using a home equity line of credit (HELOC) loan or a reverse mortgage.
Medicare
Medicare does not pay for residential memory care. However, in some cases, Medicare Plan A will pay for medically necessary skilled nursing after a hospital stay. Assistance can be provided in a memory care facility but is limited to up to 100 days after a hospital stay. This limit goes up to 190 days if the person was treated in a psychiatric hospital.
Medicaid
Another way to help pay for Boise memory care is the Idaho Aged and Disabled (A&D) Medicaid waiver program. To qualify, individuals must be 65 years of age or older and meet certain financial and care-level criteria. While the program will help pay for some memory care services, it does not cover room and board expenses at a memory care facility.
Take Our Senior Living Assessment Quiz Now
FAQ About Memory Care in Boise, ID
Signs like increased memory lapses, wandering, confusion, and disorientation, mean it is time to start considering memory care.
Yes, an Assisted Living Locator can arrange virtual tours of your preferred memory care communities in the Boise area.
In Idaho, memory care is classified as a type of assisted living, meaning residents don't require skilled nursing services. Skilled nursing facilities are for individuals with unstable or chronic health problems that require daily professional nursing supervision and care on a 24-hour basis.