Senior Living Advisor in Portland, ME
Portland, ME, is the largest metro area in the state and features countless cobblestone streets and ships gliding between the islands on Casco Bay. This growing community of 500,000 offers artful living and a farm-to-table lifestyle that many families and seniors love. In summer, you can enjoy the beauty of the rocky coasts and fish, while fall is the ideal time to head to the orchards and pick apples. Winter offers beautiful pine forests and groomed walking trails.
Personalized Support With a Portland Senior Living Advisor
Portland senior care advisors will partner with you to locate the perfect senior living community that meets your personal and financial needs. Each Portland advisor lives in the area and is familiar with the senior living options, medical facilities, and local attractions.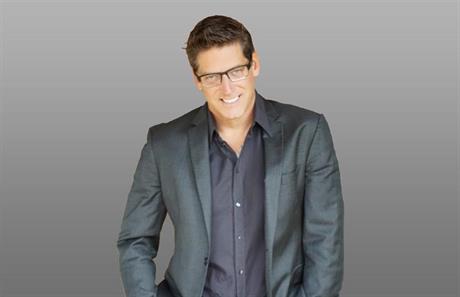 Serving York & Cumberland Counties, including areas surrounding Brunswick, Greater Portland, and South to Kittery.
Connect now
About Portland, ME
Cost of Living
The cost of living in a senior care community in Portland varies between $6,525 and $12,349 per month. Whether you are in the higher or lower range depends on your chosen accommodation and the care and services you need. For instance, a luxurious private room in a Portland senior living community will cost more than a semi-private room.
The Portland senior care advisor will work with you to find the ideal community for your needs and budget.
Local Hospitals and Medical Care
Your senior care advisor in Portland knows everything about the community, including the best medical facilities:
Maine Medical Center (MMC) is the largest medical facility in the state with 700 beds and employing 9,600 people. It is the flagship facility of MaineHealth, which comprises 12 local hospitals all over the state. MMC was named the best regional hospital in 2022 by U.S. News & World Report.
Northern Light Mercy Hospital is the only integrated healthcare system in the state, comprising 10 member hospitals with 987 beds. Services provided include geriatric care, diabetes care, gastroenterology, general surgery, emergency, cardiovascular, and cancer care.
Martin's Point Health Center offers primary care for your entire family and specialty services such as radiology, lab, and pharmacy. Internal medicine, osteopathic medicine, palliative care, and physical therapy are also offered.
Weather and Climate
If you relocate to Portland, you'll enjoy a variety of seasons, with comfortable summers and cold winters. Over the year, the temperature usually varies between 78 F and 16 F and is rarely above 87 F or below 1 F.
The warmest time of year is from June 5 to September 17 with a typical daily high of 69 F. The coldest period is from December 4 to March 14, with an average temperature of 41 F. The month with the most snow is January, with an average of 14.7 inches.
Transportation
Greater Portland Metro is the way to go if you want to get around the city without driving. METRO offers many routes in Portland, South Portland, Westbrook, and Falmouth.
METRO also connects to planes, trains, ferries, and other regional bus services.
Your Portland senior care advisor will guide you on the best ways to get around the community when you first arrive.
FAQs About Senior Living Advisors in Portland, ME
Your senior care advisor's services are free. The advisor provides their expertise and knowledge of the Portland community as a service to you. Your advisor is eventually compensated by the senior living community in Portland that you decide to call home.
Assisted Living Locators offers a senior needs assessment that asks you several essential questions to determine the kind of community that may be right for you. This survey will provide general recommendations for possible communities in Portland, then speak to your advisor for more detailed information.
Yes. Assisted living communities are a good choice if you need help with the activities of daily living, but want to maintain your independence as long as you can. Your senior living advisor will show you the best assisted living options in Portland.
Senior Living Advisors in Cities Near You