Senior Living Advisor in Boise, ID
An experienced senior living care advisor in Boise can help you navigate the process of finding senior living while determining what is most important. The time may come when you need a little extra help to care for your needs. On the other hand, if you want to remain independent for as long as possible, senior living may be ideal.
Personalized Support With a Boise Senior Living Advisor
A senior living advisor in Boise, ID, talks with you to understand what you want from senior living. They live in the area and know the details about the local communities. They help you find the best senior living to meet your needs and budget.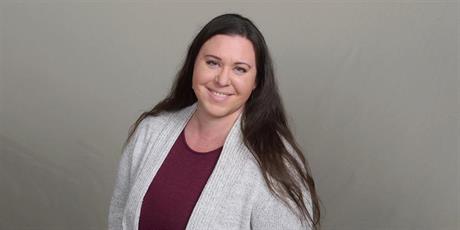 Serving the Treasure Valley from Mountain Home, Boise, McCall and everywhere in between
Connect now
About Boise, ID
Cost of Living
A local senior living advisor in Boise helps you find the best senior living option for your budget. The median monthly cost for senior living in Boise ranges from under $2,900 to $5,000 per month, depending on several factors. These factors may include the amenities you want or how much help you need with activities of daily living (ADLs).
Local Hospitals and Medical Care
A senior living housing advisor in Boise is happy to explain the details about the hospitals in the local area, including:
St. Luke's Regional Medical Center — General medical and surgical facility that is highly-rated for two adult specialties and numerous procedures.
Boise Veterans Affairs Medical Center — A general medical and surgical facility devoted specifically to veterans.
Safe Haven Hospital of Treasure Valley — A well-known psychiatric facility that provides emergency care, outpatient and inpatient services.
Weather and Climate
When seniors are wondering about moving to the area, a senior living care advisor in Boise enjoys discussing the climate. The average temperature in summer is 93 degrees Fahrenheit, but winters can be cold, reaching a low temperature of 22 degrees Fahrenheit. If you enjoy the snow, Boise is the place for you because winters are cold and snowy.
Transportation
If you are interested in moving to Boise without a car, the senior living community may provide transportation. You will also have other options available, including ValleyRide, Valley Regional Transit, or SHIP, which is specifically for seniors.
FAQs About Senior Living Advisors in Boise
A Boise senior living advisor should ask questions about your current care needs, including any physical, emotional, and mental health concerns. They should ask about your preferred social activities to determine what is important to you. Boise senior living advisor experts want to know what you need and your budget.
No, a Boise senior advisor is not associated with one specific senior living community. Instead, they are independent businesses with strong relationships in the local community. In addition, they know what senior living options are available and help you find the perfect senior living.
An advisor for senior living in Boise does all the research for you. They will help you navigate all the options and understand what is available. In addition, they may be able to connect you to local resources, such as eldercare lawyers and moving companies.
Senior Living Advisors in Cities Near You