Assisted Living in
Milwaukee, WI
Find Your Milwaukee, WI Care Advisor
Find the Best Assisted Living Near Milwaukee, WI
Milwaukee, Wisconsin, located on the shores of Lake Michigan, is the second-largest city (after Chicago) near the lake. It's also home to a large senior demographic and a wide range of assisted living communities. In addition to the facility-specific services and amenities that each assisted living property affords, the proximity to Milwaukee's city attractions enhances life there. If you're a senior, you can rely on senior living placement advisors to help you find the ideal Milwaukee assisted living community.
Assisted Living Locators features certified advisors who are experts in local assisted living communities. They help seniors evaluate local assisted living options and answer their questions, helping them choose the ideal Milwaukee assisted living communities. Because they are Milwaukee residents, they have a deep understanding of the area, its assisted living properties, and senior-friendly city services and amenities.
Finding Your Assisted Living Advisor in Milwaukee, WI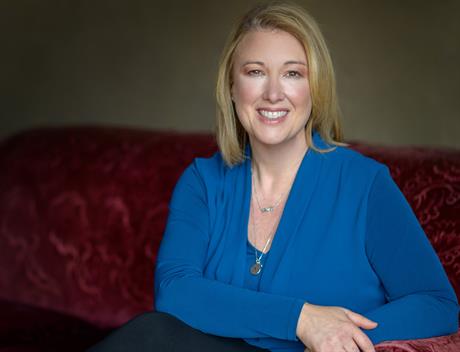 Serving the greater Milwaukee area including Franklin, Greenfield, Kenosha, Mount Pleasant, Pleasant Prairie, Oak Creek, Racine, and Wauwatosa
Connect now
What is the Cost of Assisted Living in Milwaukee, WI?
The average cost for Milwaukee assisted living communities is $4,400 per month. Prices vary depending on the type of facility you choose and the services and amenities it offers. Some Milwaukee assisted living properties to feature a more comprehensive range of amenities such as personal care assistance while others offer only basic services. A Milwaukee assisted living advisor can help you find the ideal community for your specific needs and budget. Explore the different services and amenities offered to help you narrow down your choice to one that's best for you.
What Should Every Senior Know About Living in Milwaukee, WI?
A senior-friendly city, Milwaukee features many attractions and things for retirees to enjoy. Of the 440,370 adults living in Milwaukee, more than 62,000 are seniors. Local assisted living facilities help seniors live as independently as possible so they can enjoy Milwaukee's attractions. Seniors will find many natural, historical, and cultural attractions in and near Milwaukee. Chicago and its many world-class attractions are only a short train trip away.
Milwaukee Weather and Climate
Milwaukee's winters are cold and snowy. The city receives 45 inches of snow per year. Winter low temperatures average 14 degrees. Summers, on the other hand, are warm and humid. The average summer temperature in July is 83 degrees. On average, the city enjoys 205 days of sunshine.
Local Hospitals and Notable Medical Care
Milwaukee is home to highly respected and renowned hospitals. Many of its medical care facilities tailor their medical services for seniors. Some of the city's best-known medical centers and hospitals include:
Transportation
Seniors are likely to find getting around Milwaukee convenient, especially during the warmer seasons, thanks to its reliable public transportation options. The Milwaukee County Transit System offers bus services with accessibility features. Buses run throughout the city. Milwaukee also features Amtrak train services with routine routes to and from Chicago. The Hop Streetcar connects many of Milwaukee's most popular neighborhoods.
Arts, Culture and Recreation
Milwaukee features a myriad of historical and cultural features that attract people from all over the country. Some of the city's most popular attractions include:
How Do I Pay for Milwaukee, WI Assisted Living?
Seniors have various options for paying for a Milwaukee assisted living facility. A senior care advisor can help you select an assisted living community that meets your needs and budget. Options for paying for Milwaukee assisted living properties include:
Veteran's Benefits
If you or a loved one has served in the U.S. armed forces, you may qualify for veterans benefits that cover all or part of your Milwaukee assisted living care. Check with your local Veterans Affairs coordinator to determine the nature of your benefits.
Long-Term Care Insurance
Most long-term care insurance plans cover assisted living facility monthly expenses. Your insurance agent can advise you of your benefits and your plan's specific coverage points.
Home Equity
If you own your home, you may use your home equity to pay for your monthly Milwaukee assisted living property costs. Your senior care advisor can help you explore the possibilities associated with this form of payment.
Medicare
Unfortunately, Medicare does not cover any costs of Milwaukee assisted living facilities. In fact, it does not cover costs for many types of long-term care plans.
Medicaid
If you qualify for Medicaid, it may cover part or, possibly, all of your Milwaukee assisted living property costs.
Take Our Senior Living Assessment Quiz Now
FAQ About Assisted Living in Milwaukee, WI
Although differences in services and amenities abound, assisted living communities offer seniors various levels of personalized care in a residential setting. Unlike a skilled nursing facility or nursing home, assisted living facilities generally provide services such as: meal preparation, medication management, housekeeping, and assistance with basic tasks of living such as dressing and bathing.
Costs for assisted living facilities in Milwaukee, as elsewhere in the state, differ depending on the facility in question and the services procured. For instance, some Milwaukee assisted living facilities also feature memory care; these services will come with additional fees. The city is home to an increasing number of assisted living properties designed to meet the needs of its aging population. A senior living advisor can help you select a community that's best for your needs and budget.
Today, more than a million older adults live in assisted living communities. Generally, seniors and their families choose assisted living facilities when they begin to need assistance with activities of daily living such as dressing, when they can benefit from medication management assistance, and when they want to live with assistance while still enjoying their independence and opportunities for socializing with other older adults.
Assisted Living in Cities Near You