Assisted Living in
Olympia, WA
Find Your Olympia, WA Care Advisor
Find the Best Assisted Living Near Olympia, WA
Olympia, Washington is 60 miles southwest of Seattle, and part of the natural beauty found south of Puget Sound and the Salish Sea. The state capital, Olympia is a cultural center featuring performing and visual arts. This makes it a place that seniors love to retire, spending serene days in nature and evenings at concerts and art shows. With a large population of seniors living there, it also has a wide range of assisted living communities.
Each assisted living community offers unique amenities and sevices for residents while allowing them to soak in the atmosphere of the Pacific Northwest. If you are a senior adult looking to move to Olympia, you can trust the senior living placement advisors to help you find the ideal assisted living property.
Finding Your Assisted Living Advisor in Olympia, WA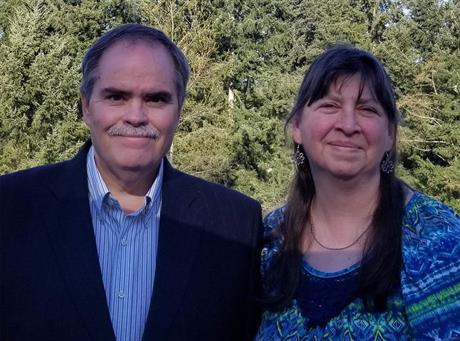 James and Cindy Holston | 425-243-9750
Serving Eastside and South Puget Sound Communities in King County
Connect now
What is the Cost of Assisted Living in Olympia, WA?
The average monthly cost for Olympia assisted living communities is $4,805. Cost of living prices vary with the type of facility chosen and what services and amenities are offered. Several of the Olympia assisted living properties have a more comprehensive list of amenities, while others only offer basic services. 
You can consult with an Olympia assisted living advisor to get help in finding the ideal community for your budget and specific needs. Look into all of the different services and amenities available so you can narrow down the search for the one best for you.
What Should Every Senior Know About Living in Olympia, WA?
Olympia is a great place for seniors to live with Puget Sound nearby and lots of places to have fun outdoors in nature. Of the 55,919 adults in Olympia, 10,177 are seniors. With the help of local assisted living communities, seniors can live as independently as possible so they can enjoy everything Olympia has to offer. 
Seniors will find a flourishing arts district in Olympia, visual arts, and performing arts. They can also enjoy activities out in nature like boating, hiking, and bird watching.
Olympia Weather and Climate
Olympia gets a lot of precipitation. The city gets an average of 53 inches of rain each year, and 6 inches of snow. In winter, temperatures can go as low as 34°F. In the summer, temperatures can rise to 77°F. This is a moderate temperature for anyone who doesn't like extreme heat or cold. The city has an average of 136 sunny days.
Local Hospitals and Notable Medical Care
Transportation
Olympia is a smaller city with fewer transportation services. This means that having a car is the most convenient way to get around. There is also Intercity Transit, which is a bus system with a planning guide online. 
The service runs seven days a week with limited hours. If you have disabilities, you can also ride the Dial-A-Lift transportation service as long as you are eligible and complete an application. Dial-A-Lift will pick you up and take you to your destination.
Arts, Culture, and Recreation
Olympia is known for its fine arts and hosts several theaters, starting with the Washington Center for Performing Arts. Other theaters in Olympia are the Olympia Family Theater, Goldfinch Productions, and Broadway Olympia Productions. You can also enjoy the Olympia Symphony Orchestra at the Washington Center.
Several visual arts galleries and venues include the Olympia Coffee Roasting Co., Art House Designs, an art gallery featuring jazz music, or you can walk down the street to see public murals and sculptures on the campus of the State Capitol and at Percival Landing Park, on the waterfront.
Art in Ecology is housed in the Washington Dept. of Ecology building on the Saint Martin's University campus. And you can visit changing exhibitions throughout the year.
How Do I Pay for Assisted Living in Olympia, WA?
Seniors have several options for paying for an Olympia assisted living facility. These include:
Veteran's Benefits
If you're a member of the U.S. armed forces or a close relative is a member, you may be qualified to receive veterans benefits covering part or all of your Olympia assisted living care. You can seek advice from your Olympia assisted living locator expert to find out, or contact the Veterans Affairs office.
Long-Term Care Insurance
Long-term care insurance plans do cover assisted living property monthly expenses. Your insurance agent can let you know more about your benefits and what your plan covers.
Home Equity
For homeowners, paying for monthly Olympia assisted living facility costs can be accomplished using your home equity. A senior care advisor will help you explore the possibilities of using home equity to pay your monthly costs.
Medicare
Unfortunately, Medicare doesn't cover the cost of Olympia assisted living facilities. It also doesn't cover the costs of most types of long-term care.
Medicaid
If you qualify for Medicaid, your Olympia assisted living property costs may be covered fully or partially. Check your Medicaid plan for more details.
Take Our Senior Living Assessment Quiz Now
FAQ About Assisted Living in Olympia, WA
There is always a range of available services at different Olympia assisted living properties because each one offers personalized care services within a residential setting. But they are not the same as skilled nursing facilities and nursing homes. These assisted living services can include managing medications, helping prepare meals, and helping to do ordinary daily tasks like bathing.
In Olympia, like the rest of Washington state, assisted living facilities differ in cost depending on the facility itself and the services used. Many Olympia assisted living facilities feature memory care services which come at an additional cost. Since Olympia has an increasingly aging population, the number of senior living communities being built is increasing as well. Working with a senior living advisor will help you select a community that fits your needs and budget.
When seniors need support with at least one of the Activites of Daily Living (ADLs), it is often the best time to seek out Olympia Assisted Living Communities.