Assisted Living in
Wichita, KS
Find Your Wichita, KS Care Advisor
Find the Best Assisted Living Near Wichita, KS
Moving a loved one into a Wichita assisted living community can be challenging because there are many options to choose from and not all assisted living facilities are forthcoming with their pricing. However, knowing there are many things to do in the area and your family member will be taken care of while maintaining their independence can help ease the stress associated with this transition in their life.
Our senior living experts are trained and experienced in helping family members through the process of finding a Wichita assisted living community for your loved one. Your senior living expert can help you find information about local assisted living facilities and show you how you can afford your loved one's assisted living costs. Having all the information you need helps you make an informed decision when moving a family member into an assisted living facility.
Finding Your Assisted Living Advisor in Wichita, KS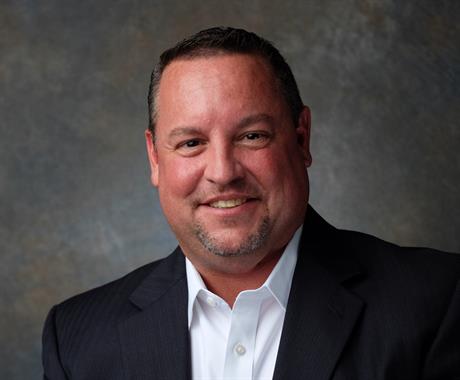 John Weber | 316-448-5090
Serving Wichita Metro, South Central Kansas, Topeka and Lawrence Kansas area
Connect now
What is the Cost of Assisted Living in Wichita, KS?
The average cost for assisted living in Wichita is $5,000 per month. This cost is affected by the location of the assisted living community in town, the services included, and the level of care residents receive. This price covers the residence and essential services, including planned activities, transportation, meals, housekeeping, laundry and assistance with activities of daily life.
Wichita, KS, at a Glance
Wichita, Kansas, is located along the Arkansas River and was originally a trading post along the Chisholm Trail back in the 1860s. The town was incorporated as a city in 1870 and has become the largest city in the state. Seniors in Wichita can enjoy many local and cultural events, activities, and venues, making this an excellent town for seniors to move into assisted living communities.
Wichita Weather and Climate
Wichita is in a transitional weather zone and experiences hot, humid summers and cold, dry winters. During the spring and summer months, the area experiences severe thunderstorms and occasional hail. Mid-winter temperatures range in the 50s, while summer temperatures average in the 80s; they can reach 100 degrees.
Local Hospitals and Notable Medical Care
Moving a loved one into a Wichita assisted living community ensures they have all the care they need when they need it. First, however, know there are hospitals and medical centers available to help them in emergencies or other continued medical treatments in Wichita. Hospitals in Wichita include Wesley Medical Center, Ascension Via Christi St. Francis, and Hospitals of Hope.
Transportation
In addition to having access to transportation from the assisted living community, seniors can use the many different means of transportation available in Wichita. Transportation options available include Wichita Transit, Sedgwick County Transportation, and taxis.
Arts, Culture, and Recreation
Wichita offers a mix of parks, cultural centers, museums, and theaters for seniors in local senior living communities. Popular places for seniors to visit include the Wichita Art Museum, the Orpheum Theatre, the Sedgwick County Historical Museum, and the Wichita Gardens.
How Do I Pay for Wichita, KS Assisted Living?
Wichita assisted living provides your loved ones with the care they need while still allowing them to maintain some levels of independence. Determining how to pay for assisted living costs can be stressful, but don't worry too much. Financial options are available to help you finance and pay for your loved one's assisted living residence.
Veteran's Benefits
Veteran's benefits can help pay for some assisted living costs for those who have served in the military. Veterans also have access to other benefits, which may help pay for their Wichita assisted living expenses. If qualified, benefits may be available through the Aid and Attendance program for disabled veterans meeting income criteria or through the Aid and Assistance program.
Long-Term Care Insurance
Long-term care insurance is available to those who want to plan ahead and purchase an insurance policy. This policy can be used to pay for assisted living expenses and often covers items not typically covered under standard health insurance policies. However, if you do not already have long-term care insurance, you will not be able to purchase a policy after moving into an assisted living community.
Home Equity
There are two main options available involving using home equity to pay for Wichita assisted living expenses. The first is selling the home of your loved one and using the equity money to cover assisted living costs. The second is to sign up for a home equity line of credit to borrow money against the equity in your home or theirs and pay it back over a predetermined time frame.
Medicare
Medicare will cover any Medicare-covered health expenses, just as it would at another healthcare facility. But, unfortunately, Medicare does not help pay for assisted living fees.
Medicaid
Medicaid does not typically provide assistance to help pay for assisted living expenses. Though some assisted living communities accept a limited number of Medicaid residents, it is not generally accepted.
Take Our Senior Living Assessment Quiz Now
FAQ About Assisted Living in Wichita, KS
Some assisted living facilities do offer short-term stays in furnished apartments. Though not common, short-term stays may be available in some areas, and with only a limited number of spaces available, short-term assisted living could be in high demand. Most assisted living programs are paid on a month-to-month basis, and, depending upon the contract, they can be canceled with appropriate notice.
It is always best to be prepared and start looking for Wichita assisted living options before this type of care is needed by you or your loved one. Start your search and planning when you see early signs your loved one may not be thriving very well on their own and needing additional help with daily activities, such as eating, cleaning, and bathing. Planning ahead helps reduce the chance you have to rush to find your loved one an assisted living facility.
Additionally, planning ahead means you may still have time to look into a long-term care insurance policy. These policies help pay for assisted living expenses and often cover costs that health care insurance does not typically cover.
Assisted living provides seniors with a lifestyle that allows them to live independently in a safe community environment. Many Wichita assisted living communities offer extra activities of daily living services for those needing help with grooming, eating, managing medications, and completing similar activities for which they need a little extra help to complete. Assisted living residents do not need around-the-clock care and, in most cases, only provide long-term care.
A skilled nursing facility is staffed by registered nurses and physical, speech, and occupational therapists capable of providing a high level of care. Most services available at skilled nursing facilities help with short-term rehabilitation from an illness or injury. Long-term treatment and care are available for those needing a high level of care on a frequent or consistent basis for chronic illnesses or medical conditions.
Assisted Living in Cities Near You