Assisted Living in
Boise, ID
Find Your Boise, ID Care Advisor
Find the Best Assisted Living Near Boise, ID
Finding assisted living in Boise, ID can feel a bit overwhelming — especially if you live outside the area. Fortunately, local senior living care advisors can help guide you through the entire process. Their insider knowledge allows them to offer personalized service and answer all your questions about assisted living communities in the Boise, ID area.
Want to find the perfect assisted living community in Boise, ID for your loved one? Assisted Living Locators® Care Advisors are available to help guide you through the process from start to finish!
Finding Your Assisted Living Advisor in Boise, ID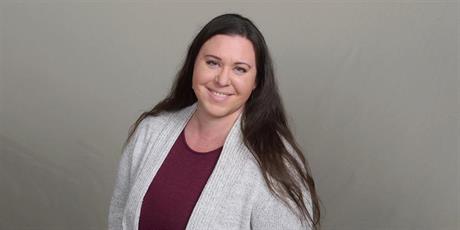 Yvonne Carlson | 208-286-1652
Serving the Treasure Valley from Mountain Home, Boise, McCall and everywhere in between
Connect now
What is the Cost of Assisted Living in Boise, ID?
According to the 2021 Genworth Cost of Care Survey, the average monthly cost of assisted living in Boise, ID is currently $3,586. They predict this amount will only increase to $3,913 by 2025, making it quite an affordable area. However, the cost of assisted living communities can vary dramatically depending on the apartment size, type of care, property amenities, etc. We suggest reading this article to learn more about the various factors that influence senior house costs.
Boise, ID, at a Glance
Located on the Boise River and near the Rocky Mountains, Idaho's capital blurs the boundary of urban city and the great outdoors. It is a great choice for seniors who want a place where they can explore nature during the day, then enjoy a vibrant local food and arts scene in the evening. Moreover, roughly 14 percent of the population are over the age of 65 and the Idaho Commission on Aging offers numerous support services to help older residents enjoy independent lives for as long as possible.
Boise Weather and Climate
Due to its location near the mountains, Boise has a semi-arid continental type of climate with four distinct seasons. The summers are hot and dry, with an average high temperature of 91°. Winters are fairly cold, with an average low temperature of 24°. The Boise area generally receives around 18 inches of snow per year (compared to the US average of 28 inches).
The Boise area has an air quality index rating of moderate to good. This means that senior residents are generally safe to enjoy time outdoors. However, individuals who are particularly sensitive to air quality might have to occasionally limit the amount of time spent doing outdoor activities.
Local Hospitals and Notable Medical Care
Boise's senior population enjoys access to multiple medical providers including:
St. Luke's Regional Medical Center: St. Luke's Regional Medical Center is the number one rated hospital in the Boise area. They are particularly noted for their work in pulmonology and lung surgery.
St. Alphonsus Regional Medical Center: Ranking number three in the state, the St. Alphonsus Regional Medical Center is committed to serving the senior population by providing a comprehensive continuum of care including cancer care, diabetes care and education, and sleep services.
Treasure Valley Hospital: A general medical and surgical facility, the Treasure Valley Hospital is known for providing an outstanding patient experience.
Transportation
Most Boise residents rely on personal vehicles to get around. However, the City of Boise does offer several public transportation options, such as the ValleyRide bus system, which operates within Boise city limits and the greater Treasure Valley area. There is also the SHIP program, which offers free rides to seniors age 65 and older who live in Ada County.
Arts, Culture, and Recreation
Located on the Boise River and nestled between the Rocky and Owyhee Mountains, the area is known for outdoor activities like skiing, fishing, and snowshoeing. However, as the state capital, Boise also offers plenty of urban attractions. For example, the 89-acre Julia Davis Park and top museums like the Boise Art Museum, the Basque Museum and Cultural Center, the Idaho History Museum, and the interactive Discovery Museum of Idaho.
The City of Boise's Parks and Recreation Department also offers numerous classes and activities, including social dancing, art programs, fitness classes, and adult education seminars.
How Do I Pay for Boise, ID Assisted Living?
Veteran's Benefits
If you are a military veteran, their spouse, or surviving spouse, you might qualify to use the veteran's benefits you have earned to help pay for assisted living. For example, the Aid and Attendance program helps cover the cost of assistance with everyday basic living needs — such as bathing, eating, dressing, taking medication, etc. These benefits can apply whether care is provided at home or in an assisted living community.
Long-Term Care Insurance
Long-term care (LTC) is a form of private insurance that provides coverage for long-term care. This is a popular choice for adults age 65 or older or individuals who have a chronic or disabling condition that needs constant supervision. LTC plans generally cover all or part of assisted living facilities and in-home care, but it is important to carefully check the specific policy details to confirm that is the case.
Home Equity
Your existing property can also provide the means of paying for assisted living. For instance, if you own your house, you can rent it, sell it, get a reverse mortgage, or use it as collateral for an equity credit line.
Medicare
Neither Medicare A nor Medicare B currently covers the cost of long-term care at assisted living facilities. However, in specific situations, Medicare A (hospital insurance) might temporarily pay for short-term daily skilled care. Financial assistance is limited to skilled nursing services for the first 100 days after your loved one is released from the hospital for an acute illness or injury.
Medicaid
The Idaho Aged and Disabled (A&D) Medicaid waiver program will pay for care services provided in assisted living communities. To qualify, individuals must be 65 years of age or older and meet certain financial and care-level criteria. However, while the program does help pay for daily care, it might not cover all services or amenities available at an assisted living facility. In Idaho assisted living communities do not have to accept Medicaid and if they do they often require 1-2 year private pay before accepting the Medicaid rollover. Some communities require a buy up from anywhere of $300-$1500 a month to cover what Medicaid doesn't from friends and/or family.
Take Our Senior Living Assessment Quiz Now
FAQ About Assisted Living in Boise, ID
In the state of Idaho as a whole, assisted living is defined as a senior living option for individuals with minimal needs for assistance with daily living and care. At a minimum, it must provide supervision, personal assistance, meals, and lodging for residents.
There are 70 assisted living properties in the greater Boise, ID area.
Many (but not all) assisted living communities welcome pets, though there might be breed / size restrictions. Your local care advisor can help you find which facilities are open to animal companions.
Assisted Living in Cities Near You