Assisted Living in
Huntsville, AL
Find Your Huntsville, AL Care Advisor
Find the Best Assisted Living Near Huntsville, AL
Assisted living in Huntsville, AL, is an option to help your loved one get assistance with their daily activities, such as light cleaning, quality meals, and personal tasks. We're here to help you learn more about care choices in Huntsville, including costs, payment options, and the services your loved one can receive in an assisted living community.
Finding Your Assisted Living Advisor in Huntsville, AL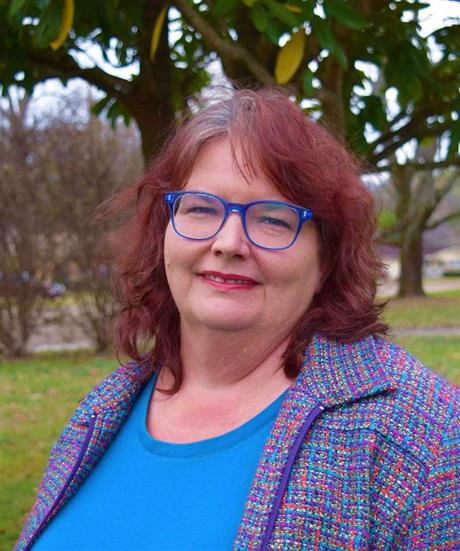 Serving North Alabama including Huntsville, Madison, Decatur, Muscle Shoals, Fort Payne, Scottsboro, Cullman and Gadsden
Connect now
What is the Cost of Assisted Living in Huntsville, AL?
The price of each facility and care situation varies. However, the average cost of a Huntsville, AL, assisted living community is $3,345 per month. When you choose to work with a senior care advisor in Huntsville, AL, you and your loved one will learn how an assisted living facility can help find out the different payment options available for these vital services.
It's helpful to know their monthly income, savings, and what type of financial assistance might be available to them to determine how much your loved one can contribute to their care. To get an estimated idea, consider what they currently pay for their rent or mortgage, groceries, utilities, household maintenance costs, and other regular expenses.
Many of these costs, such as rent, food, electricity, and maintenance, are included in the price of an assisted living community in Huntsville.
In addition to these expenses, an assisted living facility helps your loved one with many ADLs necessary for them to maintain their independence. Some of the ADLs you can expect in an assisted living community in Huntsville include:
Taking and managing medication
Personal care, such as shaving, makeup, hair styling, and teeth brushing
Bathing and dressing
Safely moving throughout their home and the facility
Meal preparation, eating, and light cleaning
Using technology, such as phones and TVs
With assisted living in Huntsville, AL, you can relax and know your loved one receives personalized care from experienced staff. They can help them maintain a high level of independence while having complete peace of mind knowing you've given your loved one a safe and secure.
This isn't an easy decision. No one wants to talk to their parents or other family members about needing more care as they get older. However, if you're watching to see whether your loved one can handle their ADLs and it's starting to look like they can't, it may be a good time to talk with a senior care advisor in Huntsville, AL, about assisted living options.
What Should Every Senior Know About Living in Huntsville, AL?
Huntsville, AL, is the largest city in Alabama, surpassing Birmingham, and nearly 20% of the population is 65 or older.
Huntsville Weather & Climate
Summers are hot and humid in Huntsville, easily averaging 95 degrees Fahrenheit through July's hottest month. However, spring and fall are delightful in Huntsville. The winters are generally cold but milder than other Northern states, with very few days of snowfall.
Local Hospitals & Notable Medical Care
Huntsville is the home of the Southeast Alabama Medical Center and several small, specialized care facilities such as Hometown Health.
Transportation
The City of Huntsville's Department of Parking and Public Transit Services maintains the city's traffic lights, bus routes, trolleys, park-and-ride facilities, and a downtown shuttle. Traveling to different destinations throughout the city is simple for seniors.
Arts, Culture & Recreation
Huntsville is home to NASA's Marshall Space Flight Center. It's also the location of the US Space and Rocket Center, a major tourist attraction in the state. Other recreational opportunities include plenty of parks, museums, and opportunities to volunteer and keep your loved one active.
How Do I Pay for Huntsville, AL Assisted Living?
Several options are available to pay for senior assisted living in Huntsville, AL. A senior care advisor can help you identify the best solution for your loved one, considering their financial situation and long-term care insurance.
Options to pay for an assisted living facility in Huntsville, AL, include:
Veteran's Benefits
Loved ones that served in a branch of the military are entitled to veterans' benefits upon their retirement. These benefits can include monthly cash payments, low-cost medical care, access to senior communities in Huntsville, AL, and more. You can learn more about veterans' benefits for assisted living by contacting your local Veteran's Affairs office. If you don't have access to that information, a senior care advisor in Huntsville, AL, will be able to help.
Long-Term Care Insurance
One of the most popular options for seniors is long-term care insurance. It helps protect your assets, so if you end up in a nursing home, you won't have to pay out of pocket. It also helps provide access and coverage for assisted living facilities in Huntsville, AL.
Home Equity
Another option is to borrow from home equity. This amount is based on the current market value of your loved one's house and can be used to pay for assisted living and other medical expenses.
Medicare
Some seniors are able to turn to Medicare for funds. You can investigate this option further using the "Get Help Paying for Care" tool on the website for the State Health Insurance Assistance Program (SHIP). These funds can be used to pay for different types of care in Huntsville, AL.
Medicaid
Some seniors are able to qualify for Medicaid or Medically Needy Medicaid. These programs help pay for medical services and care, and seniors can use it to help pay for assisted living in Huntsville, AL. Your loved one's doctor or social worker can help you decide if this is a good option for your family.
Take Our Senior Living Assessment Quiz Now
FAQ About Assisted Living in Huntsville, AL
Assisted living communities to help seniors with their day-to-day activities, such as cooking and cleaning. A nursing home is more intense, offering 24-hour care. These are typically for seniors with severe medical or physical issues.
Assisted living means your loved one needs help with daily activities, but still can maintain an independent lifestyle. Examples include assistance with cooking, cleaning, personal care, and medication. If your loved one requires more care, full-time nursing home care may be the better option.
Assisted living is for seniors who need help with daily activities, but can maintain an independent lifestyle. This usually means they're able to prepare meals, clean their home, and get around town. If your loved one is able to do these things but still needs extra help with certain tasks, like taking medications, they may be a good candidate. For example, if your loved one has arthritis and is struggling to clean the house, an assisted living facility may be perfect for them.
Assisted Living in Cities Near You