Meet Katie Krupka
Assisted Living Locators Western MA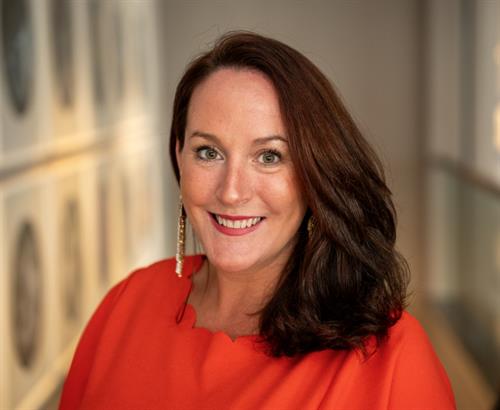 Meet Katie Krupka
Serving Western MA including Berkshire, Hampden, Hampshire and Franklin Counties, as well as parts of Central MA
Budget and price range
The average cost of assisted living in Western Massachusetts is $7,000 per month. Please contact me anytime to discuss the exact pricing for the care options you need.
The biggest factor in price is location and level of care. The local average rate for Assisted Living is between $2,000 and $10,000 a month. I can help you understand the entire process so you can make an informed choice.
413-329-6730
Fill out the form below and I
will contact you shortly. All fields required.
---
Budget and price range
The average cost of assisted living in Western Massachusetts is $7,000 per month. Please contact me anytime to discuss the exact pricing for the care options you need.
The biggest factor in price is location and level of care. The local average rate for Assisted Living is between $2,000 and $10,000 a month. I can help you understand the entire process so you can make an informed choice.
About Meet Katie Krupka
Katie provides a no cost, placement and referral service to her community that offers the best senior care options, information, and resources available. She have dedicated her entire career to serve the care planning needs of families and older adults throughout New England. Her understanding of the aging community, the assisted living landscape and her professional network within in the industry provide you with the most credible resource for your family's assisted living placement journey. Katie will help you navigate the ever-changing demands of caring for an aging loved one to find the right solution.
Finding the right senior living options
Because I am your personal concierge, you will get the VIP treatment you deserve. I will tour communities with you, navigate the logistics of moving, and assist you every step of the way.
Take the Assessment
Why choose local experts?
I am your advocate! Being your local concierge has many perks. I will get you the best deal possible, with the best care to fit your individual needs.
Specialties & Qualifications
I have been in senior care and the assisted living industry for 15 years. I am a Gerontologist and a Certified Aging Life Care Manager.
Certified Senior Advisor (CSA)
Certified Case Manager (CCM)
Certified Dementia Practitioner (CDP)
Feedback From The Families
I highly recommend Katie Krupka, Director of Placement and Aging Services at Assisted Living Locators. I reached out to Katie when my father was hospitalized after a stroke. Prior to the stroke he had dementia and after the stroke he had additional care needs. From that point on Katie assisted me to find a quality rehab facility close to home and then an assisted living memory care unit for long term care for my father. Katie is very knowledgeable and knows how to navigate the complex health care systems landscape and does it with the utmost professionalism. She stayed in constant contact with me throughout the process and accompanied me on several facility visits. She made a very stressful time so much easier. She truly cares and is a pleasure to partner with! Teri Brand, Wilbraham, MA
Contact Meet Katie Krupka
About
Western Massachusetts
Western Massachusetts, which includes Berkshire, Hampden, Hampshire, and Franklin Counties, as well as parts of Central Massachusetts, is a region where seniors can thrive in their retirement:
Scenic Beauty: The area offers stunning landscapes from the Berkshires to the Connecticut River Valley, perfect for outdoor activities.
Active Senior Communities: Numerous senior living communities provide social engagement and companionship.
Transportation Services: Reliable transportation helps seniors stay connected and access healthcare.
Affordable Living: Western Massachusetts is cost-effective, making retirement savings go further.
Healthcare in Western Massachusetts
In Western Massachusetts, healthcare for seniors is exceptional. Top-tier medical facilities, specialized geriatric care, home healthcare services, and wellness programs are readily available. Seniors can also explore Medicare and Medicaid options for healthcare coverage, and reliable transportation services ensure easy access to medical appointments. This region prioritizes the well-being of its senior population with comprehensive healthcare support.
Latest Senior Resources by Katie
Brain Exercises for Seniors
Memory loss can be a challenging and concerning issue for seniors, affecting their daily lives in significant ways. As…
Continue Reading
How Fast Does Alzheimer's Progress?
Alzheimer's disease is a devastating neurodegenerative disorder that affects cognitive function, primarily memory, language, and behavior. With no known…
Continue Reading
Caring for a Loved One with Alzheimer's Disease
Alzheimer's disease is a progressive neurological disorder that affects cognitive function, memory, and behavior. It can have a significant…
Continue Reading
Agawam

01001

Cushman

01002

Amherst

01003

Barre

01005

Belchertown

01007

Blandford

01008

Brimfield

01010

Chester

01011

Chesterfield

01012

Chicopee

01013

Chicopee

01020

Chicopee

01022

Cummington

01026

Westhampton

01027

East Longmeadow

01028

East Otis

01029

Feeding Hills

01030

Gilbertville

01031

Goshen

01032

Granby

01033

Granville

01034

Hadley

01035

Hampden

01036

Hardwick

01037

Hatfield

01038

West Whately

01039

Holyoke

01040

Montgomery

01050

Leeds

01053

Leverett

01054

Ludlow

01056

Monson

01057

Northampton

01060

BAY STATE VILLAGE

01062

North Hatfield

01066

Oakham

01068

Palmer

01069

Plainfield

01070

Russell

01071

Shutesbury

01072

Southampton

01073

South Hadley

01075

Southwick

01077

Thorndike

01079

Three Rivers

01080

Wales

01081

Ware

01082

Warren

01083

W CHESTERFLD

01084

Montgomery

01085

West Hatfield

01088

West Springfield

01089

West Warren

01092

Whately

01093

Wheelwright

01094

Wilbraham

01095

Williamsburg

01096

Woronoco

01097

Worthington

01098

Springfield

01103

Springfield

01104

Springfield

01105

SPFLD (LONG)

01106

Springfield

01107

Springfield

01108

Springfield

01109

Springfield

01118

Springfield

01119

Springfield

01128

Springfield

01129

Indian Orchard

01151

Pittsfield

01201

Adams

01220

Ashley Falls

01222

Becket

01223

Berkshire

01224

Cheshire

01225

Dalton

01226

Glendale

01229

NEW MARLBORO

01230

Hinsdale

01235

Housatonic

01236

New Ashford

01237

Lee

01238

Lenox

01240

Middlefield

01243

Mill River

01244

Monterey

01245

Florida

01247

North Egremont

01252

Otis

01253

Richmond

01254

Sandisfield

01255

Savoy

01256

Sheffield

01257

South Egremont

01258

Southfield

01259

South Lee

01260

Stockbridge

01262

Stockbridge

01263

Tyringham

01264

West Stockbridge

01266

Williamstown

01267

Windsor

01270

Greenfield

01301

Ashfield

01330

Athol

01331

Bernardston

01337

Buckland

01338

Charlemont

01339

Shattuckville

01340

Conway

01341

Deerfield

01342

Drury

01343

Erving

01344

Heath

01346

Lake Pleasant

01347

Millers Falls

01349

Monroe

01350

Montague

01351

Gill

01354

New Salem

01355

Northfield

01360

Orange

01364

Petersham

01366

Rowe

01367

Royalston

01368

Shelburne Falls

01370

South Deerfield

01373

Sunderland

01375

Turners Falls

01376

Orange

01378

Wendell

01379

Wendell Depot

01380

Ashburnham

01430

Baldwinville

01436

East Templeton

01438

Gardner

01440

Hubbardston

01452

Templeton

01468

Westminster

01473

Winchendon

01475

Brookfield

01506

Charlton

01507

East Brookfield

01515

Sturbridge

01518

Holland

01521

New Braintree

01531

North Brookfield

01535

North Oxford

01537

Oxford

01540

Rutland

01543

Southbridge

01550

Spencer

01562

Sturbridge

01566

Webster

01570

Dudley

01571

West Brookfield

01585
Search Entire Country
Why Work With


a Senior Living Advisor?
Contact Your Local Care Advisors
The services provided by Assisted Living Locators® senior care advisors are designed to make the process of finding senior care as stress-free and seamless as possible for everyone involved.
Finding the right senior care is essential for ensuring the safety, health, and well-being of older adults. With appropriate care, seniors can maintain their independence, enjoy a high quality of life, and age with dignity. However, choosing the right care option can be a challenging and overwhelming task, and it's crucial to consider factors such as location, cost, level of care needed, and personal preferences.
That's why it's important to seek the guidance of a senior care advisor who can help you navigate the complex landscape of senior care and find the best option for your loved one's unique needs. Assisted Living Locators® has over 20 years of experience serving families across the country as the most trusted senior care advisors.
Discover the perfect senior living community with Assisted Living Locators' free services, including personalized assessments, expert guidance, and access to a nationwide network of trusted providers.
Our proprietary four step process ensures you have a seamless experience from start to finish. There is never any cost for our assistance.
1.

In-Depth Assessment of Your Needs

2.

Thoughtful Analysis & Recommendations

3.

Assistance with the Selection Process
Finding the best senior living is complicated. We've made it easier with our free Care Assessment Tool. Try it.
Take the Assessment
Benefits of Working With

a Senior Living Advisor
Advisor in Your City
Assisted Living Locators® senior care advisors are certified professionals who specialize in helping families and older adults navigate the world of senior care. We have over 20 years of experience serving families across the country as the most trusted senior care advisors.
Expert knowledge and experience on the care options in our local area.

Personalized recommendations and guidance

Reduced stress and anxiety for seniors and their families

Unbiased solutions you can trust.

Streamlined search process
There are 33 and the number is continuously growing.
Yes, in Western Massachusetts, some communities allow low-income seniors to supplement the cost of assisted living with their assets at a reduced rate. Others work with various Medicaid programs to help seniors remain in assisted living when funds are depleted.
In Massachusetts, assisted living and memory care communities are regulated by the state. Most can assist residents with all activities of daily living, medication management, meals, transportation, housekeeping, maintenance, laundry, and socialization. Private care services can also be added into one's assisted living apartment if a higher level of care is needed.
Assisted living in Western Massachusetts is a residential model of care and services. This means that residents can remain independent in their own apartments while receiving care and services as needed. Staff is available 24/7, meals are provided, and services like medication management, care oversight, and socialization allow assisted living residents to thrive in their new homes.
Not necessarily. There are various types of senior housing in Western Massachusetts, including subsidized senior housing, 55+ housing, CCRCs (Continuing Care Retirement Communities), life care communities, independent living, assisted living, memory care communities, and nursing homes. Each offers different benefits and services, and it's important to choose the one that best suits your needs.
Please call me. As a Gerontologist, I have a vast knowledge of the senior care options available locally in Western Massachusetts. Since my service is free, I recommend coming to me first to see if I can help. If I am unable to, I will do my best to share other resources to get you the information you need.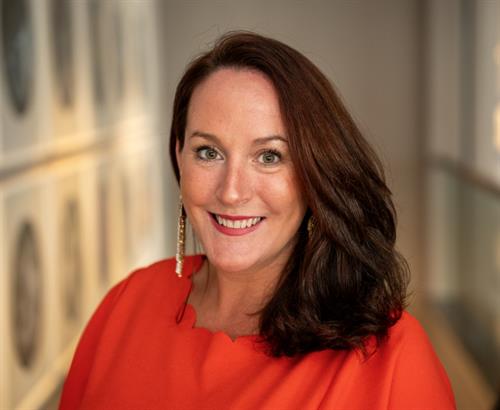 Meet Katie Your Local Senior Care Advisor
Click learn more to get more information about them or reach them directly via phone number below