Retta Young
Assisted Living Locators of Fredericksburg & Surrounding Counties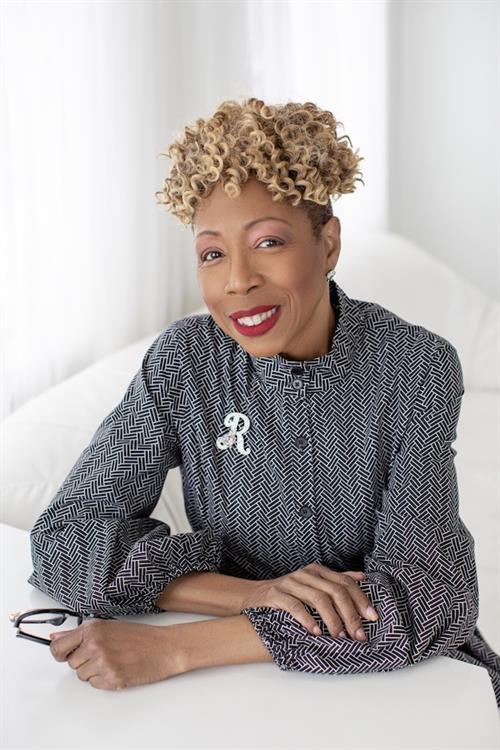 Retta Young
Serving the following counties: Fredericksburg, Prince William, Stafford, Spotsylvania, Orange, Caroline, King George, Essex, Westmore, Madison, Culpeper and Fauquier
Budget and price range
The average cost of assisted living in Fredericksburg, VA, is $5,948 per month. Please contact me anytime to discuss the exact pricing for the care options you need.
I can work with any affordable budgets for the Virginia area.
540-393-6009
Fill out the form below and I
will contact you shortly. All fields required.
---
Budget and price range
The average cost of assisted living in Fredericksburg, VA, is $5,948 per month. Please contact me anytime to discuss the exact pricing for the care options you need.
I can work with any affordable budgets for the Virginia area.
About Retta Young
As the owner of Assisted Living Locators Fredericksburg & Surrounding Counties, I provide, at no cost, senior placement and referral service to my local community that offers the best care options, information, and resources available. Previously I had a successful career in the federal government managing acquisitions. Now as a Senior Care Advisor, I leverage my analytic skills and passion for helping others to find the right care environment for your aging loved ones.
Finding the right senior living options
I will assist our senior community and their families with finding senior housing, care options, and financial resources at NO COST.
Take the Assessment
Why choose local experts?
The stress and confusion of finding affordable housing for your senior loved ones can be overwhelming. But I can navigate you through all the red tape to get you the care your loved ones need whether it is assisting living, memory care or dementia care services.
Specialties & Qualifications
Senior Living Advisor, helping seniors and caregivers transition from home, hospitals, or skilled nursing facilities to an assisted living facility. I vet the assisted living and memory care facilities so you don't have to. Providing my professional opinion of the best new residential location that your senior love one's will need. Some of the areas I look at in these facilities are price, location, surroundings and care. I ask the hard questions so you don't have to.
Feedback From The Families
Trace F.

Retta Young is a confident, savvy, and intuitive Christian business woman, who compassionately serves others through her faith in Christ and business ventures.
Contact Retta Young
About
Fredericksburg & Surrounding Counties
Fredericksburg, Virginia, is a historic city with a lot to offer seniors looking for a comfortable and enjoyable retirement destination. Here are some key points about Fredericksburg for seniors:
History and Culture: Fredericksburg is rich in history, making it an excellent destination for seniors who are interested in American history. The city played a significant role in the Civil War, and there are many historic sites and museums to explore, such as the Fredericksburg and Spotsylvania National Military Park and the Mary Washington House.
Retirement Communities: Fredericksburg offers a variety of retirement and assisted living facilities to cater to seniors' different needs. Some popular options include Chancellor's Village and HeartFields in Fredericksburg.
Healthcare in Fredericksburg, VA
Fredericksburg, Virginia, offers a range of healthcare services for seniors, making it a suitable place for older adults to access medical care and support. Here are some key aspects of healthcare for seniors in Fredericksburg:
Hospitals: Fredericksburg is home to several hospitals, including Mary Washington Hospital, which is part of the Mary Washington Healthcare system. This hospital provides a wide range of medical services, including specialized care for seniors.
Senior Care and Rehabilitation Facilities: There are multiple senior care and rehabilitation facilities in Fredericksburg, such as Mary Washington Rehabilitation and Healthcare Center, Greenfield of Fredericksburg, and others. These facilities offer services like skilled nursing, rehabilitation, and long-term care.
Primary Care Physicians: Seniors in Fredericksburg have access to numerous primary care physicians, geriatricians, and family practitioners who can provide general medical care and preventive services.
Latest Senior Resources by Ms. Retta
Summer Activities to Enjoy with Your Loved Ones
The warm sunshine and fresh air of the outdoors have a remarkable ability to uplift and invigorate individuals of…
Continue Reading
Brain Exercises for Seniors
Memory loss can be a challenging and concerning issue for seniors, affecting their daily lives in significant ways. As…
Continue Reading
How Fast Does Alzheimer's Progress?
Alzheimer's disease is a devastating neurodegenerative disorder that affects cognitive function, primarily memory, language, and behavior. With no known…
Continue Reading
Viewtown

20106

Manassas

20112

Marshall

20115

Catlett

20119

Bristow

20136

Casanova

20139

Nokesville

20181

Warrenton

20186

Vint Hill Farms

20187

Dumfries

22025

Dumfries

22026

Quantico

22134

Triangle

22172

Woodbridge

22191

Lake Ridge

22192

Dale City

22193

Fredericksburg

22401

Fredericksburg

22405

Fredericksburg

22406

Fredericksburg

22407

Fredericksburg

22408

Bowling Green

22427

Burr Hill

22433

Caret

22436

Champlain

22438

Oak Grove

22443

Dahlgren

22448

Hustle

22476

King George

22485

Lake of the Woods

22508

Loretto

22509

Milford

22514

Montross

22520

Partlow

22534

Port Royal

22535

RAPHANCK ACAD

22538

Rhoadesville

22542

Ruther Glen

22546

Spotsylvania Courthouse

22551

Spotsylvania Courthouse

22553

Stafford

22554

Stafford

22556

Tappahannock

22560

Unionville

22567

Foneswood

22572

Woodford

22580

Bentonville

22610

Chester Gap

22623

Flint Hill

22627

Lake Frederick

22630

Hume

22639

Huntly

22640

Lebanon Church

22641

Linden

22642

Markham

22643

Maurertown

22644

Rileyville

22650

Fort Valley

22652

Star Tannery

22654

Strasburg

22657

Toms Brook

22660

Woodstock

22664

Raccoon Ford

22701

Aroda

22709

Banco

22711

Morrisville

22712

Boston

22713

Brandy Station

22714

Brightwood

22715

Castleton

22716

Elkwood

22718

Madison

22719

Goldvein

22720

Haywood

22722

Hood

22723

Jeffersonton

22724

Leon

22725

Lignum

22726

Madison

22727

Midland

22728

Mitchells

22729

Oakpark

22730

Pratts

22731

Radiant

22732

Rapidan

22733

Remington

22734

Reva

22735

Richardsville

22736

Rixeyville

22737

Uno

22738

Sperryville

22740

Stevensburg

22741

Sumerduck

22742

Syria

22743

Washington

22747

Woodville

22749

Basye

22810

Bergton

22811

Broadway

22815

Criders

22820

Edinburg

22824

Fulks Run

22830

Hinton

22831

Linville

22834

Luray

22835

Mt Jackson

22842

New Market

22844

Orkney Springs

22845

Quicksburg

22847

Shenandoah

22849

Singers Glen

22850

Stanley

22851

Timberville

22853

Eheart

22923

Zion Crossroads

22942

Locust Dale

22948

Montford

22960

Ruckersville

22968

Somerset

22972

Stanardsville

22973

Woodberry Forest

22989

Beaverdam

23015

Bumpass

23024

Louisa

23093

Mineral

23117
Search Entire Country
Why Work With


a Senior Living Advisor?
Contact Your Local Care Advisors
The services provided by Assisted Living Locators® senior care advisors are designed to make the process of finding senior care as stress-free and seamless as possible for everyone involved.
Finding the right senior care is essential for ensuring the safety, health, and well-being of older adults. With appropriate care, seniors can maintain their independence, enjoy a high quality of life, and age with dignity. However, choosing the right care option can be a challenging and overwhelming task, and it's crucial to consider factors such as location, cost, level of care needed, and personal preferences.
That's why it's important to seek the guidance of a senior care advisor who can help you navigate the complex landscape of senior care and find the best option for your loved one's unique needs. Assisted Living Locators® has over 20 years of experience serving families across the country as the most trusted senior care advisors.
Discover the perfect senior living community with Assisted Living Locators' free services, including personalized assessments, expert guidance, and access to a nationwide network of trusted providers.
Our proprietary four step process ensures you have a seamless experience from start to finish. There is never any cost for our assistance.
1.

In-Depth Assessment of Your Needs

2.

Thoughtful Analysis & Recommendations

3.

Assistance with the Selection Process
Finding the best senior living is complicated. We've made it easier with our free Care Assessment Tool. Try it.
Take the Assessment
Benefits of Working With

a Senior Living Advisor
Advisor in Your City
Assisted Living Locators® senior care advisors are certified professionals who specialize in helping families and older adults navigate the world of senior care. We have over 20 years of experience serving families across the country as the most trusted senior care advisors.
Expert knowledge and experience on the care options in our local area.

Personalized recommendations and guidance

Reduced stress and anxiety for seniors and their families

Unbiased solutions you can trust.

Streamlined search process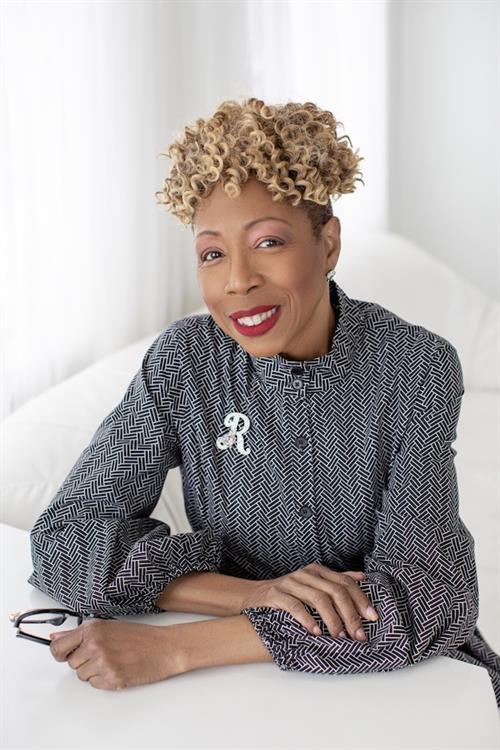 Meet Ms. Retta Your Local Senior Care Advisor
Click learn more to get more information about them or reach them directly via phone number below