Meet Rich Lanning
Assisted Living Locators Essex County and Northwest New Jersey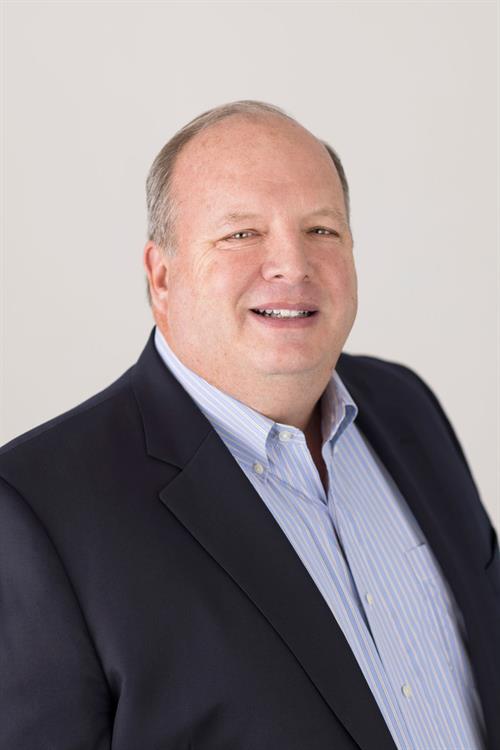 Meet Rich Lanning
Serving Sussex, Essex, Passaic, North Warren County & North Morris County and parts of Union & Hudson Counties
Budget and price range
The average cost of assisted living in Essex County, NJ is $5,807 per month. Please contact me anytime to discuss the exact pricing for the care options you need.
In this area Assisted Living communities usually start around $5,750 per month and Memory Care facilities starting around $13,000 per month, but I will work within your budget to find a great fit for you and your loved ones.
973-413-1158
Fill out the form below and I
will contact you shortly. All fields required.
---
Budget and price range
The average cost of assisted living in Essex County, NJ is $5,807 per month. Please contact me anytime to discuss the exact pricing for the care options you need.
In this area Assisted Living communities usually start around $5,750 per month and Memory Care facilities starting around $13,000 per month, but I will work within your budget to find a great fit for you and your loved ones.
About Meet Rich Lanning
My passion for helping others in my community is a natural fit with the mission of Assisted Living Locators. I have personal experience with finding care for an aging loved one and know first-hand the stress and challenges families face in the care decision making process. Previously, I had a 34-year successful career in the financial services industry. I leverage my analytical skills and passion for helping others to determine the best quality of life options for seniors. I provide a vital layer of support to guide families to the appropriate senior care decisions.
Finding the right senior living options
I understand how difficult it is to place a loved one in senior care - so many questions, too many decisions and, often, not a great deal of time to reach a choice that works for all. As your Senior Care Advisor, I will work closely with you to ensure that all options are understood and the best solution is reached for the Senior and the family.
Take the Assessment
Why choose local experts?
I have extensive knowledge of all types of Senior Care options - Senior Apartments & Independent Living, Assisted Living Homes & Communities, Memory Care, In Home Care, Adult Care Homes and Nursing Homes - and their respective costs and funding options. Too often families wait until a Senior is in time critical need of Senior Care, please do not add that unneeded stress to the process. I am happy to chat about Senior Care options whether care is needed in three days or in three years.
Specialties & 
Qualifications
Certified Placement and Referral Specialist (CPRS)
Feedback From The Families
Rich was instrumental in finding my mother-in-law a long term facility and navigate through all of the details. He is extremely knowledgeable and has great connections. I am so grateful as he made this difficult and complex process so much easier. You cannot find a kinder person to help you through this either!
Contact Meet Rich Lanning
About
Sussex, Essex, Passaic, North Warren County & North Morris County and parts of Union & Hudson Counties
Essex County and the broader region of Northwest New Jersey offer seniors a diverse and welcoming environment, rich in history and natural beauty. This area provides a range of amenities, cultural attractions, and services that cater to the needs and interests of older adults.
Types Of Housing Or Care In Sussex, Essex, Passaic, North Warren County & North Morris County and parts of Union & Hudson Counties
- Or -
Care Assessment Tool
Healthcare in Essex County, NJ
Healthcare services for seniors in Essex County and Northwest New Jersey are comprehensive and designed to meet the unique medical needs of older adults.
Healthcare Providers:
Hackensack Meridian Health
St. Joseph's Hospital
Valley Health System
When choosing a healthcare provider, it is important to consider the provider's location, services offered, quality of care, and cost. It is also important to talk to the provider about their experience and qualifications in caring for seniors.
Latest Senior Resources by Rich Lanning
Living with Alzheimer's Disease
Alzheimer's and Brain Awareness Month is an international campaign held each June to raise awareness about Alzheimer's disease and…
Continue Reading
Brain Exercises for Seniors
Memory loss can be a challenging and concerning issue for seniors, affecting their daily lives in significant ways. As…
Continue Reading
How Fast Does Alzheimer's Progress?
Alzheimer's disease is a devastating neurodegenerative disorder that affects cognitive function, primarily memory, language, and behavior. With no known…
Continue Reading
Bloomfield

07003

Fairfield

07004

Boonton

07005

North Caldwell

07006

Cedar Grove

07009

Clifton

07011

Clifton

07012

Clifton

07013

Clifton

07014

Cranford

07016

East Orange

07017

East Orange

07018

Essex Fells

07021

Garwood

07027

Glen Ridge

07028

Kearny

07032

Kenilworth

07033

Lake Hiawatha

07034

Lincoln Park

07035

Winfield

07036

Livingston

07039

Maplewood

07040

Millburn

07041

Montclair

07042

Upper Montclair

07043

Verona

07044

Montville

07045

Mountain Lakes

07046

City of Orange

07050

West Orange

07052

Parsippany

07054

Passaic

07055

Pine Brook

07058

Roseland

07068

Short Hills

07078

South Orange

07079

Springfield

07081

Towaco

07082

Union

07083

Vauxhall

07088

Westfield

07090

Mountainside

07092

Newark

07102

Newark

07103

Newark

07104

Newark

07105

Newark

07106

Newark

07107

Newark

07108

Belleville

07109

Nutley

07110

Irvington

07111

Newark

07112

Newark

07114

Elizabeth

07201

Elizabeth

07202

Roselle

07203

Roselle Park

07204

Hillside

07205

Elizabethport

07206

Elizabeth

07208

Bloomingdale

07403

Kinnelon

07405

Franklin

07416

Glenwood

07418

Hamburg

07419

Haskell

07420

Hewitt

07421

Highland Lakes

07422

Singac

07424

Newfoundland

07435

Oak Ridge

07438

Ogdensburg

07439

Pequannock Township

07440

Pompton Lakes

07442

Pompton Plains

07444

Ringwood

07456

Riverdale

07457

Stockholm

07460

Sussex

07461

Vernon Township

07462

Wanaque

07465

Wayne

07470

West Milford

07480

Paterson

07501

Paterson

07502

Paterson

07503

Paterson

07504

Paterson

07505

Hawthorne

07506

North Haledon

07508

Paterson

07512

Paterson

07513

Paterson

07514

Paterson

07522

Paterson

07524

Dover

07801

Mine Hill Township

07803

PICATINNY ARS

07806

Allamuchy Township

07820

Byram Township

07821

Augusta

07822

Hardwick Township

07825

Sandyston

07826

Sandyston

07827

Budd Lake

07828

Columbia

07832

Denville

07834

Flanders

07836

Great Meadows

07838

Hackettstown

07840

Hibernia

07842

Hopatcong

07843

Kenvil

07847

Lafayette

07848

Lake Hopatcong

07849

Landing

07850

Layton

07851

Ledgewood

07852

Mt Arlington

07856

Netcong

07857

Newton

07860

Rockaway

07866

Sparta Township

07871

Stanhope

07874

Succasunna

07876

Vienna

07880

Wharton

07885

Summit

07901
Search Entire Country
Why Work With


a Senior Living Advisor?
Contact Your Local Care Advisors
The services provided by Assisted Living Locators® senior care advisors are designed to make the process of finding senior care as stress-free and seamless as possible for everyone involved.
Finding the right senior care is essential for ensuring the safety, health, and well-being of older adults. With appropriate care, seniors can maintain their independence, enjoy a high quality of life, and age with dignity. However, choosing the right care option can be a challenging and overwhelming task, and it's crucial to consider factors such as location, cost, level of care needed, and personal preferences.
That's why it's important to seek the guidance of a senior care advisor who can help you navigate the complex landscape of senior care and find the best option for your loved one's unique needs. Assisted Living Locators® has over 20 years of experience serving families across the country as the most trusted senior care advisors.
Discover the perfect senior living community with Assisted Living Locators' free services, including personalized assessments, expert guidance, and access to a nationwide network of trusted providers.
Our proprietary four step process ensures you have a seamless experience from start to finish. There is never any cost for our assistance.
1.

In-Depth Assessment of Your Needs

2.

Thoughtful Analysis & Recommendations

3.

Assistance with the Selection Process
Finding the best senior living is complicated. We've made it easier with our free Care Assessment Tool. Try it.
Take the Assessment
Benefits of Working With

a Senior Living Advisor
Advisor in Your City
Assisted Living Locators® senior care advisors are certified professionals who specialize in helping families and older adults navigate the world of senior care. We have over 20 years of experience serving families across the country as the most trusted senior care advisors.
Expert knowledge and experience on the care options in our local area.

Personalized recommendations and guidance

Reduced stress and anxiety for seniors and their families

Unbiased solutions you can trust.

Streamlined search process
FAQs About Senior Living Advisors

in Sussex, Essex, Passaic, North Warren County & North Morris County and parts of Union & Hudson Counties Contact Your Local Care Advisors
As we age, our physical and cognitive abilities may change, and the need for additional support and care may arise. Assisted living communities have emerged as a popular option, offering seniors a nurturing environment where they can thrive. With their emphasis on independence, personalized care, and a wide range of amenities, assisted living facilities have revolutionized the aging experience. The many benefits of assisted living for seniors include:
Enhanced safety and security
Professional and personalized care
Social engagement and companionship
Wellness and recreational opportunities
Relieving the burden of household chores
Access supportive services as needed
Maintaining an active social life and being part of a community become increasingly important for our overall well-being as we age. Socializing and community engagement offer numerous benefits for seniors, ranging from emotional support to cognitive stimulation and physical health.
Loneliness and depression are common challenges faced by seniors. However, regular social interaction can provide emotional support, alleviate feelings of loneliness, and boost overall well-being. Engaging with friends, family, and fellow community members fosters connections and creates a support system that can bring joy and a sense of belonging.
Keeping the mind sharp and active is crucial for seniors, and socializing plays a vital role in achieving this. Engaging in conversations, participating in activities, and attending social events provide mental stimulation, promote memory recall, and improve cognitive function. By challenging the brain through social interactions, seniors can reduce the risk of cognitive decline and conditions like dementia.
Socializing and community involvement introduce seniors to new friendships and relationships. By expanding their social network, they open themselves up to diverse perspectives, cultural experiences, and shared activities. Building new connections can lead to companionship, collaboration, and the discovery of new interests.
At Assisted Living Locators, our uniqueness is defined by a combination of personal qualities, skills, and experiences.
Here are some factors that make us unique:
Empathy and compassion: Our ability to genuinely care for and understand the needs of seniors and their families is a crucial quality. We connect with clients on a deeper level and provide emotional support during a challenging time.
Extensive Knowledge: Our in-depth knowledge of the senior care industry, including different types of senior care facilities, services, and options, sets us apart. This knowledge helps us guide families to make informed decisions.
Personalized Approach: Our willingness to take the time to listen to each client's unique situation and customize our recommendations accordingly demonstrates our commitment to finding the best senior care solutions for our clients.
Strong Communication Skills: Effective communication is essential in our role. Being a good listener and communicator allows us to address the concerns of seniors & their families and answer their questions clearly.
Network and Relationships: We build strong relationships with our local senior care facilities, home care agencies, and other professionals. Having this extensive network helps us provide clients with more options and access to the best care.
Problem-Solving Abilities: Senior care often involves complex situations and challenges. Our ability to think critically, analyze situations, and come up with creative solutions set us apart when helping clients navigate difficult decisions.
Attention to Details: Being detail-oriented helps us ensure that clients understand the terms and conditions of their choices and avoid potential pitfalls.
Cultural Sensitivity: We strive to understand and respect cultural differences when working with diverse clients. Being culturally sensitive allows us to offer senior care solutions that align with a client's background and preferences.
Continuous Learning: We stay up-to-date with the latest trends and developments in the senior care industry showing our commitment to providing the best guidance possible.
Continuous learning also helps us adapt to changes in regulations and services.
Advocacy Skills: Advocating for our clients' best interests, whether it is negotiating pricing, ensuring quality of care, or addressing concerns, make us a strong advocate and trusted advisor.
Integrity and Trustworthiness: Maintaining the highest level of integrity and trustworthiness is paramount in our role. Clients and their families trust our recommendations and know that we have their best interests at heart.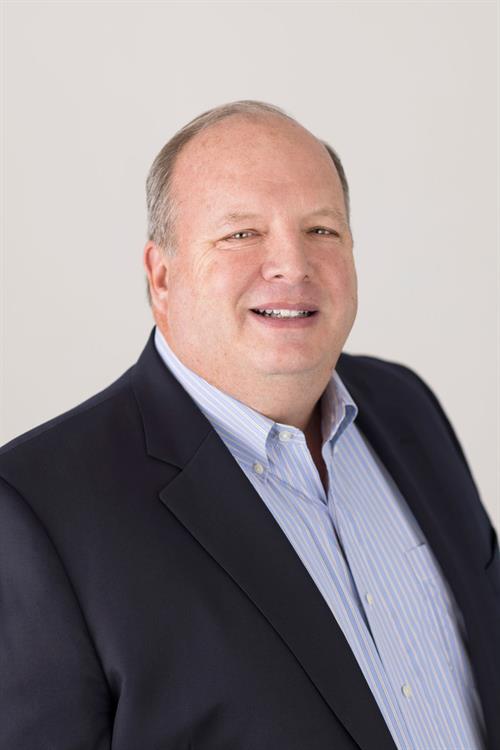 Meet Rich Lanning Your Local Senior Care Advisor
Click learn more to get more information about them or reach them directly via phone number below